UNIVERSITY of Santo Tomas coach Aldin Ayo let his tweet do the talking on the heels of his side's 78-71 defeat to Adamson on Wednesday.
The usually-outspoken mentor respectfully declined speaking to reporters but instead, took it to social media to argue an obvious non-call which, to him, gravely affected the outcome of the game.
Ayo posted a screenshot of the play with Brent Paraiso set to inbound the ball to Renzo Subido with 1:24 left in the game.
???? pic.twitter.com/LQPXIqGzOt

— Aldin (@AyoAV_official) September 18, 2019
UST was holding on to a tight 71-67 lead at this point, but Subido was unable to get the ball with Jerom Lastimosa obviously holding on to the senior guard's right arm.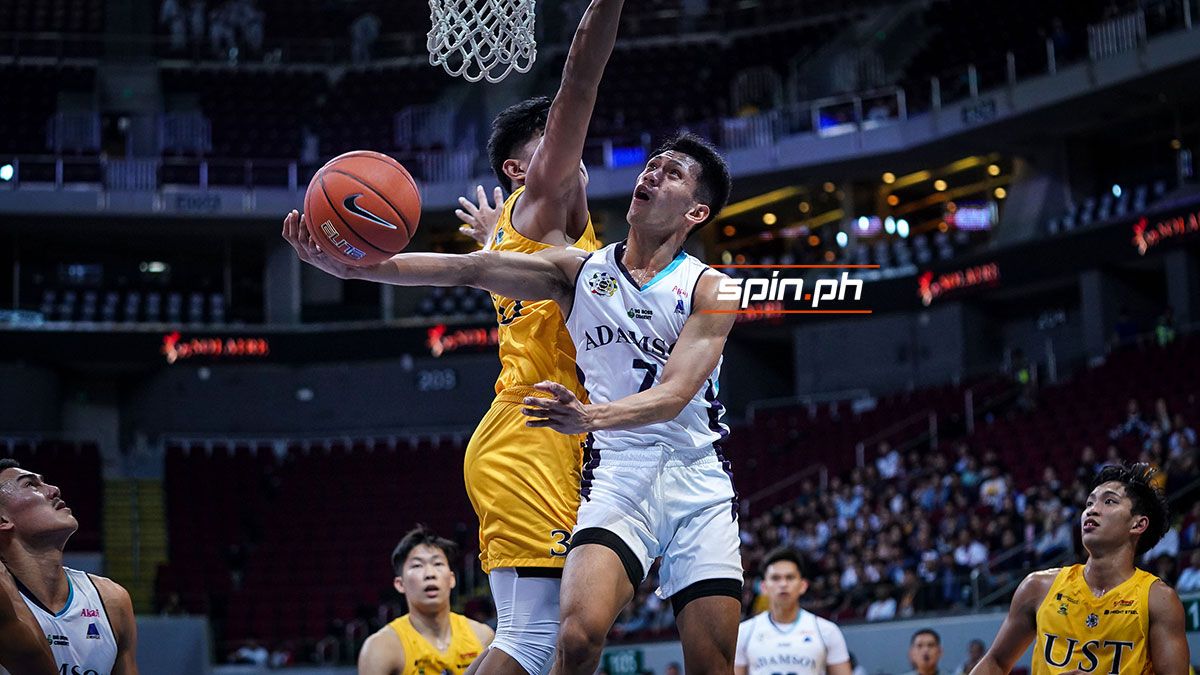 Continue reading below ↓
Recommended Videos
Jerom Lastimosa, according to the screenshot, was the suspect of a foul that was not called late in the game.
Fearing a five-second inbound violation, Paraiso was forced to pass the ball, one which was easily stolen by Lastimosa and led to Valandre Chauca nailing a trey to cut the lead down to one, 71-70 with 1:19 on the clock.
The call was not whistled by the referees, one which Ayo heavily lamented on.
That was part of Adamson's 16-0 blast that allowed it to overturn a 71-62 deficit to a seven-point win.