BRIGHT Akhuetie was a picture of frustration in the 34 minutes he played in University of the Philippines loss to University of Santo Tomas on Sunday.
The Nigerian center was in disbelief as he argued calls and non-calls alike despite posting 19 points and 18 rebounds at the Smart Araneta Coliseum.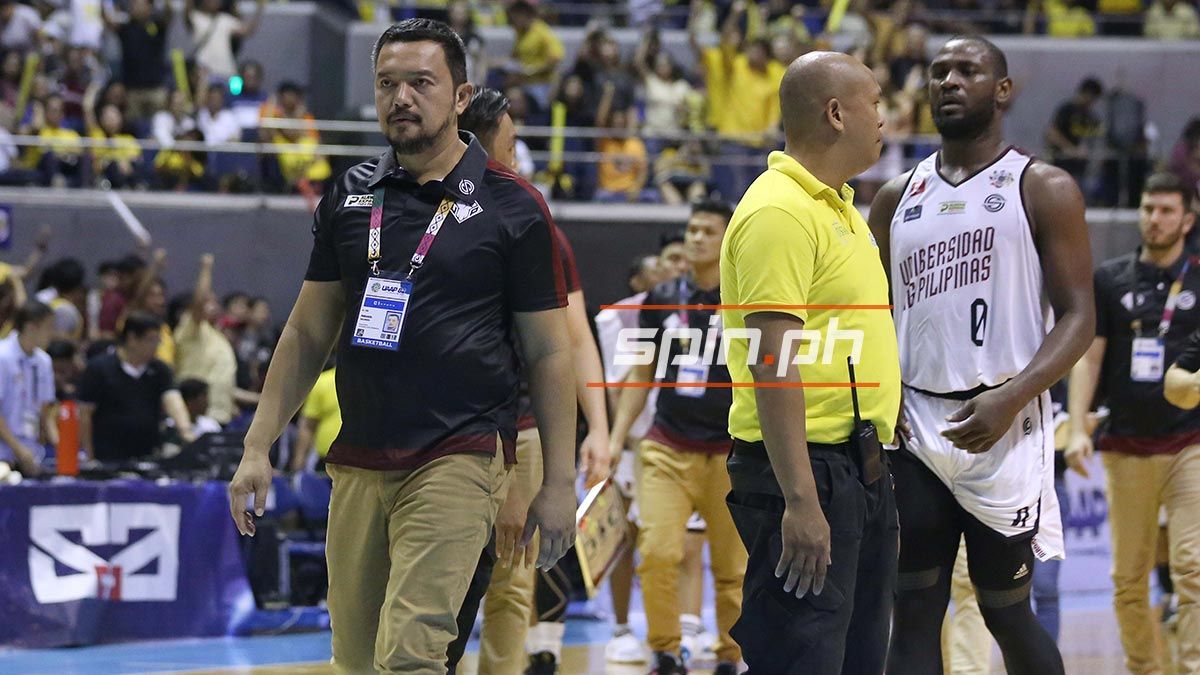 ADVERTISEMENT - CONTINUE READING BELOW ↓
And he didn't shy away from expressing his exasperation over the physicality, saying: "The referees have got to be consistent."
"If they can do it to me, can I do it to them? Will it still be the same? You got to be fair."
Akhuetie, however, didn't want to make what he felt was spotty officiating as an excuse, saying the Fighting Maroons simply have to do better.
"It didn't affect (expletive). I just wasn't getting the ball enough," he said. "We didn't really play aggressive like we wanted it."
ADVERTISEMENT - CONTINUE READING BELOW ↓
Good thing for UP, the No. 2 seeding gave the Maroons twice-to-beat advantage - and they get another shot at UST on Wednesday for the right to face Ateneo in the UAAP Season 82 Finals.
"We just come out and play aggressive," said Akhuetie, last season's MVP. "We just have to get back and get our (expletive) together. That's how we need to play, play like we want it."