ROBINA Gokongwei-Pe endured a pair of 0-14 seasons during the time that she first supported the University of the Philippines Maroons, and spent several afternoons among only a handful of loyal supporters who cared to show up for the team's UAAP games.
No wonder then that Pe was still over the moon, days after the Maroons sealed a place in the Final Four this season.
Before that, the Maroons have not reached the UAAP playoffs in 21 years. Gokongwei-Pe, one of the team's top supporters, had seen the worst of it, back when the team won a grand total of three games over four seasons.
"Our group, Robinsons Supermarket and Handyman, has been supporting the UP [men's basketball team] since 2010 [Daiso and Robina Farms came a few years after]. From 2010 to 2013 we won only three games, imagine three games in four years!!!" Gokongwei-Pe wrote in a Facebook post.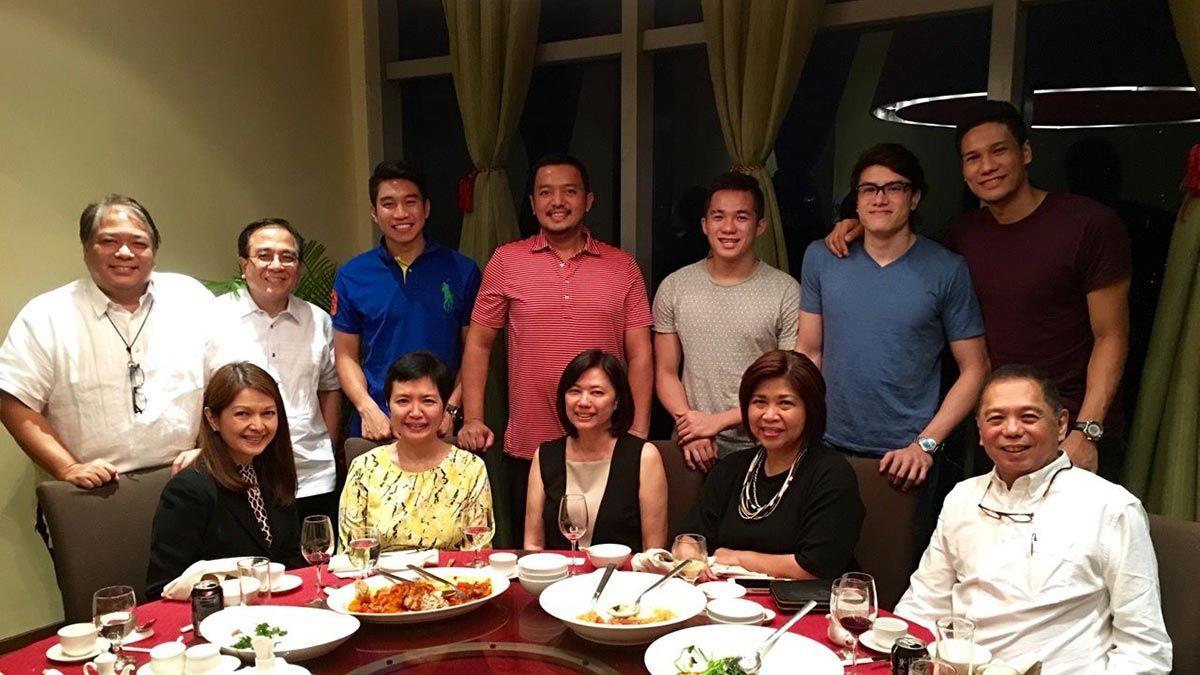 Gathering support from the UP School of Economics alumni back in 2016: (Standing from left) Arcus Fernando, Jun Bautista with players Jett Manuel, coach Bo Perasol, players Noah Webb and Dave Moralde. (Sitting) Bing Bing Villareal, Robina Gokongwei-Pe, Maret Bautista, Jing Remo and Jack Teotico. Not in picture is Joel Cadiz.
Continue reading below ↓
Recommended Videos
The following season wasn't much better. One win over Adamson - the first for UP in almost two years - sparked a bonfire celebration at Sunken Garden.
At around that time, Gokongwei-Pe got together with three former Maroons players - Harlan Yu, Pat Aquino, and Bo Perasol - to get to the bottom of the team's problems, and hopefully spark a renaissance.
Ironically, it was Perasol himself who would bring the school back to the Final Four.
Turning nostalgic, Gokongwei-Pe looked back at those times when the Maroons started their turnaround, thanks to three former Maroons who never stopped caring about the team and their alma mater.
"It was in 2014 when I asked my neighbor Harlan Yu, who was a member of the UP men's basketball team in the early 90s, why our alma mater was showing such a dismal record.
"Harlan said, 'I will introduce you to some former teammates and trusted fellow basketball players. Together we'll talk on what makes a winning team.'"
"That night I met Bo Perasol and Pat Aquino. I had bumped into Pat a few times before but we never got to talk.
"Little did I know that in early 2016, the very hardworking NowheretogobutUp Foundation would be talking to Bo.Today, Pat Aquino is the winningest coach in UAAP history of any sport and has led the NU wbt to a 75-0 record.
"Bo has finally brought the UP to the Final Four after 21 years! In just three years, from 2016 to 2018, UP has already won 19 games!
Bo, Pat and my adviser Harlan, all UP alumni. Ang galing ng UP!
Tuloy tuloy ang support namin sa UP mbt! It's been eight great years!
UP Fight!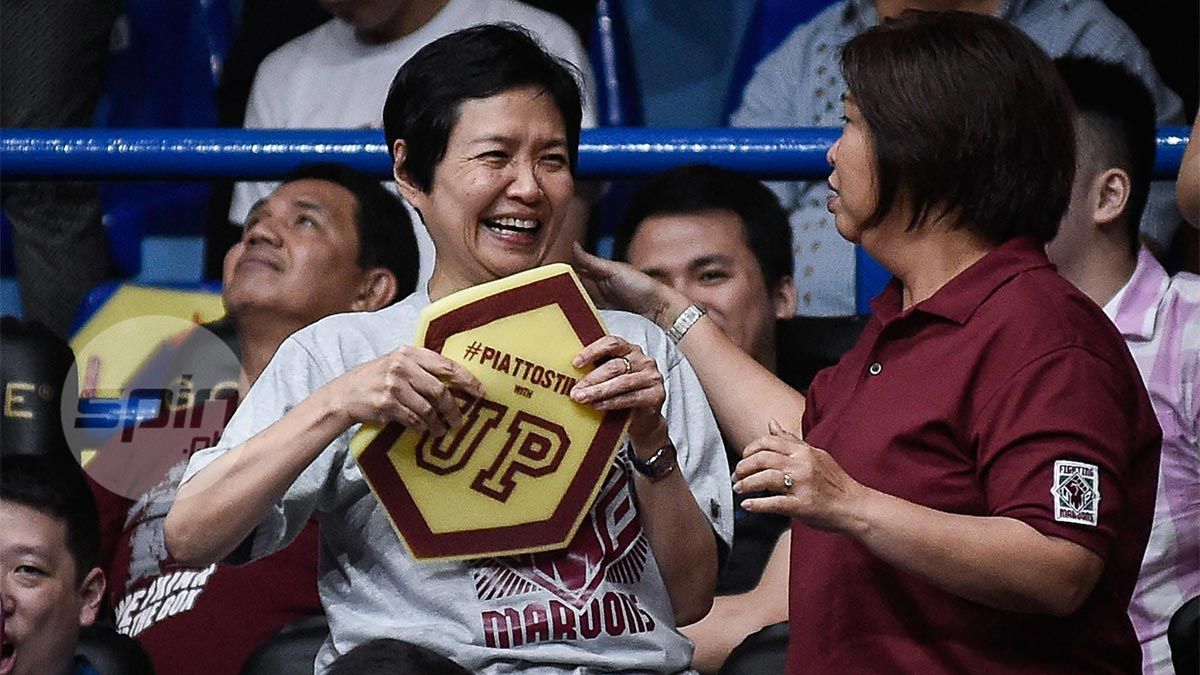 Robina Gokongwei-Pe with fellow Maroons supporter Jing Remo.