BEN Mbala was left impressed after seeing Justine Baltazar turn into a solid contributor for La Salle a season after the former left the Taft-based school.
"I won't lie to you, I used to bully him during practice," he recounted as he watched La Salle's knockout playoff game against FEU on Wednesday. "It's not bullying in the wrong way, but I was pushing him hard in our practices."
Baltazar took a backseat to Mbala in the latter's two years at La Salle, a stretch that saw the Cameroonian become a two-time UAAP MVP and lead the Green Archers to two finals appearances and a championship back in Season 79.
But with Mbala out of the picture, it was Baltazar's turn to man the paint for the men in green - and he did a tremendous job at it.
Baltazar had a breakout season in his third year in the UAAP, averaging 12.9 points, 9.6 rebounds, 2.1 blocks, and 1.3 assists as the Green Archers' starting center.
The Green Archers missed out on a third consecutive finals appearance after the Tamaraws gave them the boot in a heartbreaking 71-70 defeat, but Baltazar consoled himself with a spot in the Mythical Team.
Continue reading below ↓
Recommended Videos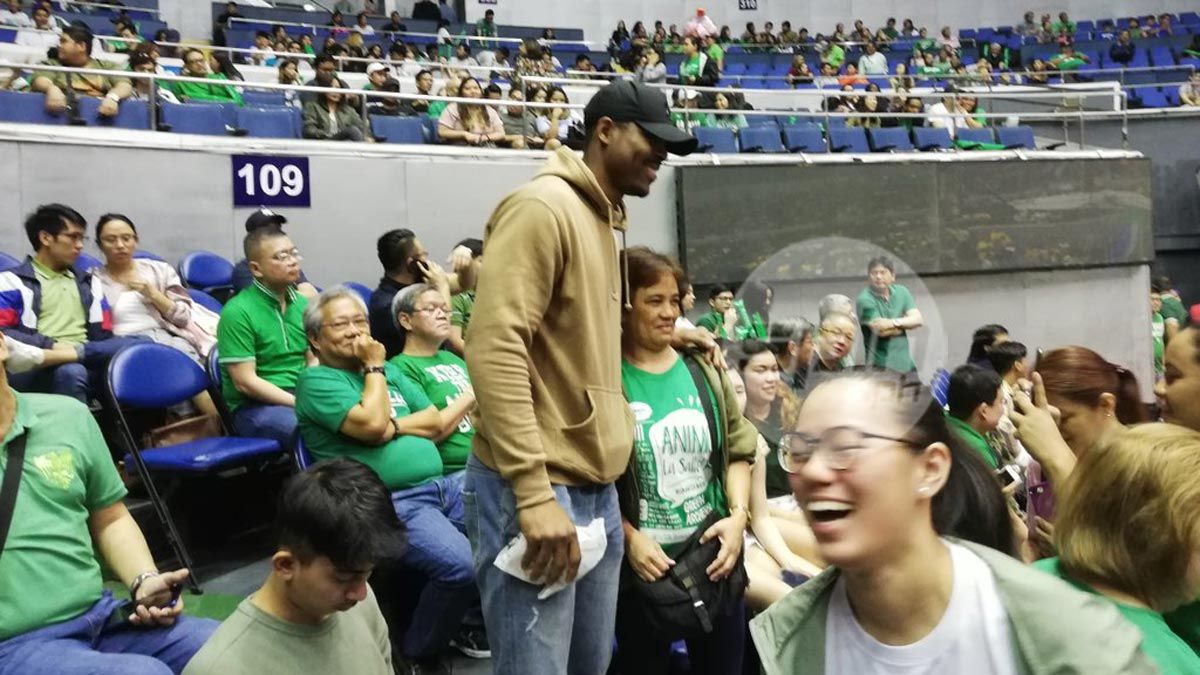 Mbala said the 6-foot-7 center is just scratching the surface of his potential.
"I see that he's really playing well right now and I can only be happy for him," he said. "He was patient, trusted the process, and kept working. Now, it's his time to shine and show what he can do and he is doing it."