TWO Adamson players are bringing back the 'short-shorts' in the UAAP in Sean Manganti and Tyrus Hill.
But the Falcons duo insist they're not out to make a style trend as they have been donning shorter shorts than usual before their UAAP stints.
In Manganti's case, he started this way before his first UAAP season last year out of superstition.
"It's a ritual thing," said Manganti, who has been wearing the shorter shorts since high school.
Sporting those short shorts, Manganti has been one of the key players of the Falcons since last year. On Saturday, he nearly picked up a double-double as he finished with nine points and 11 rebounds.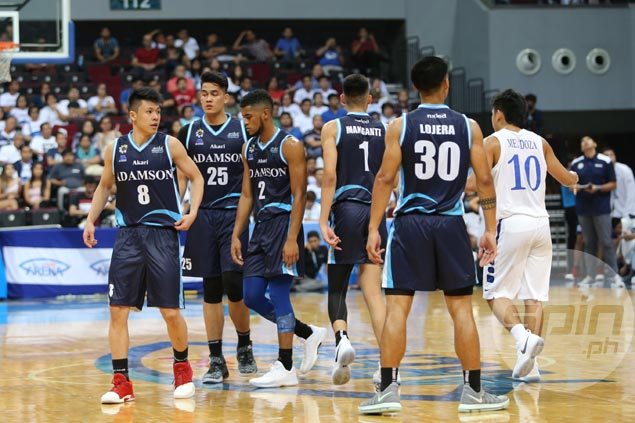 ADVERTISEMENT - CONTINUE READING BELOW ↓
Hill, meanwhile, is wearing the short shorts more for comfort as he is able to move freely with it, and be able to maximize his athleticism.
His hops were even put on display on Saturday when he nearly completed a dunk over Ateneo's Mike Nieto during the first half of their 85-65 loss to the Blue Eagles.
The Fil-American out of Overfelt High School also said he likes the old style of shorts than the baggy ones.
"There's no story really. It's more of an old school fit. Being athletic and all that and the old school players use to wear short shorts all the time, the reason I wear them is I really look up at [Michael] Jordan back in the day," said Hill, who admitted he has been asked about his shorts all the time.
"I try to (emulate) his athleticism, rebounding, high leaper. It's more easy to move around," he added.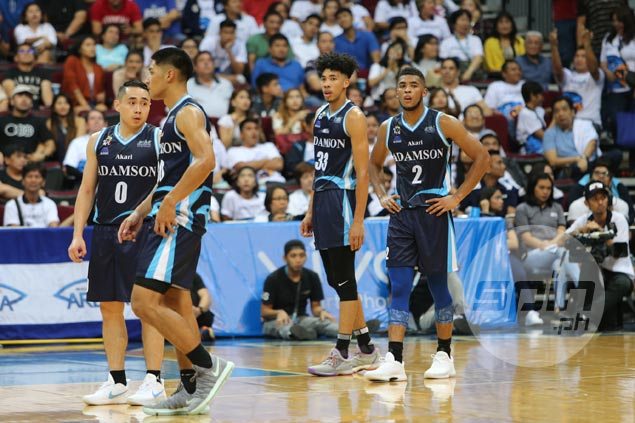 Get more of the latest sports news & updates on SPIN.ph