THE UAAP stood by its decision to rule Adamson's Encho Serrano ineligible after an appeal by the Baby Falcons, laying the blame on the school for not following the league policies on eligibility.
UAAP president Fr. Ermito De Sagon O.P. of host University of Santo Tomas explained in a letter dated February 7 to the league's board members that Adamson failed to submit a correct and signed Varsity Athletes' Information System (VAIS) to the league - the basis for the league decision to declare Serrano ineligible for the Season 79 juniors basketball tournament.
The VAIS contains the enrollment record of an athlete seeing action in the UAAP.
"Since no corrected and signed VAIS was submitted, the eligibility committee had no basis to recommend Serrano eligible," wrote De Sagon in the letter.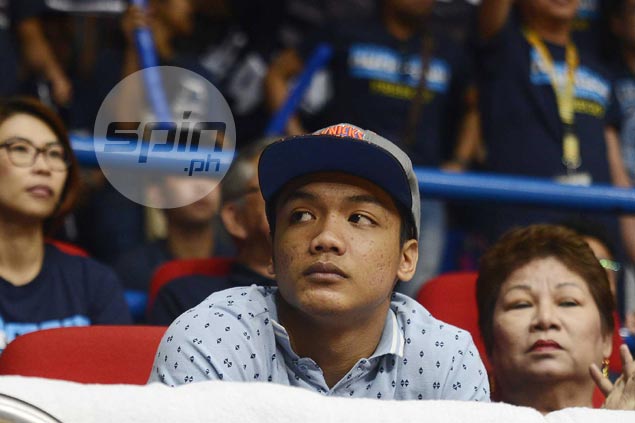 ADVERTISEMENT - CONTINUE READING BELOW ↓
De Sagon explained Adamson submitted Serrano's first VAIS form, signed by the school's athletic director Fr. Aldrin Suan, last October 14. The league, however, noticed "inconsistencies" in the entries and therefore requested for another VAIS.
De Sagon said the second VAIS furnished by Adamson had "some entries different from the entries of the first VAIS" and had no signature of the Adamson principal and the UAAP board member of the school.
A signed VAIS from Adamson never came despite a 48-hour grace period given to the school, De Sagon claimed.
"We all know that players are deemed ineligible until declared eligible by the board, as proposed by the eligibility committee," said De Sagon.
[See Wondering why Adamson's Serrano was declared ineligible? Sources bare details]
De Sagon also denied the notion that Serrano was declared ineligible for Season 79 only during the board meeting on January 31, saying Serrano was ineligible for the very start because of the absence of a correct and signed VAIS form.
"The motion for reconsideration is seemingly based on the assumption that it was only on January 31 that the player was declared ineligible by the board. So, he was deemed eligible before this date. This is not so," De Sagon said.
"The fact of the matter is that Mr. Serrano was ineligible from the very start of the tournament since the document, the VAIS form was never submitted by Adamson not only within the 48-hour period given by the committee, but up to this very day," said De Sagon.
De Sagon also believes the league's decision to forfeit the games of Adamson where Serrano played is not harsh.
"Consequently, the forfeiture of the games is not to be considered unjust and too much."
"Adamson has no one to blame but itself for not following proper procedures and not abiding by the UAAP policies," said De Sagon.