JUAN Gomez de Liaño has committed to join University of the Philippines, the UAAP Season 79 juniors basketball MVP confirmed on Saturday.
Gomez de Liaño on Saturday met with school officials led by UP president Danilo Concepcion and basketball team manager Dan Palami, a day after formally receiving the season MVP honors.
The commitment of Gomez de Liaño is expected to be another big boost for UP in the school's bid to build a winning basketball program in the UAAP.
[See UAAP juniors MVP non-committal on college plans]
Gomez de Liaño averaged 19.1 points, 10.3 rebounds, 3.5 assists and 1.5 steals for UPIS in Season 79.
The 17-year-old De Liano said playing for the UP college squad is a dream come true.
"It's my dream school since forever so when I got that offer, I was really excited," said Gomez de Liaño.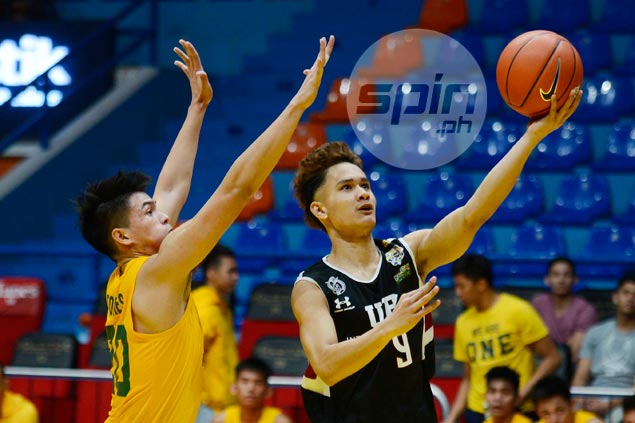 Continue reading below ↓
Recommended Videos
Gomez de Liaño is set to suit up alongside older brother Javi, who played for UP last season.
"Super excited ako," said Juan.
Gomez de Liaño said he decided to stay with UP since the school is like a family to him.
"It feels great because it's like a family out there. I've been with UP for the past four years. It's hard to leave that place. It's like my second home," he said.
Gomez de Liaño said his parents' desire for him to study at UP was also a huge factor in his decision.
"Just wanted to make my parents proud because they really wanted me to go to UP. It's all about gratitude to the school who made me who I am right now. I'm grateful to study and play for the number one university in the Philippines. At the end of the day, it's the education that counts," said Gomez de Liaño.