THIRDY Ravena spoke to a lot of people when the opportunity to play professional basketball in Japan presented itself.
One of them that really took the time to help Ravena was was no other than Ateneo coach Tab Baldwin, and the former Blue Eagles star admitted his coach's words carried a lot of weight in his choice of career path moving forward.
"Where do you want me to start?" said Ravena when asked what advice Baldwin gave him during Friday's online video conference announcing his move to Japan.
At the end of a long process, Ravena chose to suit up for the San-en NeoPhoenix in the Japanese B.League even after getting offers to play in other countries. He became the first Filipino to play in the league.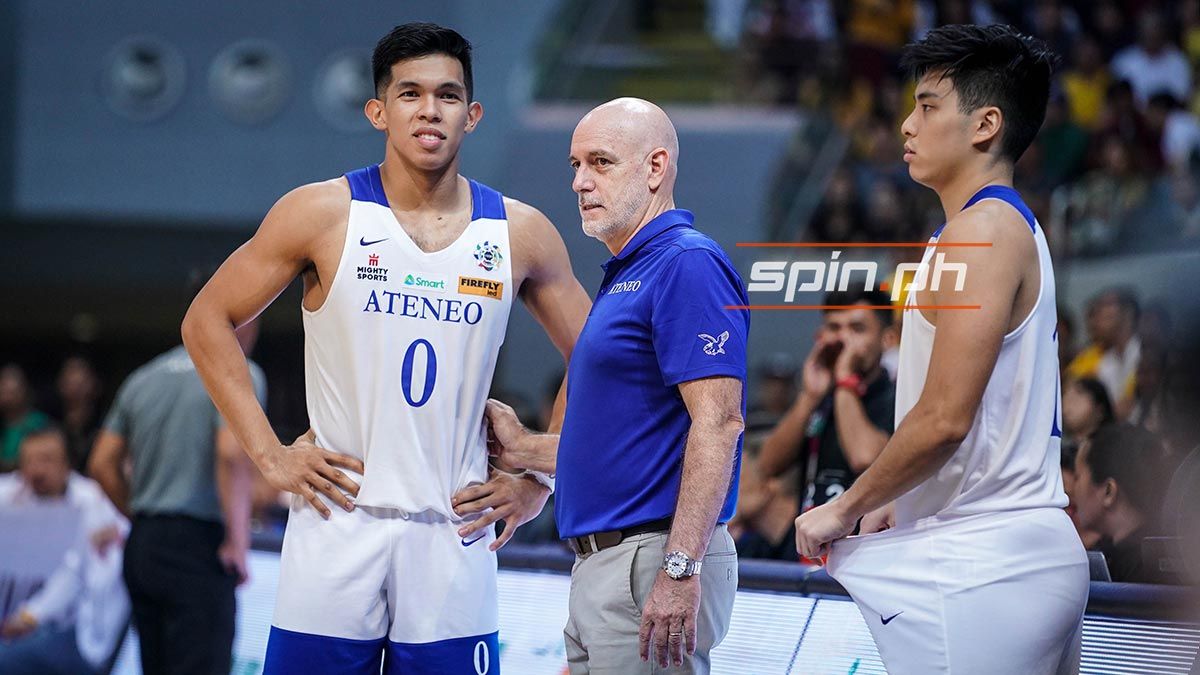 Continue reading below ↓
Recommended Videos
Ravena said he had been speaking with Baldwin about his next career move since the 2019 season of the UAAP ended with the Blue Eagles lifting the championship trophy for the third straight time.
The three-time UAAP finals MVP said Baldwin's wealth of knowledge came in handy in the decision-making process.
"Honestly, he has given me advice ever since the season ended. He knew which direction I was heading to. A lot of advice coming from his end. Honestly, I wouldn't know where I would be without him," said Ravena.
"With coach Tab, he was very honest with me. He told me which my mistakes were," he said.
At the end of the day, Baldwin made sure Ravena is aware that he is representing the millions of basketball-loving Filipinos who will be cheering for him when he plays in Japan.
"His advice to me was just to represent [my country well], just like my brother. You just realize that you are bringing in Filipinos with you wherever you are going. Just make sure that you do your job really well in helping the organization."