STEPHEN Curry will be in Seoul later this month as part of his Asian Tour and members of the University of Cebu squad will be there to see the Golden State Warriors star in person.
The final stop of Curry's tour is set July 27 and 28 and members of Webmasters squad that won the Under Armour 3x3 Tournament will be flown there for the event.
Allen Dave Peregrino, John Bryl Cuyos, John Emmanuel Bautista and Virlou Orquez won the tournament.
"We are privileged to have some of our athletes come over the Korea," said Tin Majadillas of One of A Kind Marketing, the lead marketing arm of UA Southeast Asia in the Philippines.
The news was bared during the official launch of the SC3Zero shoe at The City Club at Alphaland Makati Place.
[See University of Cebu Webmasters win Under-18 division of UA3x3 tournament]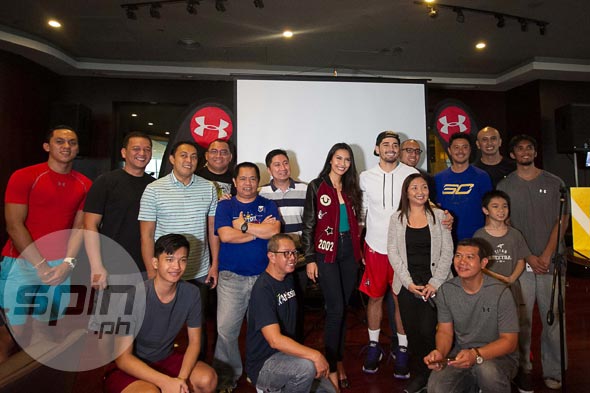 Rey Nambatac of Letran and Robert Bolick of San Beda were also introduced as new ambassadors for the brand.
Nambatac ruled the open 3-point shooting contest, while Jonas Terrado of the Manila Bulletin won the media 3-point shooting crown.
A team led by actor JC De Vera also won in a 3x3 Open Division while Team Reuben topped the Media Basketball Playoffs 3x3 tournament.
"This is an extremely comfortable shoe. For the best player in the world, it's an amazing shoe," said Alaska guard and UA ambassador Chris Banchero.