Sports a powerful tool as Jolly Gomez brings renewed hope to inmates not only at the Muntinlupa penitentiary but also in various jail facilities around the country
CARE is not usually something one finds in jail cells. Prisons, we're told, are places for bad people who the criminal justice system deemed do not belong in society.
But not in the eyes of Jose Luis 'Jolly' Gomez.
Gomez has been helping inmates for decades through sports as part of his effort to transform one sector that is often besmirched by people outside the prison walls.
The former commissioner of the Philippine Sports Commission has put in a noble program to rehabilitate people inside city jails by bringing in popular athletes not just to entertain them but also to conduct various sports clinics.
Through his efforts, Gomez has been honored as one of the Sports Heroes of 2016 of SPIN.ph, a distinction he reluctantly received.
"If you think that's heroic, I say it's just doing my job. I don't think I'm a hero. But I'll take it because I want to create awareness," said Gomez.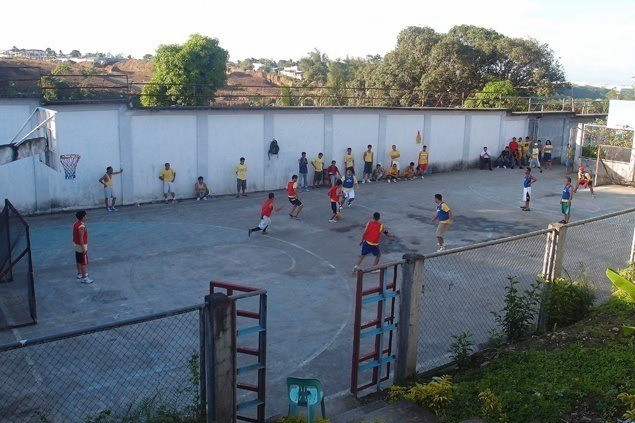 Continue reading below ↓
Recommended Videos
It's undeniable that the program has helped in rehabilitating inmates by giving them hope. The task is all the more valuable since based on Gomez's research, most of those in jail are there because they lacked the money to pay for a lawyer, and are eventually freed for lack of evidence or for being plain innocent.
The program began with projects inside city jails, but grew leaps and bounds following Gomez's appointment as PSC commissioner in 2010. From several city jails, it has reached the maximum security compound of the National Bilibid Prisons last year in Muntinlupa City.
"When I got into the PSC, I was introduced to some other sports and I took advantage of my position in the PSC to start a prison outreach program," said Gomez.
[See LIGANG LOOB: Sports a powerful tool as Jolly Gomez brings renewed hope to inmates]
Gomez has brought to Bilibid sports figures ranging from Caloy Loyzaga to Eugene Torre to Efren 'Bata' Reyes, who faced off against Francisco 'Django' Bustamante in an exhibition match inside the maximum security compound of the National Bilibid Prisons last year.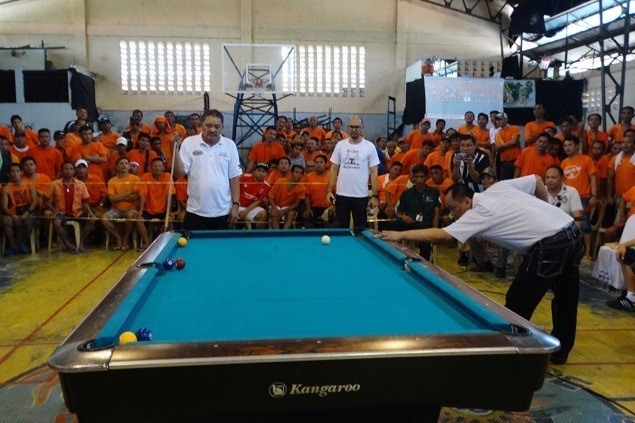 In another exhibition match, Torre, Asia's first Grandmaster, GM Jayson Gonzales, and several women woodpushers of the national team also played simuls against several inmates.
More than exhibition matches, Gomez's program has also brought in instructors to teach several sports including boxing, futsal, table tennis, soft tennis, and dodgeball. The clinics also led to the several sports tournaments not only in Muntinlupa but also in various city jails around the country.
Even though he is no longer in government service, Gomez remains very active in his ministry. In his own way, he continues to hold sports clinics in various city jails in Metro Manila.
Gomez said he is doing the project in order to help people inside prison cells that are at times being forgotten by people outside.
"We are doing something good for the inmates. Please don't forget them also," said Gomez.