MACAO – Dezmine Wells has been nothing short of spectacular so far for San Miguel Beer in the East Asia League Terrific 12.
Lance Stephenson has been the same for the Liaoning Flying Leopards.
Now, the two imports are on a collision course in the semifinals of the tournament for the right to have a shot at the championship and the $150,000 prize money.
Wells admitted having followed the career of the 29-year-old Stephenson as a rising star out of Abraham Lincoln High School, being a big fan of basketball.
"I was watching all his documentaries and stuff, too, because I'm a basketball junkie. So I watched him for a long time and really admire his game," said Wells after torching forming champion Ryukyu Golden Kings for 42 points in a 101-92 SMB win at the end of the group stage on Thursday night.
But the San Miguel import said the showdown shouldn't focus on him and Stephenson alone.
"It's not a one-on-one thing. That's disrespect for my teammates and his teammates," said Wells.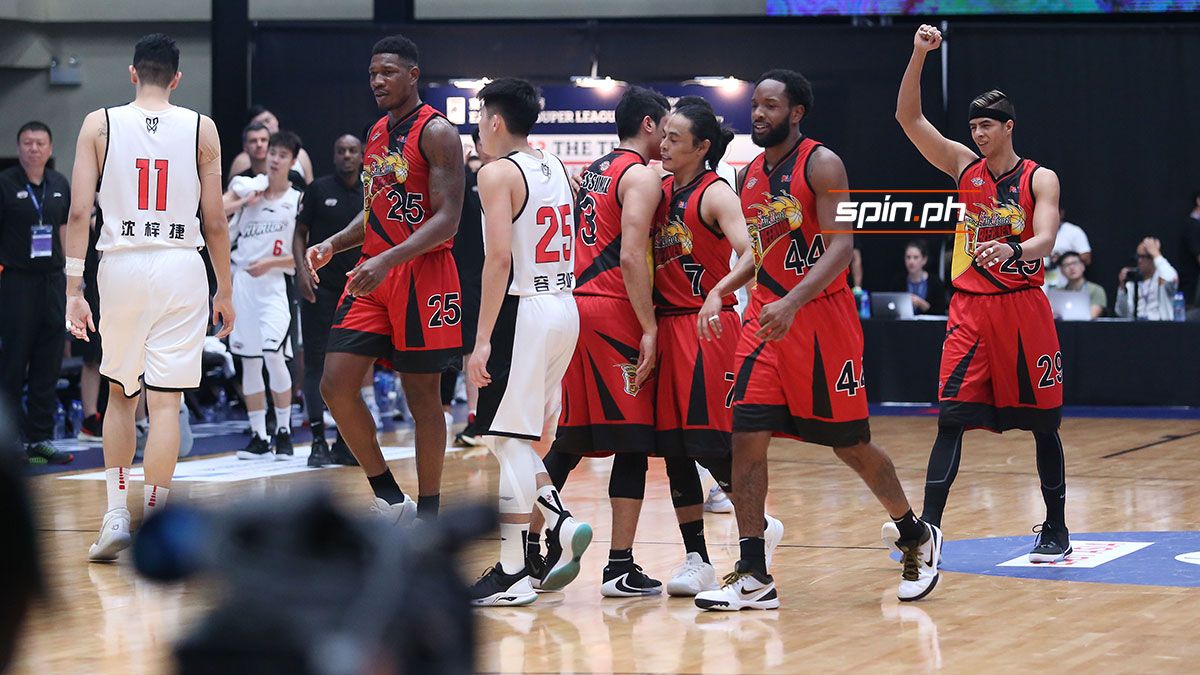 Continue reading below ↓
Recommended Videos
Just being pitted against a talent of Stephenson's caliber is already a big thing as far as Stephenson is concerned.
"To be able to line up against him, you just have to appreciate competitors like that. You have to appreciate his game because he's going to make me better," said Wells.
"You want to win but it's all about competing and making each other better. So regardless. I'm just blessed to be in this position. I am playing against one of the best players and against some of the best competitors in the world."
The way the two have dominated the tournament so far, it's no surprise that their face-off has become the biggest sub-plot of the Final Four.
Wells is averaging 35.5 points a game, while Stephenson is hitting at a 28.0 points per outing clip.
Wells led the Beermen in topping Group B with perfect 2-0 card, while Stephenson did the same with the Flying Leopards (2-0) in Group D.
Definitely, something's got to give between the two.