THIS early, the San-en NeoPhoenix squad is already looking forward to the Filipinos who will watch the games of the Japan B.League with Thirdy Ravena now with the squad.
Kenjiro Hongo, CEO of the San-en NeoPhoenix team, said he expects a lot of Filipinos in the games next season, with the Mikawa and Hamamatsu area where the squad is based having a good-sized Filipino community.
"In the area, we have many working Filipinos especially Hamamatsu City. The total is 8,000 Filipinos who are working in this area," said Hongo through an interpreter during an online presser on Friday.
Ravena is the first-ever Filipino to suit up in the Japan B.League after signing with the San-en NeoPhoenix squad, using the Asian Player Quotas to acquire the three-time UAAP MVP.
NeoPhoenix officials are excited to have Ravena on board, branding him as the "best player in his country" to local reporters during the online press conference that also included Filipino mediamen.
Hongo hopes that Ravena's presence will attract the Filipino community to show support to him in the B.League.
"Hopefully, they come to the game and cheer for him. That will be a great moment for them," said Hongo.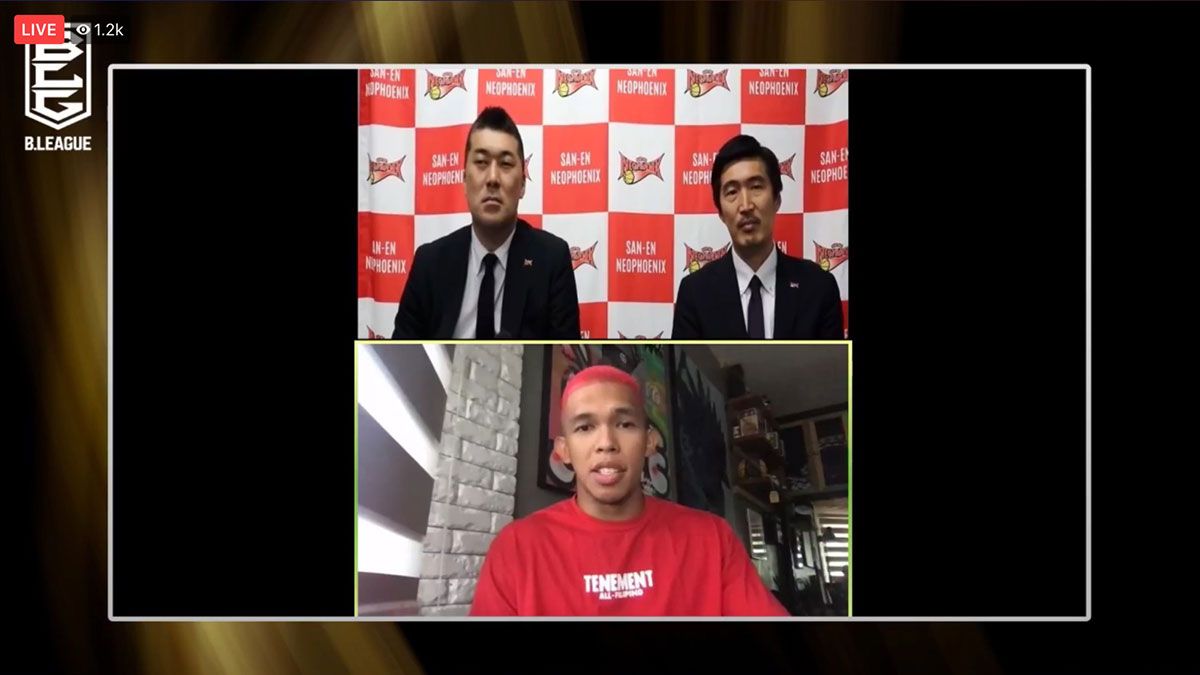 Continue reading below ↓
Recommended Videos
For his part, Ravena said he wants his countrymen not just in Japan but also the whole world to be proud of him, promising to represent the Philippines the best he can.
Ravena said it was also through the advice of his older brother Kiefer to play his best for the country.
"Growing up, my brother has always been one of my biggest inspirations just because at a very young age, I've already seen him perform really well and he was really famous. I would always look up to him and seek his advice."
"Luckily for me, he never stops giving me advice until now. I'm just very lucky. He told me to just play my game. I'm not just representing myself but I bring the Philippines with me when I go to Japan. I just have to make sure that I represent the best way I can," Ravena said.