LEBRON James paid tribute to his former coach as he reunited with high school teammates during Bronny James' game with Sierra Canyon against dad's alma mater St. Vincent-St. Mary in Akron, Ohio.
James relished the gathering of Akron stars, including former PBA import Romeo Travis, who clinched the Ohio state championship in 2003. He had dinner with his St. Vincent-St. Mary teammates after arriving from Miami on a private plane.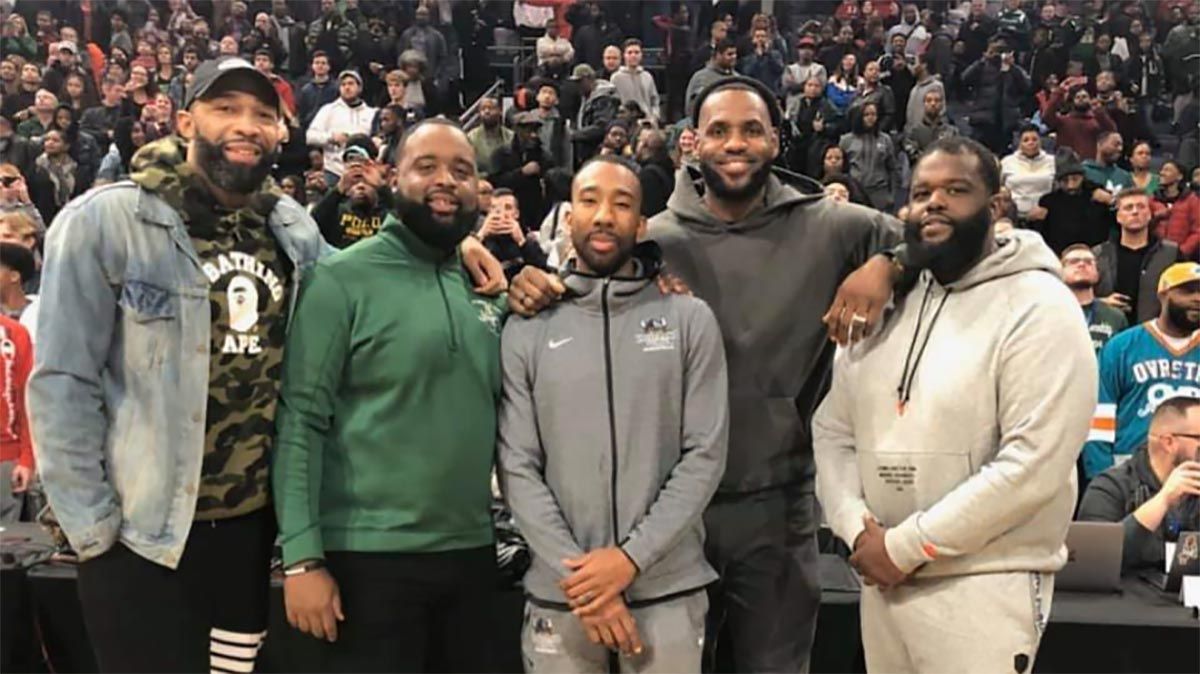 Travis cheered for the Irish, but reportedly shouted "Here we go young King!" as Bronny moved down court.
"Last night was such a surreal feeling for me! Watching my son play in our home state vs my Alma mater St. VM who's still being coached by my mentor, father figure, guy who coached and helped guide me throughout my childhood both on and off the floor Coach Dru Joyce II," James posted on Facebook.
"In front of family (wife, daughter, mom, sister in law, father in law, cousins, etc) friends that included my best friends who I grew up with and still to this day have an unbelievable relationship with and we dub ourselves the "Fab Five."
ADVERTISEMENT - CONTINUE READING BELOW ↓
Bronny came up with the big endgame basket for Trailblazers against the Irish.
"For @Bronny to play the best game of his young high school career so far, make the biggest play of the game and to walk away winning the MVP in his/our home state and his family and friends was a story book moment. So so so eerie but I know it was SPECIAL and meant the world to me to be there in attendance! Can't even lie I was nervous as hell for him but damn he was poised and controlled."
Travis later posted his own sentiments on Twitter.