YENG Guiao is one rigid drillmaster who wouldn't hesitate to openly bawl out a player and very rarely shows any sign of fondness towards one, at least not in public.
But the mercurial coach couldn't help but wax sentimental as he witnesses an underrated Rain or Shine team he turned into a major force in the PBA now broken apart piece by piece, just months after his departure.
"I feel sad about it, that's for sure," Guiao told SPIN.ph on Tuesday, a day after his former team traded longtime star Jeff Chan to Phoenix for unheralded Mark Borboran and a second-round draft pick.
"But I'm also sure the (RoS) owners and the coaches know what's best for the team and they have the best interest of the team at heart," he added.
Chan, 33, was the third player from the Rain or Shine core in the Guiao era that the ballclub has traded since its longtime head coach left to be both coach and general manager of NLEX last October.
Paul Lee was sent to the Star Hotshots in an October trade that brought in former two-time MVP James Yap while JR Quinahan was traded to GlobalPort before reuniting with Guiao at NLEX.
Continue reading below ↓
Recommended Videos
[See Jeff Chan says he thought he would retire a Rain or Shine player]
Guiao had a hand in bringing in all three to the team: he drafted Chan for Red Bull in the second round of the 2008 rookie draft before bringing him along when he took over at Rain or Shine; he picked Lee in the 2011 draft and plucked Quinahan 'from obscurity,' he laughed.
No wonder Guiao feels a sense of attachment to the three players.
"I have an emotional attachment with these players and the team itself, but it's no longer my call," said the multi-titled coach. "They're there, I'm no longer there, so they know better."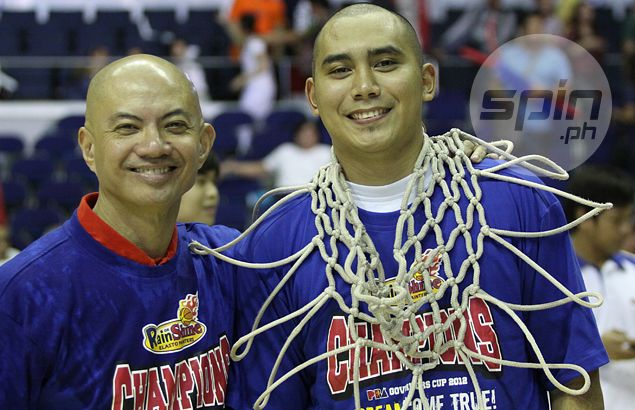 Guiao more or less expected the Rain or Shine core he helped put together would eventually be disbanded after his departure, but admitted he was still taken aback by the Chan and Lee trades.
Guiao insisted he didn't even know that Chan was on the trading block, in much the same way he was left in the dark while Rain or Shine negotiated to bring Lee to Star.
The NLEX coach, however, said he understood the trades are part of a bigger scheme to enable the team to move on after his exit - and let coach Caloy Garcia make a bigger imprint on the team.
By letting Garcia put together the team he so desires, Guiao said Rain or Shine is helping the coach step out of Guiao's shadow while allowing the ballclub to find its own identity in the post-Guiao era.
"I talked to Coach Caloy before I left, and I told him he doesn't need to adopt everything that I put in place there. I'm sure he knows what he needs to pick up, what he needs to set aside."
Guiao said the trades are proof that Garcia and Rain or Shine are 'headed in that direction.'
"I think he can do well. The character of the team is still there, around 70 percent of the (old) team is still there, and Coach Caloy knows how to mold players," said Guiao.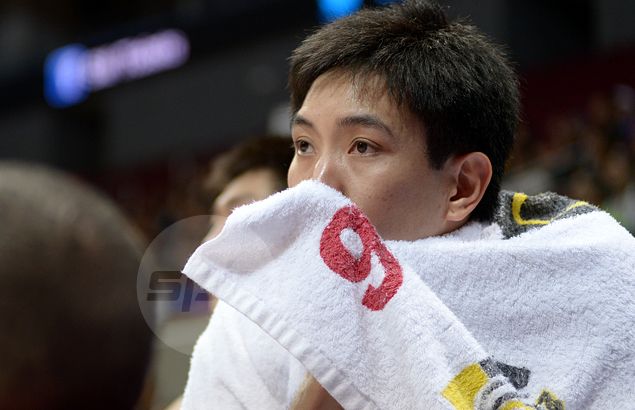 Still, the fiery coach can't help but feel a sense of loss as a team he led to two championships, nine straight stints in the semifinals, and six finals appearances is slowly being taken apart.
"That was something special," said Guiao, noting that Rain or Shine left an indelible mark in the league while battling deeply talented, big-budgeted ballclubs from two rival conglomerates.
"We were not the most talented team, neither were we the most expensive," he added. "But we provided value for money. I don't think there was a more consistently successful team than us during that time.
"We did well in the land of the giants."