LIKE always, NLEX coach Yeng Guiao was simply showing Garvo Lanete some tough love when he scolded the Road Warriors gunner during a timeout following two botched plays late in regulation of a 126-121 overtime loss to TNT Katropa on Friday.
Guiao rued two possessions where Lanete was culpable, the first on the defensive end when he failed to switch with Sean Anthony that left Ranidel de Ocampo open for the overtime-sending triple in the PBA Commissioner's Cup thriller.
The other was in the following possession where a wide-open Lanete fumbled a pass from Kevin Alas in a play where he could've taken a shot at a go-ahead basket.
Guiao was all over Lanete in the timeout huddle, questioning the player's heart in a scene caught on national television.
The fiery coach had no regrets after the game.
"I think he needs to process that, experience that," Guiao said of the 28-year-old cager. "For the last two games, I've given him a chance to finish games and prove himself."
ADVERTISEMENT - CONTINUE READING BELOW ↓
Guiao pointed out that Lanete was also the man in charge of Jio Jalalon in the last play where the Star playmaker hit the game-winning jumper in the team's two-point win last Friday.
A week later, Guiao said Lanete "failed to switch when our instruction was for him to switch the guard-to-guard ball-screens."
[See Teary-eyed Lanete offers no excuses after late miscues cost NLEX]
"Definitely, there's a lot of room for improvement (on defense), but I felt na anybody in that position – even without instructions – would have automatically reacted the way I thought they should've reacted," Guiao said.
"Pero siya, ten seconds before that, I was talking to him and I was telling him to switch on screens, but hindi nangyari. That was the reason I was really upset."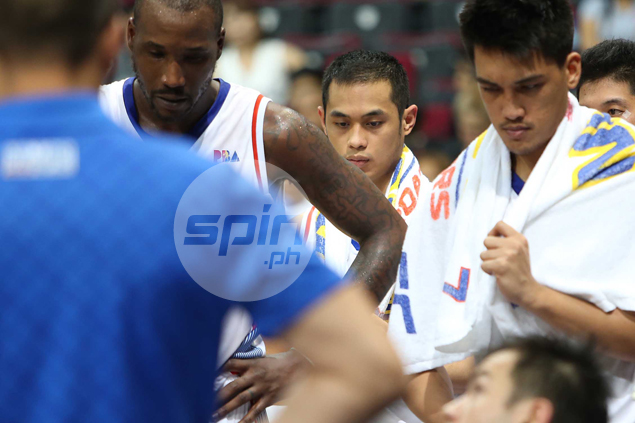 ADVERTISEMENT - CONTINUE READING BELOW ↓
"The other instance was he was open at the corner and then he fumbled the pass from Kevin," he added. "It was not the prettiest pass, hindi naman siya perfect pass, but it was a catchable pass. On both ends, on two consecutive plays, it was really a mental lapse."
But Guiao said Lanete should not take the tirade personally, saying he's only doing what's best for his ward.
"That's why you have to make his responsible for that," Guiao said. "Kailangan maalala niya at mag-marka sa kanya yung experience na yun. And that's going to make him a better player in the future."
PBA Updates