PBA teams have been left to fight an uphill battle. Right in their own turf. Against a foreign guest ballclub.
That was the sentiment shared by Rain or Shine coach Yeng Guiao, who lamented the league was too generous with the latitude it gave the visiting team Bay Area Dragons in the PBA Commissioner's Cup, to the detriment of its own teams.
The Dragons' move to bring back Andrew Nicholson and put Myles Powell back on reserve in time for the playoffs is just the latest proof that the PBA have put its own teams at a disadvantage against a guest team, Guiao rued.
"What I can't understand is why can't the commissioner protect his own teams." said Guiao. "Why embarrass your own teams?"
The veteran coach lamented that Terrafirma, TNT and his own Rain or Shine team were left to play all-Filipino when their imports were either injured or placed under health protocols, while Bay Area enjoyed the luxury of a 'second import on stand-by.'
ADVERTISEMENT - CONTINUE READING BELOW ↓
Under the PBA's agreement with the Hong Kong-based team, Bay Area is allowed to replace Nicholson with Powell for the rest of the playoffs in the event of injuries. The two imports played alternately during the eliminations.
"Kung sa amin nangyari 'yon, like kung na-injure or nag-positive [for COVID] ang mga imports namin, we were forced to play all-Filipino," said Guiao, whose eighth-seeded team will be twice-to-beat Bay Area in the quarterfinals on Friday.
"Sila? May luxury sila of an import on sand-by," he added.
The least PBA commissioner Willie Marcial could've done, Guiao said, was give the PBA teams the same privilege and let them play two imports alternately, to level the playing field.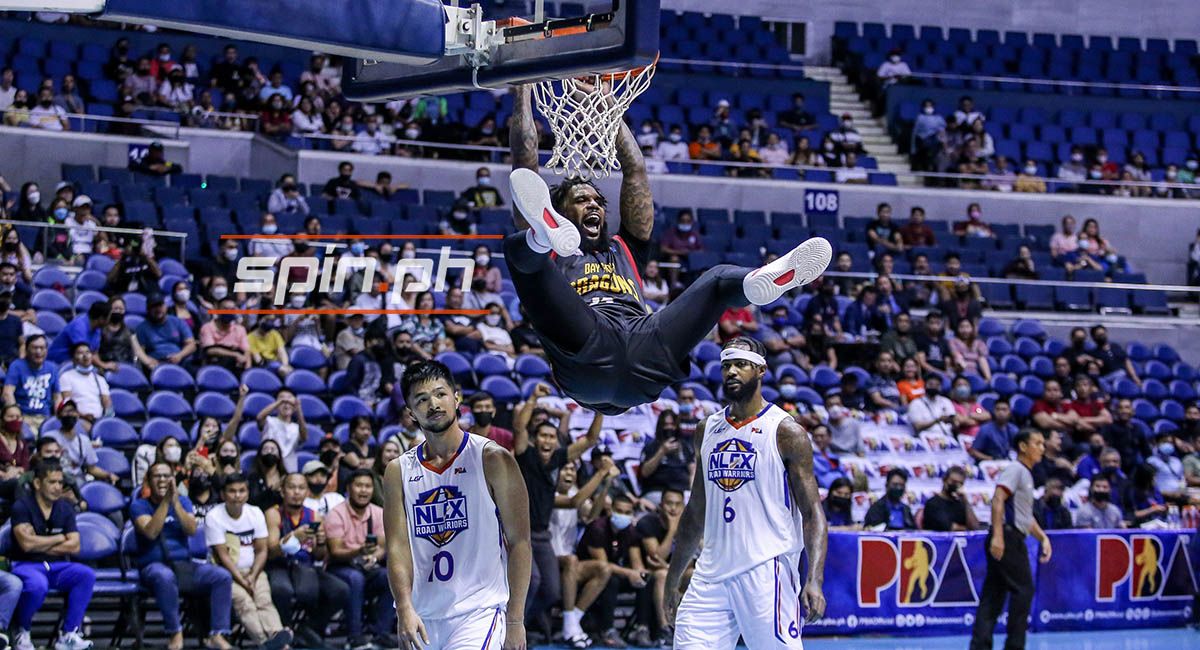 "Tutal meron rin tayo imports sa susunod na conference, sana sinabi na lang [n'ya sa mga teams] na, 'O sige, pwede na kayong kumuha ng isa pang import, para may managyari sa isa, may pampalit kayo,'" Guiao said.
"That's a level playing field," he added.
As it is, Bay Area, which is aiming to become the first foreign guest team to win a PBA championship since Nicholas Stoodley in 1980, has already been given too much concessions in its league stint, Guiao lamented.
"Isipin mo, ang daming restrictions sa recruitment when a PBA team tries to build a winning team, like you have to go through the rookie draft to get players, tapos may sinusunod na salary cap - or at least some teams, anyway.
"Tapos 'yung mga local players nila, dapat may dugong Chinese, pero we accepted them without any vetting. Samantalang ang mga Fil-foreign players natin, dadaan pa sa Bureau of Immigration at [Department of] Foreign Affairs 'yan.
ADVERTISEMENT - CONTINUE READING BELOW ↓
"Ang mga PBA teams may sinusunod rin na salary cap sa locals at imports, samantalang [ang Bay Area Dragons] they can pay their players kahit magkano and their imports with six-figure salaries," he added.
Guiao said he aired his misgivings on the concessions granted to Bay Area to Marcial, even before the mid-season conference started.
"Di bale sana kung exhibitions lang ang nilalaro nila," he said, "but this team is fighting for a PBA championship."