A PBA championship.
That was multi-titled coach Yeng Guiao talking, with a straight face, when asked what his fondest wish was on the day he turned 58.
Chances of that wish coming true may be slim at this time, with NLEX trailing Magnolia, 2-3, in their Philippine Cup best-of-seven semifinal playoff and the underdog team just learning it will have to fight on without second-leading scorer Kevin Alas.
Guiao, though, remained defiant.
"Hindi pa naman tapos," Guiao said before adding with a chuckle, "at wish lang naman. Libre naman mangarap."
Turning serious, Guiao said he has come to terms with the ACL injury that will keep Alas out of the conference and can sideline one of his rising stars for up to eight months.
"It's a setback, but it's also an opportunity for the others to step up," said the former national coach, mentioning the likes of Cyrus Baguio, Larry Fonacier, and Juami Tiongson who he is counting on to fill the void left by Alas in must-win Game Six on Tuesday.
What he can't accept, Guiao said, were the referees failing to call a foul on a 'clear push' by Magnolia guard Paul Lee that he said led to Alas twisting his knee just 40 seconds into Game Five on Sunday night.
Continue reading below ↓
Recommended Videos
"The first play, when Kevin drove to the basket, he was pushed by Paul which caused him to twist his knee. And it was very clear foul by Paul and it was not called," Guiao fumed.
"And right in the next play, they called a foul on Juami Tingson who was just boxing out. I think those calls set the tone for the officiating last night," he added.
Guiao said he has called the PBA Commissioner's Office to point out those 'glaring miscalls.'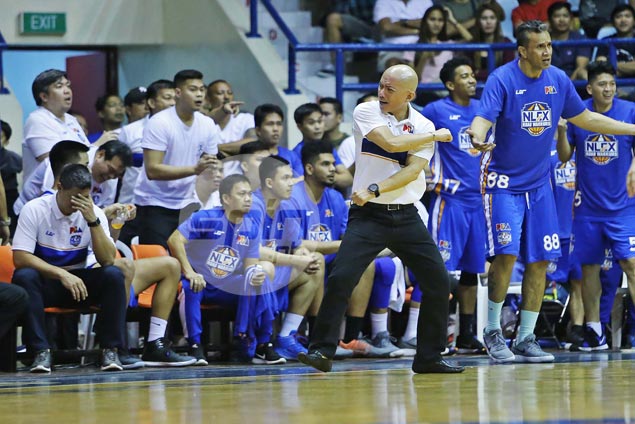 Those were just two of several bad calls that Guiao said 'killed' NLEX's chances in Game Five.
"I can accept that it was an accident, I can accept that Kevin can get injured due to that accident. Our only consolation was that it be called a foul an it wasn't. And it cost us a key player. It made the difference."