IT'S a good thing Ronjay Buenafe and Jonathan Uyloan are both very familiar with coach Yeng Guiao's system.
Although not included in the 15-man roster of NLEX in the PBA Philippine Cup, the two veteran wingmen were good enough to be signed up by the Road Warriors as their 16th and 17th men in their reserve list.
It is to their advantage that they have played under Guiao before at Rain or Shine, so much so that they know from head to foot how the champion coach handle his players.
Guiao himself admitted this that the two's familiarity with his personality and his coaching philosophy factored into his decision to bring them over to NLEX as free agents.
"It helps because they know me, they know our philosophy, our system," said Guiao after the Road Warriors notched their first win of the conference by turning back a tough KIA Picanto side, 119-115, Wednesday night at the Filoil Flying V Arena in San Juan.
"Alam nilang mamumura sila, pagagalitan sila," he added with a smile. "Alam nilang mag-adjust at hindi nila dinidibdib. After mong pagalitan, wala na sa kanila 'yun. And makakatulong 'yun."
That's just the way the former Pampanga vice governor and congressman has been on the court. But outside of it, he doesn't take things personally - something that Buenafe and Uyloan already know.
"Yung iba kasi, hindi pa sanay. Kapag pinagalitan mo, nagmamaktol pa," he said. "Pero after a while, mawawala rin yun."
Buenafe and Uyloan, both 34, were part of the Rain or Shine team that won the franchise's first-ever league championship under Guiao during the 2012 Governors Cup.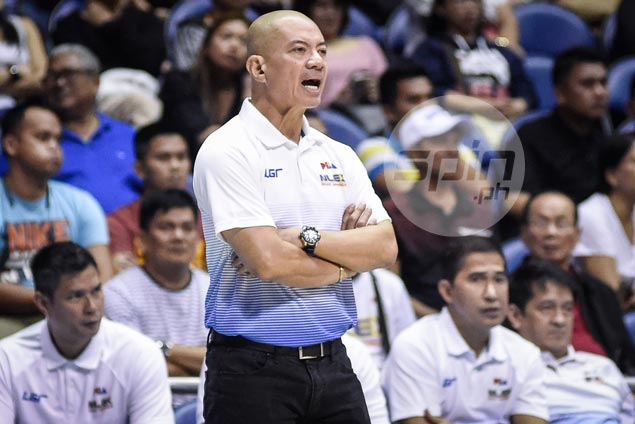 Buenafe left the franchise shortly after the title run after being traded to Meralco, while Uyloan stayed on and suited up for the team until 2015 when he was picked up by Globalport from the unrestricted free agent list.
The two last played for Blackwater and Meralco, respectively, before trying their luck at NLEX during the off-season.
Previously the Road Warriors had a total of 19 players in their roster, but decided to drop in the unrestricted free agent list Carlo Lastimosa and Jonas Villanueva.