WE all know that Jericho Cruz's foremost wish was to reunite with former Rain or Shine coach Yeng Guiao at NLEX.
He ended up at TNT KaTropa instead.
But to be fair to Rain or Shine, Guiao revealed that his fomer PBA team really moved to grant the wish of their wantaway guard when the Elasto Painters started looking for trades for the former Adamson star.
Guiao, in fact, revealed that Rain or Shine approached him and NLEX to try and make a fair trade just so it could put Cruz in the best place possible.
"Rain or Shine should be commended. (The team) was really looking out for their player," Guiao told SPIN.ph on Wednesday. "They really tried to acceed to the request of Jericho (to reunite with me)."
Problem was, Guiao, who is also NLEX general manager, bared the Road Warriors couldn't strike a deal for Cruz simply because their lineup is already heavy in the guard position with Kiefer Ravena, Kevin Alas, Cyrus Baguio, Emman Monfort, and Alex Mallari.
The multi-titled coach added NLEX management's priority was to address the team's shallow frontcourt.
"We actually made an attempt (to get Cruz)," said Guiao. "Problem was, management's priority was to recruit a big man. Puro na kami guwardiya as it is.
Continue reading below ↓
Recommended Videos
"If we wanted to trade for Jericho, we had to give up a player of value. But if we were to give up a player of value, management felt it has to be (in exchange of) a big man."
Guiao said he was in touch with his longtime deputy and now ROS coach Caloy Garcia during the process.
"Ang sabi ko, if you are willing to wait, may be we can strike a deal in the future," Guiao said. "But it seems there was a sense of urgency on their part to make a deal."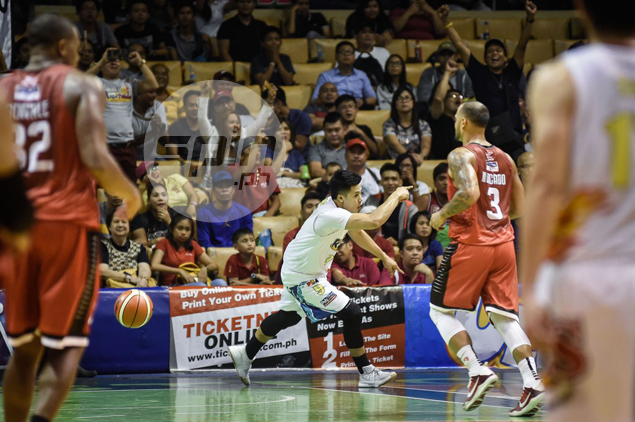 Although Cruz didn't end up at NLEX, Guiao said he is happy for his former player and wedding godson who ended up at TNT in a trade for rookie Sidney Onwubere and a 2018 first-round pick.
"Jericho is in a good place," Guiao said. "Kahit hindi s'ya napunta sa amin, at least I know that napunta s'ya sa isang team where he can shine."