JAMES Yap, Marc Pingris, and Paul Artadi have just been reunited. Not on the basketball court, but off it.
The former Purefoods teammates are now business partners and are among the owners of District 8 Gastropub, the latest millenial-friendly resto-bar to open in town.
The cozy bistro, located at the G-Strip in Greenhills, San Juan, had a grand launch on Thursday night attended by celebrities, sports personalities, and politicians after holding a soft opening for about a week.
Yap, Pingris, and Artadi won two championships together during their stint with Purefoods from 2004-2010, both times winning the Philippine Cup in 2006 and 2009-10, respectively, before the 5-foot-10 Artadi was traded to San Miguel for Jonas Villanueva.
Now, the trio is looking to bring their success to the burgeoning resto-bar business.
The idea of putting up a gastropub was first brought up when they were having dinner with a group of friends one day at the house of Artadi, now a San Juan City councilor.
"Napag-usapan lang over dinner. Siyempre gusto ninyo meron kayong lugar na pupuntahan and makakainan ng family or friends na magkakasama kayo. Yun doon na nabuo," said Yap of how the venture came about.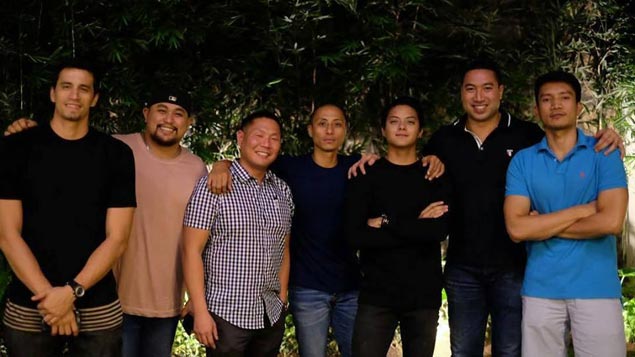 Continue reading below ↓
Recommended Videos
Initially, the group thought of establishing a sports bar, but eventually agreed to turn it into a gastropub with emphasis on serving fine foods.
It was actually Charlton Yu, a restauranteur who's been in the business for a long time now and a close friend of the three players, who got the ball rolling and convinced others to join the enterprise.
And why District 8? Well, it's for the simple reason that they are eight partners in all.
Aside from the three former Purefoods teammates and Yu, also with them are former San Juan City vice mayor Francis Zamora, matinee idol Daniel Padilla, popular TV host and comedian Vice Ganda, and chef Kel Zaguirre of Locavore.
"May ibang name dapat, pero tutal eight naman kami kaya ginawa na naming District 8," the 35-year-old star of Rain or Shine shared.
Family and friends of the three players - as well as their business partners - were all in attendance during the star-studded opening night. James came with charming partner Michela Cazzola, while Pingris was with lovely celebrity wife Danica Sotto.
In a way, going into business, according to Yap, is also his way of preparing for life after basketball. The Rain or Shine superstar, one of the few players to win the PBA MVP award more than once, sees himself leaving the sport that has been so good to him in four to five years' time.
"Siyempre ang basketball hindi naman pang habambuhay. Kaya heto nagsisimula na akong mag-prepare pag tapos ng paglalaro ko," said the native of Escalante, Negros Occidental.
"Gusto mo rin naman makita kahit paano saan napunta yung pinagpaguran mo, di ba?" he added.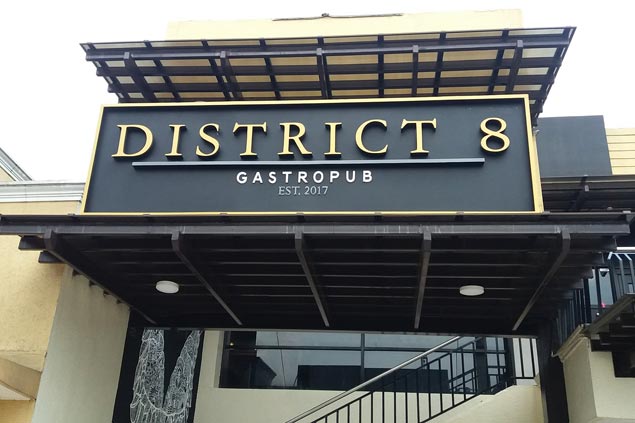 The resto bar is just the latest in the growing interests of Yap in business. The veteran guard is also involved in the scooter trade, owns a barber shop located in a popular mall in Quezon City, and has a restaurant and eatery back in his native province that are managed by his mother.
He has long resisted offers to go into business early in his career. But now he feels is the perfect time.
Like basketball, it's all about timing.
Now that he's finally settled and knowing the twilight of his career is nearing, Yap believes this is the right time for him to finally get into something new outside of basketball – full-time.
"Mahirap kasi kapag bata ka pa and bago ka lang sa PBA. Mahirap pagsabayin yung dalawa," he said. "May mapapabayaan ka sa dalawa."