IN a conference where the anticipation was on the possible return of Calvin Abueva, Matthew Wright showed once again that he can carry Phoenix Super LPG on his shoulders.
Wright erupted for 36 points as the Fuel Masters started their 2020 PBA Philippine Cup campaign on a high note with a 116-98 victory over Meralco on Monday at the Angeles University Foundation Sports and Cultural Center.
With Abueva still suspended and no more than a virtual fan, the Fil-Canadian deadshot hit 11 of his 23 field-goal attempts including four threes on his way to a spectacular debut and a 1-0 record for the Fuel Masters in the Philippine Cup.
Wright, who came nine points shy of the 45-point production of TNT's RR Pogoy on Sunday, also gave interim coach Topex Robinson a rousing debut as interim head coach as the Fuel Masters wait for Abueva's reinstatement in the league.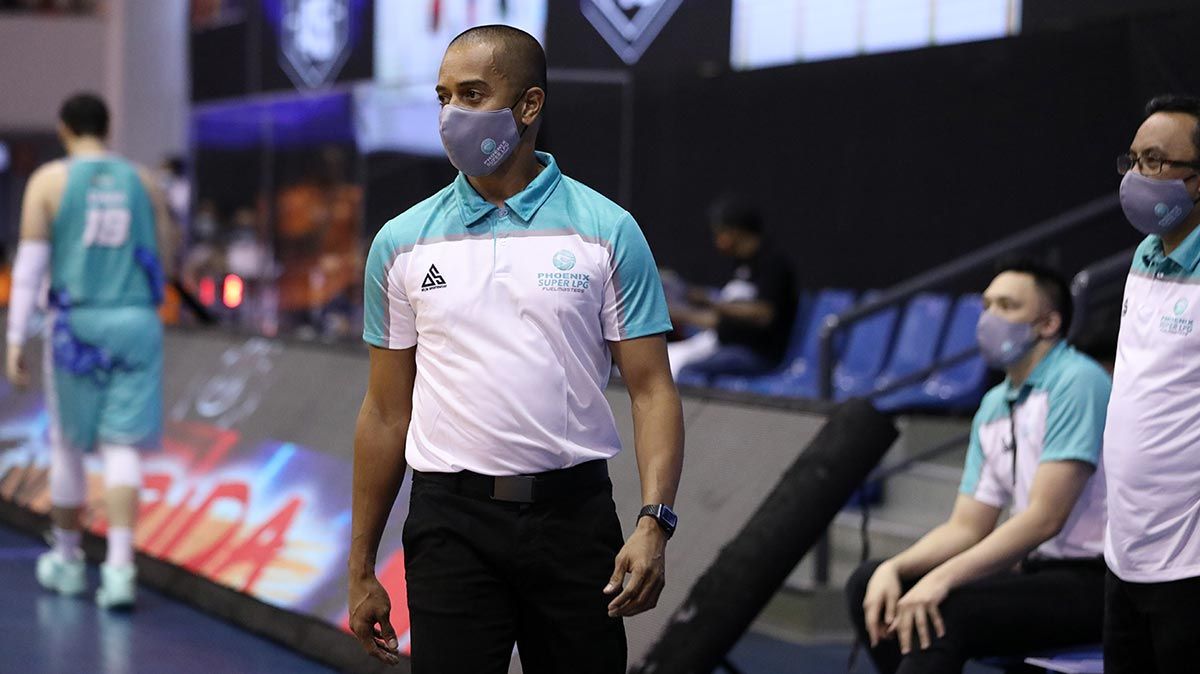 Continue reading below ↓
Recommended Videos
Phoenix also got support from other players as the Fuel Masters hit 16 threes and led by as many as 29 points against a Meralco side which decided not to field Raymond Almazan in the ballgame.
Wright, who also had four rebounds and six assists in an all-around effort, also delivered on his promise to win on Robinson's first game as a PBA head coach, but Robinson said it's too early to celebrate.
"Winning game one doesn't make us bubble champions. So winning our first game means that if we are going to do it right the way we prepared it to be, we are going to give ourselves a chance to win," said Robinson, who was tapped to replace Louie Alas just weeks before the league restart.
"It doesn't define who we are. That only shows the promise that we have if we are going to stick to our guns."
Jason Perkins had 17 points, nine rebounds, and five assists, and Justin Chua had 15 points and five rebounds for Phoenix Super LPG, which got a a perfect 4-of-4 three-point clip from RR Garcia.
Wright had 12 points in the first half as Phoenix raced to a 53-41 halftime lead. The Fuel Masters outscored the Bolts, 39-22, in the third and never looked back.
Reynel Hugnatan scored 16 points for the Bolts. Chris Newsome added 12 points and nine rebounds but Baser Amer struggled, going just 2-of-7 from the field.
The scores:
Phoenix Super LPG 116 – Wright 36, Perkins 17, Chua 17, Garcia 14, Intal 7, Napoles 6, Jazul 5, Marcelo 4, Rios 4, Heruela 3, Reyes 3, Gamboa 0.
Meralco 98 – Hugnatan 16, Newsome 12, Quinto 11, Maliksi 11, Salva 10, Hodge 9, Jose 8, Amer 7, Black 6, Pinto 4, Faundo 2, Caram 2, Jackson 0.
Quarters: 25-21; 53-41; 92-63; 116-98.