MORE and more PBA teams are seeing action in tournaments overseas. Just recently Meralco represented the country in the Fiba Asia Champions Cup in Thailand, finishing fourth in a field of eight teams. Before that NLEX and Blackwater competed in Macau tournaments against Asian squads.
That's exactly what the Samahang Basketbol ng Pilipinas (SBP) wants to see.
While the Philippines has a rich history in the Fiba Asia Champions Cup, winning four times with amateur sides Northern Cement, Swift, Andok's, and Hapee, the SBP prefers to see the country field the best teams in more Asian-level tournaments. By that, it means sending PBA teams.
"It is really SBP's direction to bring the best possible team in international competition. If it is the PBA that will represent our country, that is definitely what we want," said Ryan Gregorio, the special assistant to SBP president Al Panlilio.
Thanks to the smoother relationship between the SBP and the pro league, the door is open for more PBA players to play for the national team and for more PBA squads to compete in international tournaments.
ADVERTISEMENT - CONTINUE READING BELOW ↓
PBA commissioner Willie Marcial reiterated the pro league won't stand in the way of its teams competing in such tournaments, so long as the league schedule allows it.
"Basta nag-request ang SBP, okay ang team at okay sa schedule ng PBA, go 'yan basta okay sa governors at katulad niyan, naka-adjust 'yung schedule ng konti," said Marcial, pointing to Meralco's stint in the Fiba-Asia Champions Cup.
Competing in international tournaments can be mutually beneficial, both for PBA sides and the national team, said Blackwater coach Bong Ramos.
"Nakita ko na 'yung improvement kahit hindi pa nagsisimula 'yung conference," said Ramos about the Elite's participation in a Macau tournament as well as another one in Surabaya, Indonesia prior to the start of the PBA Governors' Cup.
"Siyempre iba pa rin na makita sa official game. Nag-eenjoy sila nanalo. Second conference, puro talo, iyakan eh. Ang hirap bumangon. Pero ngayon, nasasanay na manalo. Maging habit ba," said Ramos. His team is now enjoying the best start to a conference in franchise history.
ADVERTISEMENT - CONTINUE READING BELOW ↓
Gregorio believes Meralco also stands to benefit from its participation in the Fiba Asia Champions Cup.
"If there is one benefit that Meralco gained, it was the time together, bonding nila, not even playing but just being together, eating at the same time, just talking and finding ways to strengthen the bond," said Gregorio.
The key to getting more PBA players and teams involved in the national team program is the synching of schedules, Gregorio admitted.
Gregorio pointed out that offseason for top leagues in other countries is usually from June to September, which is why Fiba club tournaments and preseason tournaments are held on these dates. Those dates, however, run smack into the PBA calendar.
In the case of Meralco, Marcial said the Bolts were only able to join the tournament because it had just one PBA game that will be affected during the Fiba Asia Champions Cup. "Nagkatugma 'yung schedule eh. Kung hindi, baka ang ipadala, D-League team," said Marcial.
ADVERTISEMENT - CONTINUE READING BELOW ↓
Gregorio stressed the importance of knowing the international calendar as early as possible so that the SBP could plan ahead.
"We want to make sure that the PBA calendar is also in synch meaning we get the calendar early, synch it with the PBA schedule so that walang naaapektuhan. It is just so nice that the relationship between the PBA and the SBP is in its strongest form," said the former PBA Coach of the Year awardee.
"So now, we just want to be cognizant of the reality na hindi puwedeng maapektuhan si PBA ng ganun-ganun lang. It's the responsibility of Fiba to give the calendar early and also for SBP to communicate so that we can make the necessary adjustments kasi talagang ngayon, bringing the best basketball teams (to Fiba tournaments) is the direction of the SBP," said Gregorio.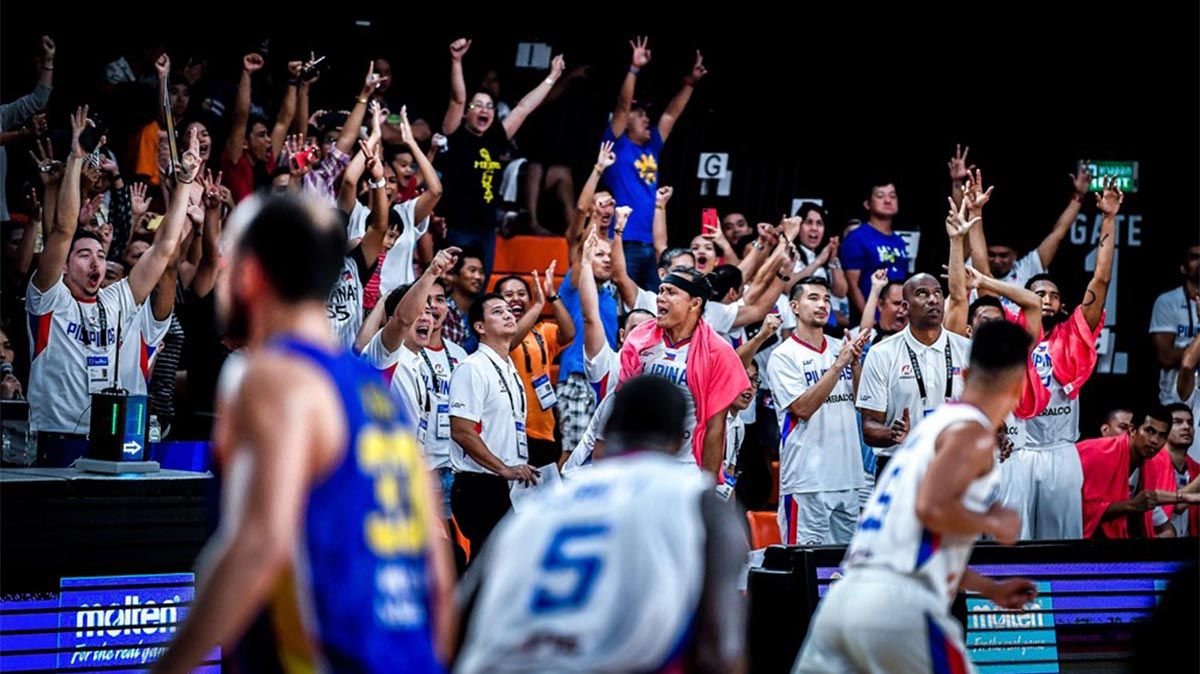 ADVERTISEMENT - CONTINUE READING BELOW ↓
For that to happen, veteran coach Ariel Vanguardia said the PBA should also make changes. Vanguardia suggested the PBA reverting back to the two-conference format, with the import-laden conference featuring two reinforcements per team instead of one since most of the club teams abroad plays with two imports.
"Tingin ko maganda ring gauge na makita natin where our basketball stands with them lalo na't may import ka," said Vanguardia, who recently coached the iECO Green Warriors in the Asia League Terrific 12. "Kagaya nung nag-champion sa Macau, Japan. So obviously, at the professional and commercial level, Japan 'yung gumaganda dahil nag-merge din 'yung leagues nila.
"Sana 'yung PBA din, we are seeing the same imports over and over again. 'Yung iba naman, ibang timpla naman, dalawang import, two conference, 'yung isa (conference), local, 'yung isa. dalawang import para makalaro din tayo overseas," said Vanguardia.
Vanguardia also wants to see the Philippines host its own invitational club tournament just like what Macau, Malaysia, Chinese-Taipei (Jones Cup) and other Asian countries.
ADVERTISEMENT - CONTINUE READING BELOW ↓
"Tingin ko, it's something na will attract a different flavor para sa mga manonood," said Vanguardia. "Sana nga ibalik 'yung invitationals kasi maganda eh. Maganda rin makita 'yun. It's something that will give interest sa crowd. Ibang putahe naman."
Not everyone, however, is a fan of the bid to send more PBA to the Fiba Asia Champions Cup, especially with the tournament following Fiba rules that bar players who failed to obtain passports of the country they want to represent before the age of 16- the same rule that kept Fil-Ams Chris Newsome and Cliff Hodge out of the Meralco lineup during the last staging of the continental tournament for club teams.
"It is very disruptive to the league," said multi-titled Ginebra coach Tim Cone. "It's hard for the team that does it for Meralco to do it and travel and come back and have them join again. It's an honor but it's very difficult. It's difficult for the coaching staff especially if they wouldn't allow their Fil-Ams to play. A lot of our talent of our league is based on Fil-Ams. For us to send a club team there, it's not really our club team. We are playing guys that don't get to play."
ADVERTISEMENT - CONTINUE READING BELOW ↓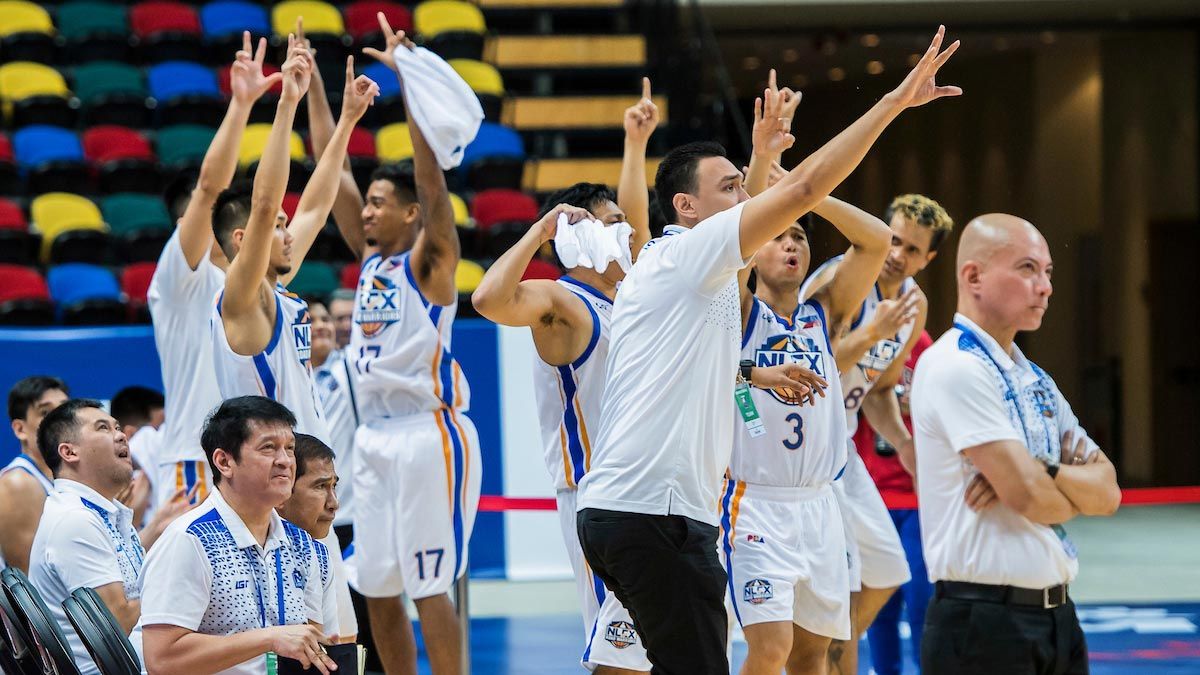 "It wasn't a true representation of how strong our league is when they don't allow guys like Newsome and Hodge to play. If we go, they would probably not allow maybe Sol (Mercado) and Joe (Devance) and that would change the concept of how we play. We will be a much weaker team. That's a little bit difficult," Cone said.
ADVERTISEMENT - CONTINUE READING BELOW ↓
"If Fiba will continue to do that, I don't think we should go and play those kinds of tournaments. Different for the national team obviously. But for club teams, it's not fair if you can't bring your whole teams," said Cone.
Gregorio, however, stressed Panlilio, on behalf of the SBP, has reached out to Fiba executive director for Asia Hagop Khajirian to hopefully smoothen that wrinkle.
"'Yung gesture ni Boss Al (Panlilio) na Champions Cup eligibility rules must change. That's why he talked to Mr. Hagop, specifically on that point, I think he was successful from the communication standpoint," said Gregorio.
Let's wait and see.
PBA Updates