BEFORE the start of Game 4 of the PBA Commissioner's Cup best-of-seven Finals Sunday night at the Smart Araneta Coliseum, TNT's Jayson Castro and Terrence Jones were named Best Player of the Conference and Best Import, respectively.
It was the fifth BPC award in Castro's 11-season PBA career, tying two-time Most Valuable Player Danny Ildefonso for second-most among all players and all the more making a case for himself being the league's all-time best player not to have won MVP. (Yet?)
Castro, who won his third Commissioner's Cup BPC, and Ildefonso, a former Beermen, trail only San Miguel Beer's five-time PBA MVP June Mar Fajardo who has a league-most eight BPC trophies to his name.
Curiously, Castro defeated Fajardo for this conference's BPC honors, his fifth but first over the last three seasons.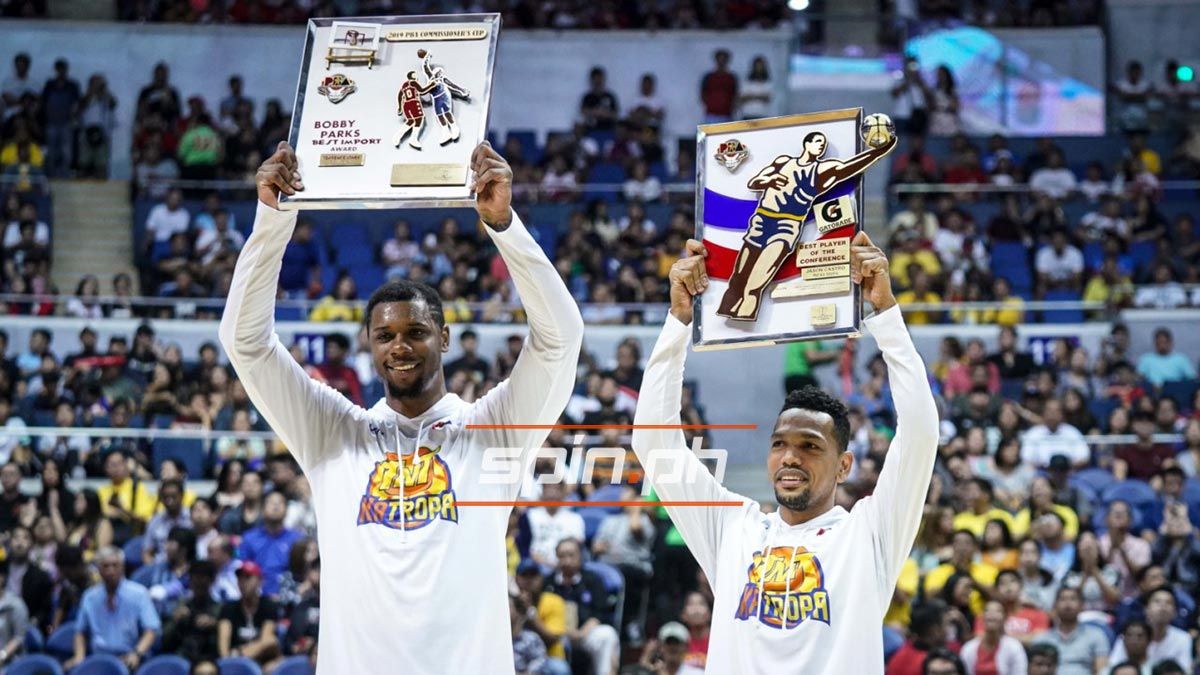 Among six players that won BPC in a TNT uniform, Castro is the only one that won it more than once.
Aside from Castro, the other BPC winners in TNT franchise history are Ranidel de Ocampo (2014 Governors Cup), Jimmy Alapag (2011 Commissioner's Cup), Mark Cardona (2007 Fiesta Conference), Willie Miller (2005 Fiesta Conference) and Asi Taulava (2003 All-Filipino Cup).
Jones is the fourth reinforcement in TNT franchise history to win the Bobby Parks Best Import trophy after Richard Howell (2014 Commissioner's Cup), Jerald Honeycutt (2002 Commissioner's Cup & 2005 Fiesta Conference) and Silas Mills (1998 Governors Cup).
Starting in 2013 the Best Import trophy was named after Parks who won a league-record seven Best Imports awards in a 10-conference span from 1987 to 1992, six of them with Shell and the first with San Miguel Beer.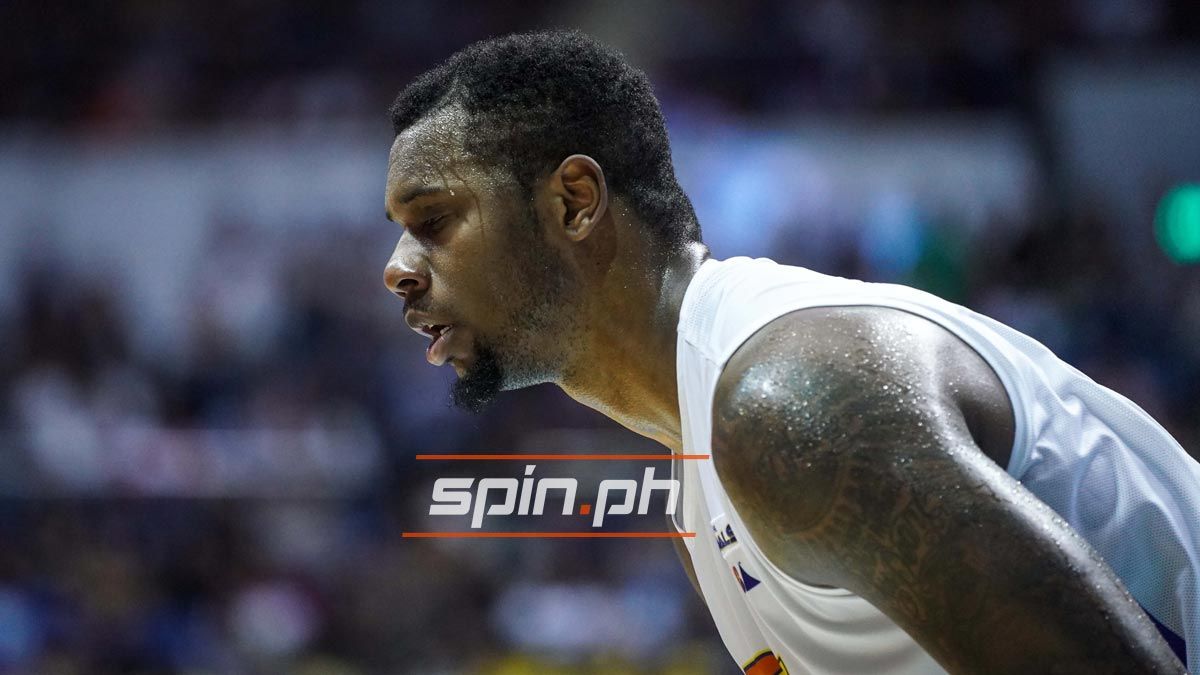 The Best Import award was first handed out in 1981 with Tanduay's Russel Murray its first recipient in the Reinforced Conference while the Best Player of the Conference was first won by Purefoods' Jerry Codiñera in the 1994 All-Filipino Cup.
Since 1994, this is now the 11th time a team has swept both BPC and Best Import honors in a conference. In the previous 10 times it happened, the team which had the BPC and Best Import winners went on to win the championship eight times, the most recent San Miguel Beer in the 2017 Commissioner's Cup which defeated Talk 'N Text in the best-of-seven Finals, 4-2, led by BPC Chris Ross and Best Import Charles Rhodes.
The last time a team took the BPC and Best Import but didn't win the championship was Talk 'N Text in the 2014 Commissioner's Cup when Howell was Best Import and Castro won his second BPC and the Texters still fell prey to San Mig Coffee in the best-of-five Finals, 3-1.
The only other team to have swept both trophies and also didn't win the title? San Miguel Beer in the 2010 Fiesta Conference with BPC Jay Washington and Best Import Gabe Freeman and the Beermen lost to Alaska in the Finals, 4-2.
Will TNT be the ninth team to sweep both individual awards and the championship? Or will history repeat itself for TNT like in that 2014 Commissioner's Cup?
Guess we'll find out soon enough.
Recommended Videos