ALASKA team owner Wilfred Steven Uytengsu admitted it will be very difficult to sustain a PBA team if the coronavirus drags on for more than a year.
Speaking at the Sports Page program of Cignal TV, Uytengsu noted the importance of playing a conference this year to the companies which continue to pay the salaries of their PBA players even without the games.
Uytengsu hinted maintaining a PBA team not just for Alaska but also for other companies may be impractical eventually if the COVID-19 pandemic extends for more than a year.
"The best scenario for the PBA is to play one conference only," said Uytengsu. "Imagine, we are going to get one conference of advertising for an entire year of salary. I'm sure Alaska is but I'm sure all the teams are continuing to pay their full salaries."
"We will see how long that will continue because if it drags on for a second or third year, it will be very difficult. I'm not putting the cart before the horse. I'm just trying to be very practical on a macro basis," said Uytengsu.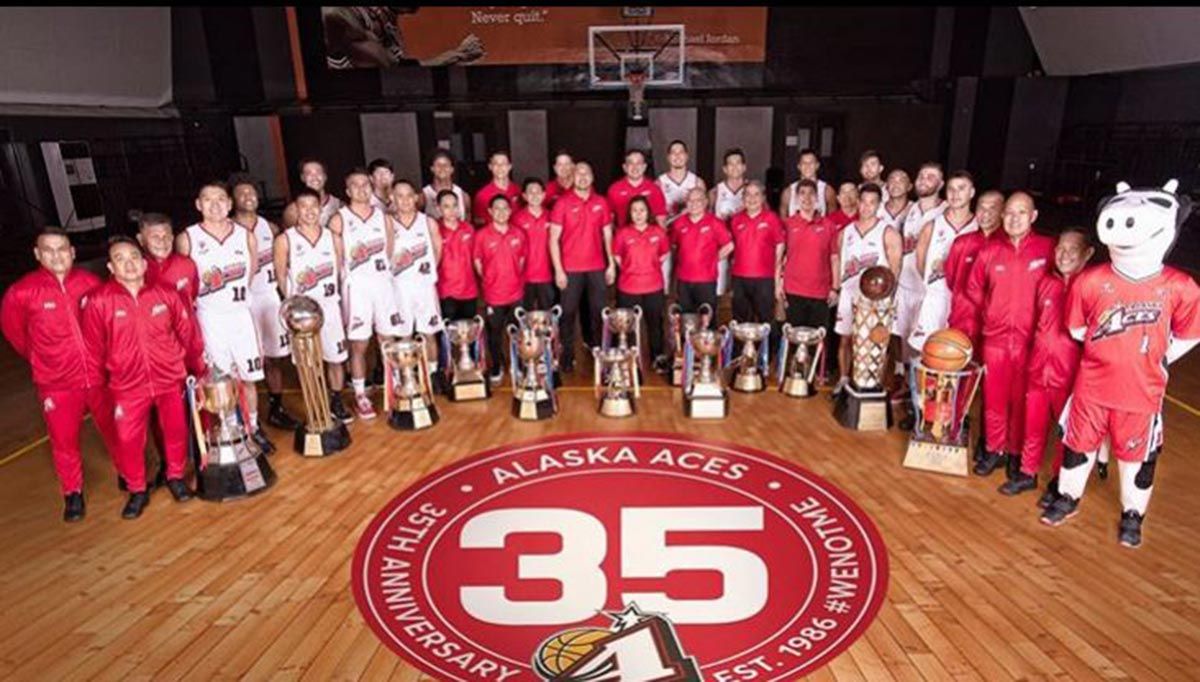 Continue reading below ↓
Recommended Videos
As it is, the PBA remains at a standstill as practices have been postponed to a later date after Metro Manila was put back under modified enhanced community quarantine (MECQ) until August 18.
The PBA said all the teams have committed to pay the salaries of the players, coaches, and staff until the end of the year, regardless of whether there will be a season or not.
As a company executive, Uytengsu said he continues to study the effects of the pandemic from a business standpoint for the company while also running a PBA team, which is a form of advertising for the brand.
Uytengsu, who has overseen Alaska's decades-long campaign as one of the most successful franchises in PBA history, said the company will not be impacted as hard as other industries, with milk being a necessity.
But Uytengsu cautioned that Alaska's situation may not be the same as other companies in the PBA which are in different industries.
"I'm spending a lot of time trying to understand the economic impact on our businesses to begin with. How do we as a company continue to run a team when our businesses are going to be down 20, 30, 40, some people even say 50 percent and still have the same budget to advertise, same budget to run a PBA team? And that will be a challenge," said Uytengsu.
"Fortunately for Alaska Milk, we are a necessity. People have to eat so to some extent, over the long term, I think we will be less affected. If you are a product or a service that is less critical in terms of a daily need, that could spell trouble for a team or a company like that," said Uytengsu.
At the end of the day, Uytengsu said the company is looking at a realistic approach in dealing with the pandemic while also running a PBA team.
"The issue is we have to be pragmatic. I think together with the players, coaches, and staff, we have to see where it's going to end. We have to see when it's going to end," he said.
Spin fans unite at the Spin Viber Community! Join the growing community now and complete the experience by subscribing to the Spin Chatbot.