AFTER all the jockeying for positions and the fight for survival, the real battles are set to begin as the PBA Governors' Cup playoffs unfold on Tuesday night at the Mall of Asia Arena.
The top four seeds may be enjoying twice-to-beat advantages over their opponents, but don't count the lower seeds out just yet.
Only one game separated second seed TNT KaTropa (8-3) and seventh seed Rain or Shine (7-4), so that underlines how tight the competition has been and will only get tighter in the postseason.
SPIN.ph tries to rank the four 'underdogs' according to which can defy the odds and pull off an upset by beating their fancied opponent twice.
We also note some key matchups that can dictate if teams can either avoid or pull off an upset.
4. No. 1 Meralco vs. No. 8 Blackwater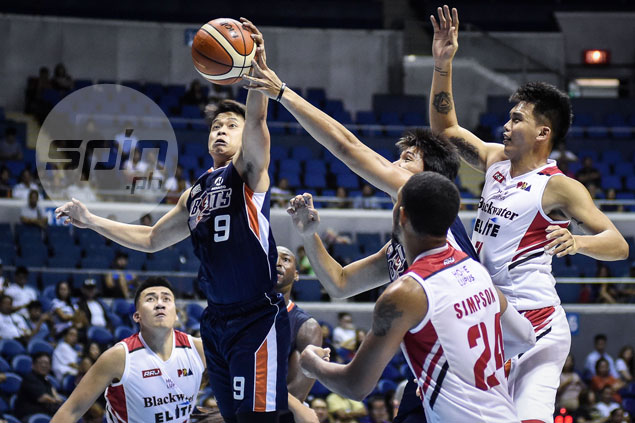 Continue reading below ↓
Recommended Videos
We don't mind to be proven wrong, but this is probably the only series that will take only one game to finish.
The Bolts are oozing with confidence after capping their elimination-round campaign with a come-from-behind 104-101 victory over San Miguel Beer to claim the top seed in the quarterfinals.
The Bolts also electrocuted the Elite, 107-78, in their regular-season matchup that opened their respective campaigns this conference last July 21, although Blackwater still had Trevis Simpson as its import and were without trade recruits Allein Maliksi and Dave Marcelo, as well as injured Mac Belo.
Key matchup: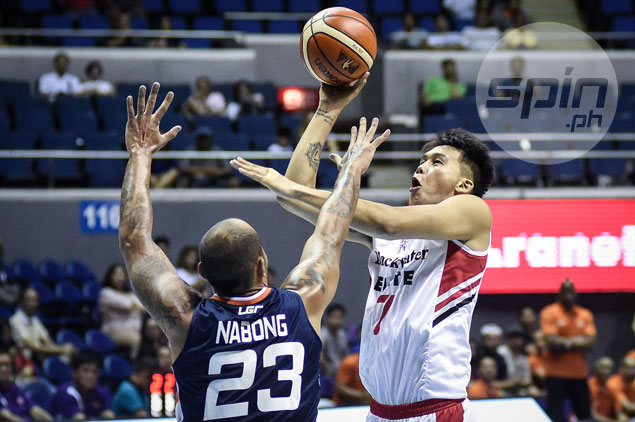 Allen Durham vs Poy Erram – If Erram can at least hold the fort down low and limit the production of the reigning Best Import, then the Elite stand a chance to keep the game close and pull off an escape act in the end.
3. No. 2 TNT KaTropa vs. No. 7 Rain or Shine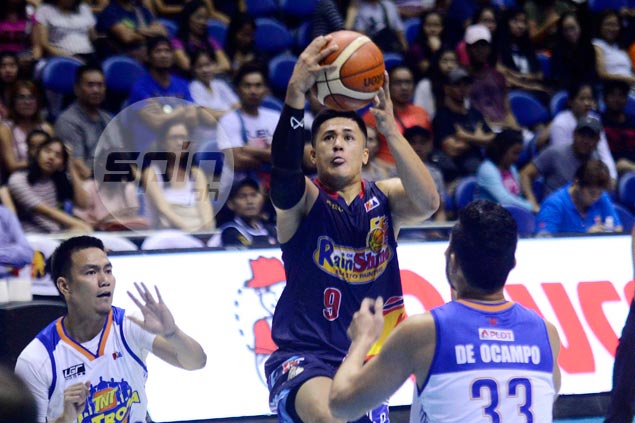 The Texters are on a roll, having won their last four games, the latest a statement 121-92 victory over Ginebra in their last game in the eliminations last Saturday.
But one of their three losses came at the hands of the Elasto Painters, who beat them to a pulp, 105-73, although both teams were missing their Gilas Pilipinas stars in Jayson Castro, Roger Pogoy, and Troy Rosario for TNT and Gabe Norwood and Raymond Almazan for ROS.
Still, if their elimination-round matchup is any indication, expect the E-Painters to threaten to at least drag their quarterfinal matchup to a deciding game.
After all, the E-Painters are also clicking on all cylinders, winning six of their eight games since J'Nathan Bullock arrived and even as they traded away Jeff Chan and Mike Tolomia in separate deals that got them Mark Borboran and Ed Daquioag.
Key matchup: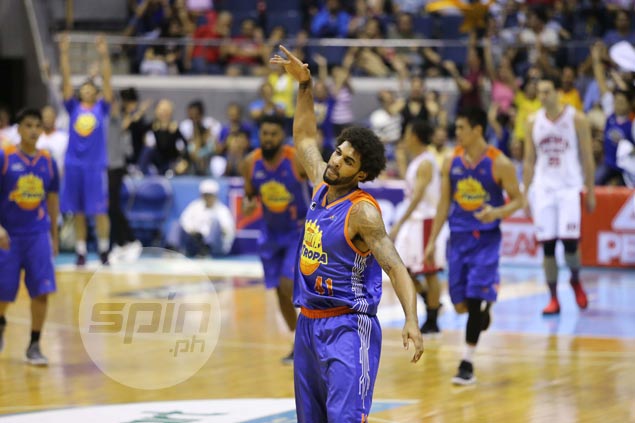 Glen Rice Jr. vs J'Nathan Bullock – Both teams have been relying on wing-oriented imports and have tasted success doing so. And whoever import continues his gaudy production will lead his respective team to victory.
2. No. 4 Star vs. No. 5 NLEX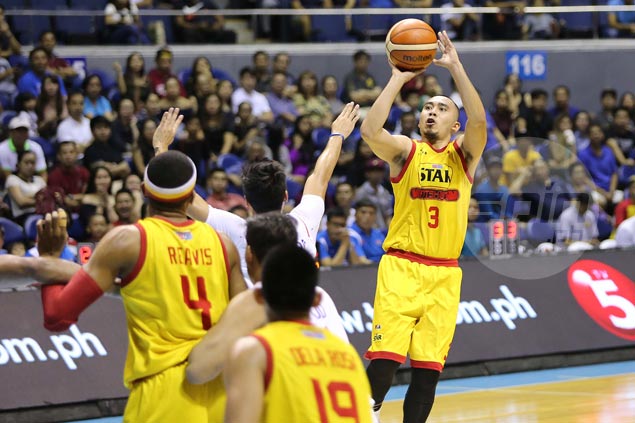 This is the continuation of a virtual best-of-three series between the two squads that faced off on the last day of the eliminations on Sunday when the Hotshots scored a 101-93 win to gain the virtual edge.
But this is a chance for the Road Warriors to prove they are for real and continue their Cinderella run after ending up at the cellar in the last two conferences.
The Road Warriors showed flashes of dominance against the Hotshots as they led by as many as 15 points in the first half before allowing Star to turn the game around in the second half.
Key matchup: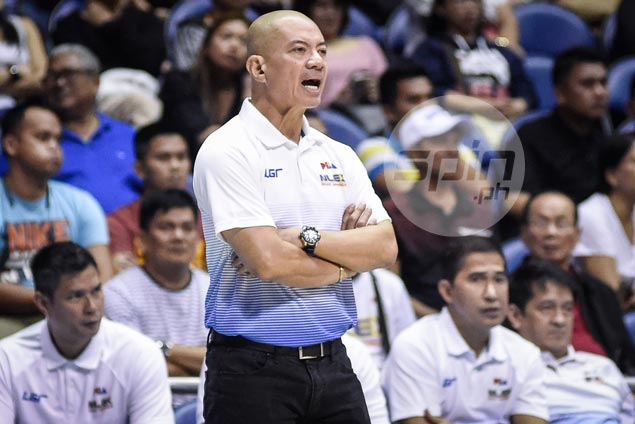 Yeng Guiao vs Chito Victolero – The young Victolero gave the veteran Guiao a dose of his own medicine by putting a surprise starter in PJ Simon, who delivered with a team-high 16 points in just three quarters and four assists. Apart from the player matchups, expect the coaching battle to be as exciting and see Guiao pull his own surprise from his bag of tricks.
1. No. 3 Barangay Ginebra vs No. 6. San Miguel Beer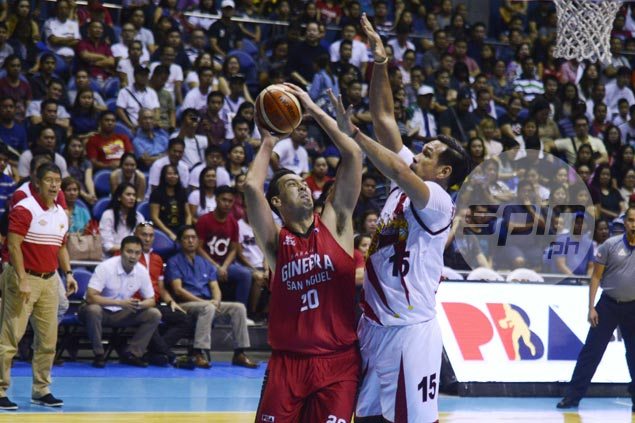 This is definitely the top series that can result in an upset.
San Miguel Beer has its sights trained on its second grand slam in franchise history and it knows how to thrive in adversity, having authored arguably the greatest comeback in Philippine basketball history in the 2016 Philippine Cup Finals against Alaska.
The Beermen also had Ginebra's number in the regular season with a 107-103 win that halted Ginebra's seven-game win streak.
The Gin Kings' late rally belied how one-sided the game was for the most part as the Beermen led by as many as 26 points and their defense held Justin Brownlee to a conference-low 14 points on 7-of-18 shooting, missing all his three three-point attempts.
But don't expect the twice-to-beat Gin Kings to give SMB any favors; they are defending their own crown and will surely make the Beermen bleed for their points and their entry to the semifinals. This is going to be a war.
Key matchups:
Chris Ross vs Justin Brownlee – If Ross can shackle the Ginebra import like he did in their eliminations matchup while providing some timely offense, then it's likely the series will go to sudden death.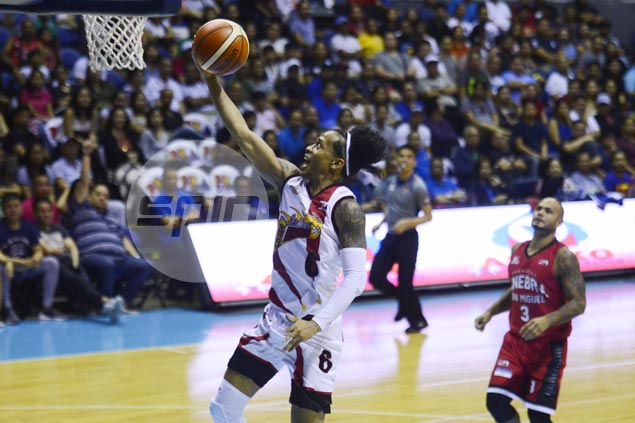 Japeth Aguilar vs Arwind Santos – Both forwards came off the bench and provided the spark for their respective teams in their last meeting, with Aguilar scoring a team-high 18 points seven boards in less than 24 minutes, and Santos leading SMB locals with 23 points built around three triples in almost 30 minutes. Which sixth man will provide the same production will heavily factor in the result of their game.