AT the end of a Star practice one Tuesday afternoon last December, Chito Victolero jogged around Ronac Center's wooden court for almost an hour - his way of not just staying in shape but to clear and refresh his mind.
"To de-stress," he said.
At that point, the Hotshots were still winless two games into the PBA Philippine Cup and his first conference at the helm of one of the high-profile teams in the pro league.
So it was understable that the Hotshots coach was under plenty of stress trying to figure out how to quickly turn around a powerhouse team that carried tremendous expectations after retooling in the offseason.
But it turned out the 41-year-old tactician was just getting started.
The Hotshots won their next three games then finished the elimination round with four straight victories in dominant fashion to end up tied for the second-best record with Alaska, before sweeping Phoenix in their best-of-three quarterfinal series.
Now the first-year Hotshots coach is in total control and earning praise from people who he have seen him work from up close. Co-workers like Jason Webb, ironically the coach he replaced at Star who is now his lead assistant.
"He's more relaxed than most coaches would be in the situation that he's in," Webb said after a recent practice. "Nagkakaroon pa siya ng time na makapagbiro or to sometimes come here early and run. He's very dedicated. He comes to work early."
Continue reading below ↓
Recommended Videos
"I think one thing people don't realize is magaling siya magdala ng pressure," he added. "It doesn't seem to affect him, especially yung pre-game (situations), medyo relaxed na siya dun."
Webb, who handled the Hotshots in a transition year from the Tim Cone era, stayed on as a deputy to reunite with Victolero. The two played together at Stag in the Philippine Basketball League under coach and now SMC sports director Alfrancis Chua in the mid-1990s.
"I've known him for a while," Webb said. "Siguro now with coaching, what I noticed with him, he's very committed to a singular purpose; sa kanya talaga, yung depensa namin. He's very committed to that."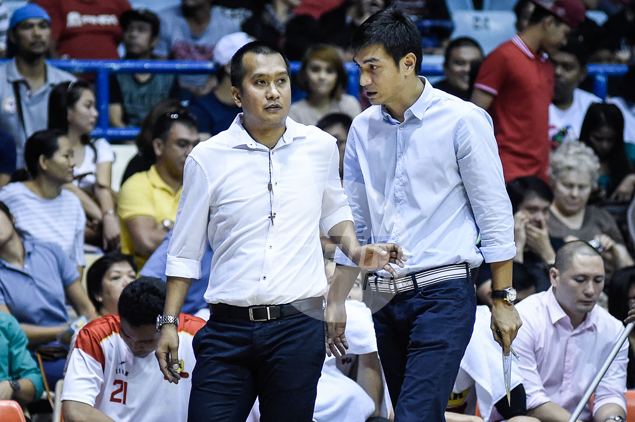 Victolero had relatively little success as a college coach, leading alma mater Mapua to just one Final Four appearance in his four years at the helm.
When he tried his hand at the pro level, he immediately took an unenviable task of shepherding an expansion Kia team made up mostly of unheralded free agents and cast-offs.
Still, he managed to make do with what he had as he steered his young team to a number of head-turning upset victories, although the rag-tag team would always miss out on the playoff bus.
Now, Victolero undoubtedly has the tools to win - and he's making the most of it.
Although at the helm of a star-laden team, special treatment is not in Victolero's vocabulary. He treats the Hotshots stars the same he used to treat the castoffs and no-namers at Mahindra/Kia.
Leo de Vera, one of two players (the other being Aldrech Ramos) who played under Victolero at Kia and are now with him at Star, can attest to that.
"The thing I really admire is I felt like when I came here, it's the same environment, the attitude he's bringing to the players," De Vera, a current practice player, said. "The culture he brought from Mahindra when I went there – coming early, getting shots up, the hard work, and the defense that he installs – it's almost the same.
"The only difference is the talent of players, because I feel that there are more veterans here," he added.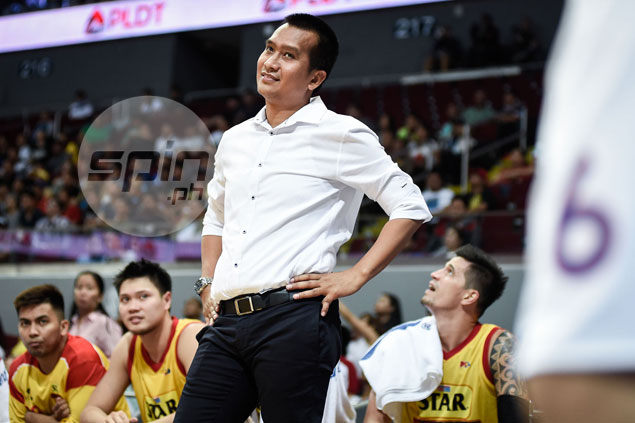 De Vera said Victolero has an uncanny way of bringing the best out of players, first off by leading by example.
"He's not the dude on the top of the tower just watching down and giving rules. He's the one actually working as well," he said. "We're all working together to get to the top He has a lot of empowerment. He really pushes you to the next level.
"Even in his work ethic, he's usually the first here also out of all the coaches. He's jogging, he does work, too. I'm pretty sure that's not the only thing he does – he's got his businesses, he's got his own family to handle, so it's really inspiring."
Victolero has not only steered the Hotshots to their first semifinal appearance since the 2015 Governors' Cup, the team's last conference under Cone, but the team has also gained the early lead in their best-of-seven series against Ginebra.
So what's his secret to convincing players to buy into his defense-first system?
"Ako, naging player ako, so alam ko kung ano ang gusto ng player, ano yung ayaw ng player," Victolero, who played three seasons in the PBA with Sta. Lucia and FedEx from 2002 to 2005, said.
"Ang sa akin lang, give and take. I think they know me ngayon and kilala ko na rin sila, so pinapakita lang namin sa isa't-isa yung respeto. Yun naman yung importante eh.
"Ako naman, player's coach ako eh, so titingnan ko muna ano ang makakabuti sa player, then after that, the Xs and Os will come," he added. "If they're properly motivated, they will play."
The Hotshots are definitely doing so.