UP to this day, coach Derrick Pumaren still rues the missed opportunity for Sunkist to make history in the 1995 PBA season.
"One win away from making it to the finals," the veteran coach said, recounting that season when his Orange Juicers fell short of a rare grand slam.
Pumaren was the speaker in Thursday's Hoop Coaches International free webinars hosted by Blackwater, and reminisced about his old job with a Sunkist side bannered by that season's MVP Vergel Meneses.
The Orange Juicers were a force to be reckoned with that year, with Meneses backstopped by veterans Nelson Asaytono, Yoyoy Villamin, Al Solis, and Ricric Marata, as well as young guns Boybits Victoria and rookie Kenneth Duremdes.
Sunkist dominated in the All-Filipino Cup, beating Alaska in seven games capped by an 87-78 overtime win in Game Seven.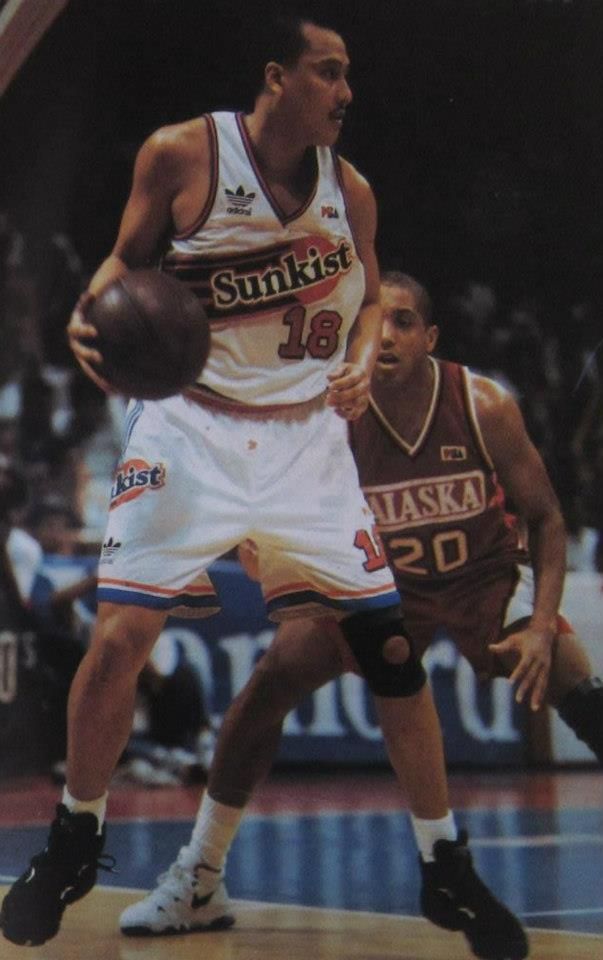 Continue reading below ↓
Recommended Videos
Its onslaught continued in the Commissioner's Cup, with the Orange Juicers once again besting the Milkmen in six games to capture the crown in a conference where Ronnie Grandison was named as the Best Import.
Sunkist seemed destined to make history, in a position to complete a feat only Crispa (twice) and San Miguel (in 1989) were able to accomplish at that point.
Stevin Smith, who went on to win the Best Import award, was responsible for Sunkist's 8-2 elimination round in the Governors' Cup as he averaged 38.2 points and played in perfect harmony with his local crew.
And then, without warning, disaster struck.
Sunkist bombed out in the semifinal phase - a double round robin among the top five teams. It lost five of its eight games, including three consecutive assignments, to finish with an 11-7 card.
The most painful of them all was the game against Formula Shell, bannered by Benjie Paras and import Rodney Monroe, where the Orange Juicers' grand slam dream was snuffed out by a 113-103 defeat on December 2, 1995 in the last gameday of the semifinals.
"We almost made it," lamented Pumaren 25 years later.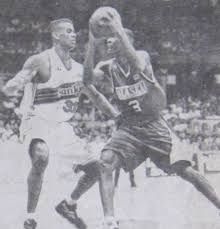 That defeat was costly for Sunkist as it finished a win short of second placer San Miguel, which sported a 12-6 slate. Had it won, the Orange Juicers and the Beermen would've ended up tied and in a playoff for the last Finals berth.
Alas, it was SMB which marched to the championship series. San Miguel, though, lost to Alaska in seven games in the Governors' Cup Finals.
Sunkist, meanwhile, had to settle for third place honors and gained a measure of revenge on Formula Shell, which the Orange Juicers put away in three games.
Pumaren admitted the team encountered problems, most evident of which was the contract dispute Sunkist found itself in with its franchise player Meneses, which reared its ugly head in the third conference.
"We had some problems," Pumaren admitted. "Contract dispute with Vergel din, so we had internal problems nung third conference that time."
Meneses, in an old interview, refused to go into details on what happened but was obviously still frustrated with how things turned out for that Sunkist team.
"Alam nila kung ano ang nangyari doon. Tanungin mo sila," The Aerial Voyager said when asked to shed light on that near-grand slam.
Safe to say, nothing was the same after that.
Though Meneses remained at the peak of his powers for Sunkist, he was dealt to Ginebra in exchange for Noli Locsin in 1999. He retired in 2006, coached his alma mater Jose Rizal University for nine years, and is now the mayor of Bulakan, Bulacan.
Pumaren also never came close to another PBA championship after that season, even after his stints with Sta. Lucia, Purefoods, FedEx, and Talk 'N Text.
He is set to return to his old stomping ground in La Salle this collegiate season after stints at University of the East and Centro Escolar University.
Worst off was the RFM Corporation-owned team, which after the 1995 season, never made it back to the Finals. It did take home four more third-place finishes before the franchise, renamed as Swift, was sold to Coca Cola at the conclusion of the 2001 season.
Although it failed to complete the grand slam, this valiant Sunkist crew needs to be remembered as one of the great teams of the yesteryears.
___
Spin fans unite at Spin Viber Community! Join the growing community now! Complete the experience by subscribing in the Spin Chatbot and download the Spin Game Sticker Pack.
PBA Updates