JIMMY Alapag did a lot of things so well during his Hall of Fame career in the PBA, but he was never known as a high-flyer.
You'd be surprised.
On Tuesday, one of the things Alapag unearthed while cleaning up in his Pasig City home during the coronavirus pandemic was a box containing 10 old VHS tapes of mostly his college games at Cal State San Bernardino.
One of those dusty VHS tapes turned out to be a gem. It contained the video of a 2004 PBA out-of-town game in Ormoc, Leyte between Talk 'N Text and FedEx, which was made memorable by his lone career dunk.
"I was cleaning up one area at home, trying to keep busy like everyone else during this pandemic. The last box I opened contained 10 old VHS tapes," Alapag tells SPIN.ph, recounting how he found a video of the dunk.
"I've been looking for it for like 15 years. It wasn't on YouTube and it wasn't on social media," he laughed.
ADVERTISEMENT - CONTINUE READING BELOW ↓
The clip showed Alapag, generously listed as 5-foot-9, play trailer as former TNT teammate Willie Miller took on two FedEx defenders in a fastbreak after a Mark Telan block on the other end.
When Miller missed badly, the then sophomore Alapag was there for a nasty two-handed putback.
The former Gilas Pilipinas skipper was so thrilled that he wasted no time having the clip converted into digital form before sharing it on his official social media pages.
Look:
"It was really cool," says Alapag, recounting that he never dunked in college and didn't develop a big vertical leap until he worked out with trainer/friend Curtis Dodds after his graduation, in preparation for the NBA Summer League.
"My son got a kick out of it," the former PBA MVP adds.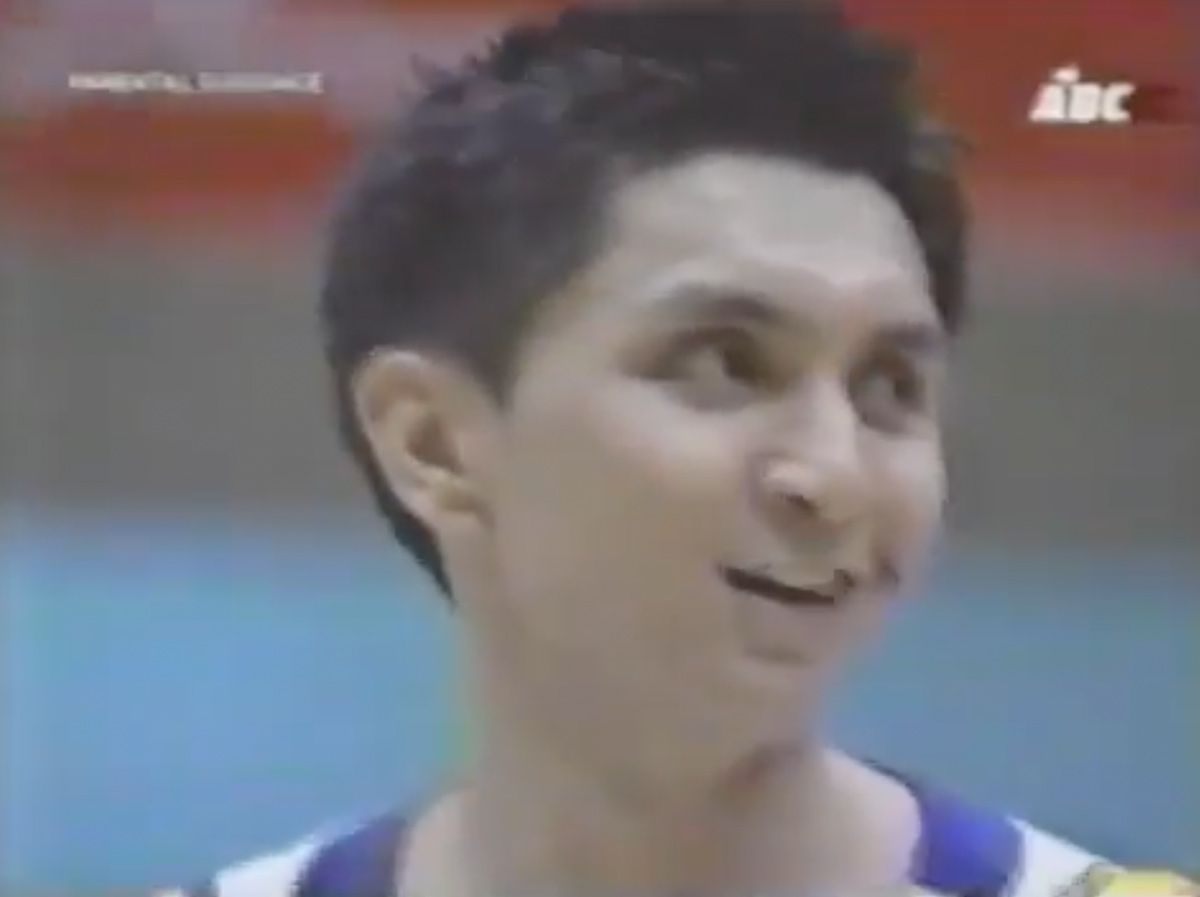 ADVERTISEMENT - CONTINUE READING BELOW ↓
Teased that the putback slam can give Gabe Norwood's dunk over Argentina's Luis Scola in the 2014 Fiba World Cup stiff competition in the Fiba Dunk of the Decade contest, Alapag let out a hearty laugh.
"Nope, I'm still voting for Gabe," he says.
Get more of the latest sports news & updates on SPIN.ph