VINCE St. Price on Sunday night made a sentimental return to the mic as the public address announcer for the 'Return of the Rivals' benefit game at the historic Smart Araneta Coliseum.
He hardly missed a beat.
One of the most recognizable voices in the airwaves as a veteran deejay and for 10 years regarded as the voice of the PBA games, St. Price said he was happy to be back 17 years after he last called a league match.
"Masaya ako," said St. Price in an interview with SPIN.ph on Thursday. "Medyo kinabahan ako ng konti. You have butterflies in your stomach. Once na nag-start ako, it's like riding a bicycle. Once you go into it, it comes back naturally."
That the Ginebra vs Purefoods, Alaska vs San Miguel legends games featured players who starred in the PBA during his time as PA announcer made the stint nostalgic.
"It brought back a lot of memories for me. Kilala ko 'yung mga players. It wasn't as hard as I thought it wold be," said St. Price (real name, Vincent De Guzman).
St. Price's gig in the 'Return of the Rivals' actually came by accident. The veteran deejay was in the country for a vacation when PBA coliseum announcer Noel Zarate invited him to do the second of the two benefit games.
Continue reading below ↓
Recommended Videos
"Si Noel Zarate was part of this Messenger group sa Facebook. Ngayon, they were planning a get-together so sinabi ko I'll be in Manila. Ten days ago, tinanong ako ni Noel kung puwede ko gawin 'yung legends game on the 17th. Tinignan ko kung tutugma schedule ko. Sabi ko, eksakto walang gagawin for that day.
"In fact, I just got back from Cebu that morning. I was in Cebu from the 14th to the morning of the 17th so nataon," said St. Price.
St. Price started the PBA job back in 1992 when Fred Uytengsu, the chairman of the league at that time, instituted several changes to make the coliseum experience more exciting for fans.
"Nung 1992, bago 'yung chairman ng board of govenors si Wilfred Uytengsu," said St. Price, who at that time was a radio DJ for 99.5 RT.
At that time, coliseum announcers called the game in a a very straightforward manner, such as "Foul, (surname of player)" or "(Surname of player), three points."
"[Wilfred Uytengsu] wanted to make changes to the league. One of the changes is the PA announcing style. Nag-hire siya ng entertainment group para maghanap ng announcer. Na-taon 'yung kinuha niya is headed by Gary Valenciano's wife Angeli Pangilinan-Valenciano.
"Wilfred asked her 'Do you know any announcer that could fit the role as a lively announcer?' At that time, I was doing the radio commercials for Gary. Ako agad naisip ni Angeli.
"Sabi ni Wilfred, 'Kilala ko 'yan, kalaro ko sa softball 'yan,' which is true. Sabi niya 'Tawagan mo na.' I didn't get the job right away. I did a presentation to the board. They liked it and the rest is history," said St. Price.
When he got the role, St. Price, who previously worked as a radio DJ for KY 91.5, and 101.1 Kiss FM before moving back to 99.5 RT in 1989, said he did research by watching how NBA coliseum announcers such as Ray Clay of the Chicago Bulls and Lawrence Tanter of the Los Angeles Lakers do it.
"I tried to mix it up. Kapag naka-shoot, talagang bigay na bigay 'yung sigaw ko. 'Yung mga violation naman, kailangan seryoso naman," said St. Price.
St. Price said it takes more than a good voice to do the PBA job well.
"If you look at it, parang madaling gawin. But actually, you have to have the knowledge of the game, you have to be able to bring the game, and you should also love the game. When you have all those elements together, mas madali na gawin," said St. Price.
The most memorable games St. Price did happened in 1997 and ended with former Gordon's Gin guard Bal David hoisting a buzzer-beater from halfcourt to beat San Miguel at the Cuneta Astrodome.
Watch:
"I remember this one game, this was the last few seconds, lamang ang kalaban ng Ginebra. Last two, three seconds, bola napunta kay Bal David halos nandoon na sa halfcourt, pasok, panalo Ginebra. Halos magiba ang Cuneta Astrodome," St. Price recalled.
"I think I said, 'Bal David from downtown for three!' Ang layo nga naman. Talagang Hail Mary 'yung bato niya. Talo na, nanalo pa. Sa dami ng games, that was the one that stands out the most," he added.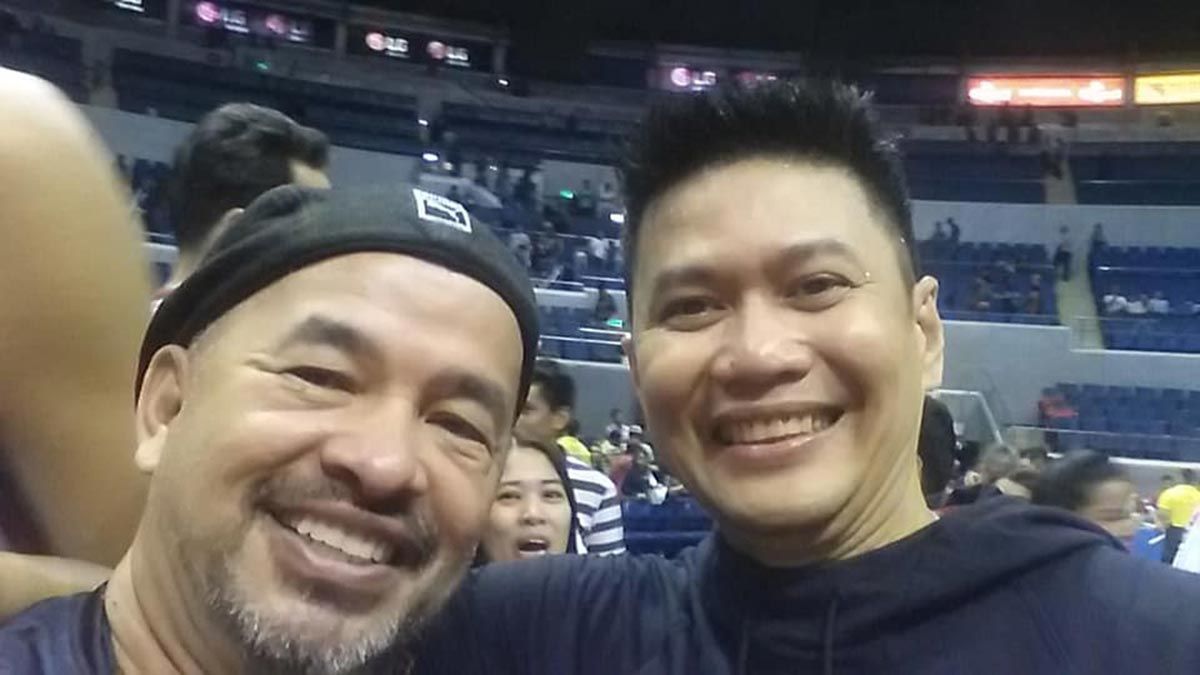 On his 20th year as a radio DJ and 10th in the PBA, St. Price decided to migrate to the United States in 2002. He now lives in San Francisco and works in the automotive industry, but regularly returns to Manila for visits.
To this day, St. Price is recognized as one of the persons instrumental to the popularity of the PBA during the 1990s. Aside from the PA announcing, he was also responsible for the in-game entertainment including the slingshot giveaways during breaks.
"It felt good to be part of the success of the PBA in the 1990s. We made innovations with in-venue entertainment which I was a part of. I was tasked to hire talents for halftime, dance groups for timeouts, and 'yung mga games and 'yung slingshot, ako rin ang nagdala nun.
"That was all part of the success of the league. Siyempre aside from games in Metro Manila, we made outreach programs. That was also part of the success of the PBA, which to this day is still being continued," said St. Price.
Given the chance, St. Price said he is open to doing PBA games again.
"I do plan to go back in a couple of years. Nakakapagod din buhay sa Amerika. Trabaho, kayod din araw-araw. I'm turning 56 this year. But if I come back here and they want me to do the games, I don't see any problem with that," he said.