BARANGAY Ginebra evened its PBA Governors' Cup semifinal series against NorthPort after a lopsided 113-88 victory in Game Two on Monday night at the Smart-Araneta Coliseum.
Stanley Pringle and LA Tenorio provided the spark for Ginebra's offense while the defense clamped down on import Michael Qualls to atone for a 34-point drubbing at the hands of the Batang Pier in Game One.
The best-of-five series is now level at one win apiece heading to Game Three on Wednesday night at the Smart-Araneta Coliseum.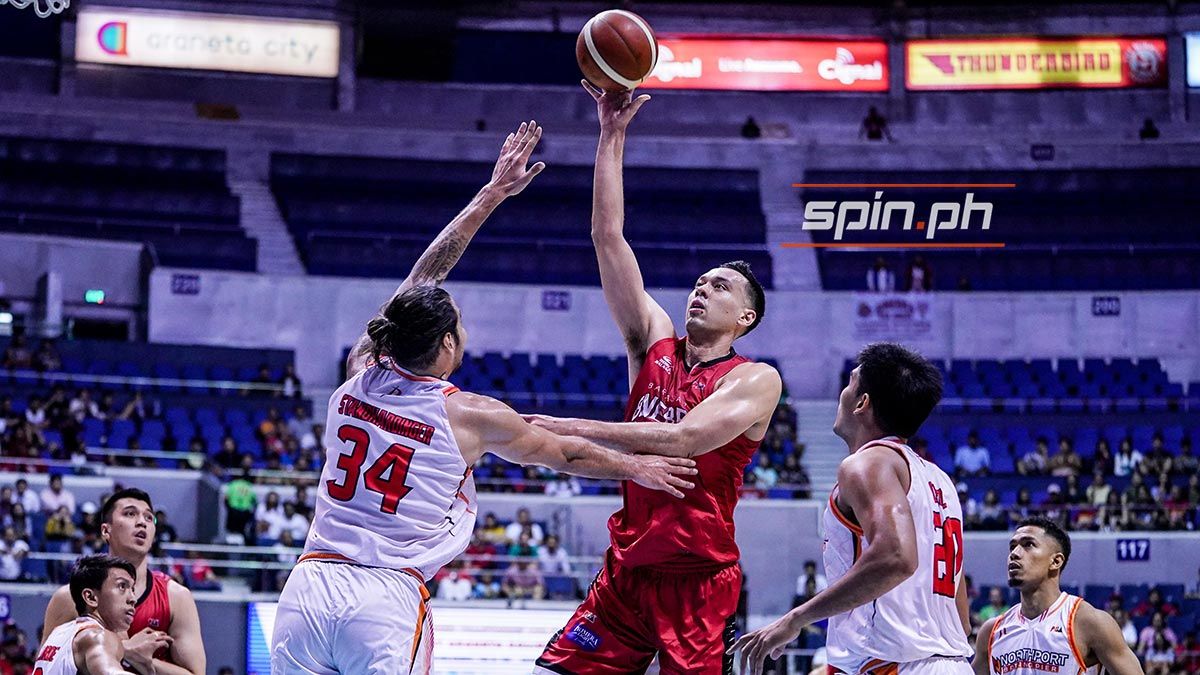 Pringle scored 23 points and converted two of the Kings' six threes in the first half, where they opened a 62-44 lead by halftime. Tenorio added 20 points after being held to three points in the series opener.
Qualls, meanwhile, scored 20 points - a far cry from his 38 in Game One. He didn't score until late in the second quarter when he converted a three.
"I thought we came out and played with a lot of playoff intensity this time," said Barangay Ginebra coach Tim Cone. "We just didn't have the playoff intensity in the first game, they had it, they were the hungrier team."
The Gin Kings ended the first quarter with a 13-2 salvo sparked by a Scottie Thompson three to end the period with a 31-18 lead.
Tenorio hit a three to start the second quarter as the assault continued for the Gin Kings. They eventually led, 54-25, on two free throws by Justin Brownlee and the gap was too much to overcome for the Batang Pier.
"I thought we came out and did a better job of understanding what we want to do and executing what we want to do," said Cone.
Greg Slaughter scored 16 points and grabbed nine rebounds while Brownlee added 15 points. Two more players scored in double figures for Ginebra with Thompson and Jeff Chan adding 13 and 12 respectively.
Sean Anthony had a double-double of 19 points and 11 rebounds, and Christian Standhardinger finished with 10 points for NorthPort.
The scores:
Barangay Ginebra 113 – Pringle 23, Tenorio 20, Slaughter 16, Brownlee 15, Thompson 13, Chan 12, J. Aguilar 6, Mariano 5, Dillinger 3, Sargent 0, Caperal 0, Teodoro 0, Dela Cruz 0.
NorthPort 88 – Qualls 20, Anthony 19, Standhardinger 10, Escoto 9, Cruz 8, Elorde 7, Taha 5, Lanete 5, King 3, Mercado 2, Ferrer 0.
Quarters: 31-18; 62-44; 94-70; 113-88.
Recommended Videos