UNLESS a miracle happens, the Maverick Ahanmisi sweepstake is on.
With negotiations for a new deal with Converge management still at an impasse, the veteran guard will have his previous one-year contract expiring with the FiberXers by Tuesday (June 6).
Unless a last-minute agreement is made, the former No. 3 overall pick becomes the first from the Class of 2015 to declare for unrestricted free agency.
That meant by Wednesday, the Fil-Nigerian guard will already have the freedom to choose the team he will play for minus restrictions from his mother ballclub.
The stage reached this point after both parties failed to agree on the worth and length of the contract during the negotiations.
As per SPIN.ph sources, the FiberXers offered a short-term deal while the Ahanmisi camp wanted a longer one.
Both parties haven't returned to the negotiating table until Monday, although a person knowledgeable about the talks disclosed Converge management already withdrew its earlier offer.
ADVERTISEMENT - CONTINUE READING BELOW ↓
He was a late signee last year as he came back from the US with Season 47 already a few days underway after both parties agree to a one-year contract.
During the course of the season, Ahanmisi emerged as one of the go-to-guys of the FiberXers, ending up as their leading local scorer in the season-ending Governors' Cup to emerge as the biggest name in the free agency market in this off-season.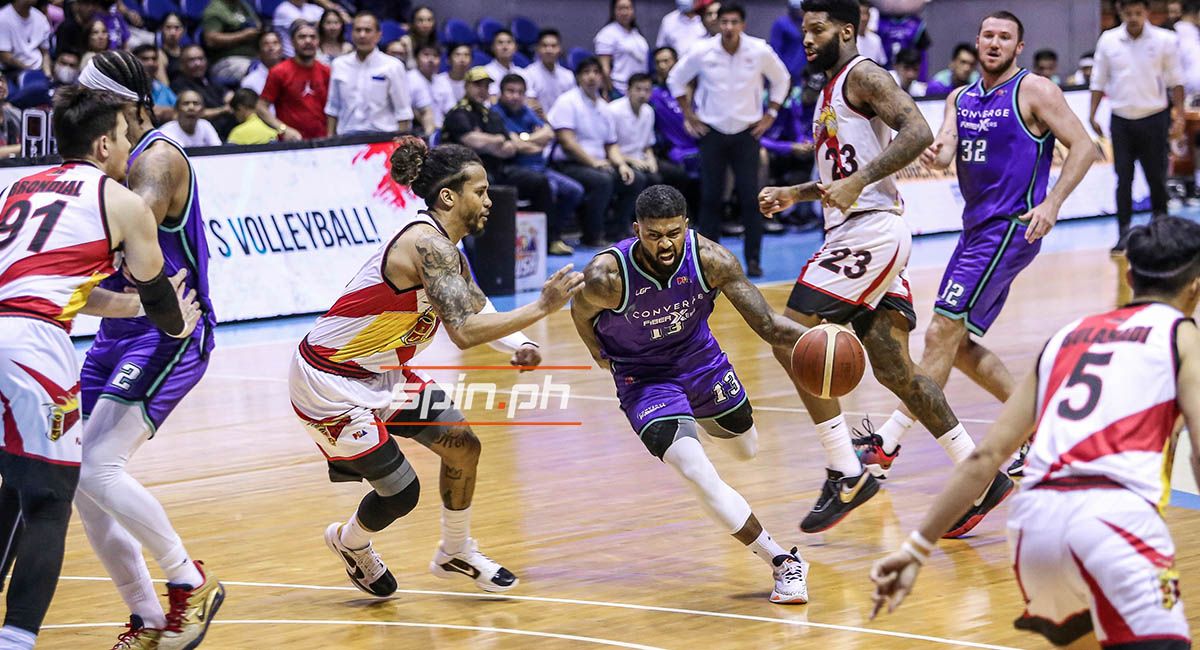 The SMC group appears to be the leading destination of the 31-year-old Ahanmisi, especially with younger brother Jerrick playing for Magnolia, where he just recently signed a two-year extension.
A lucrative offer to play overseas, specifically in a Middle East country, is also on the table for Ahanmisi, although the two-time All-Star wants to explore the opportunities open for him in the PBA as an incoming unrestricted free agent.
A long shot in the list is Ahanmisi's former team Rain or Shine where he could be reunited with coach Yeng Guiao, the man who picked him third overall in the draft eight years ago and with whom he won the first and only PBA championship of his career.
With the Elasto Painters, he could bring stability to the young backcourt of the team, especially with veterans and former teammates Gabe Norwood and Beau Belga already in their late 30s.
Again, there's little chance Ahanmisi will go back to his former team.
ADVERTISEMENT - CONTINUE READING BELOW ↓
Get more of the latest sports news & updates on SPIN.ph