ANTIPOLO - Gabe Norwood has seen his fair share of duels between his Rain or Shine and Magnolia through the years.
But a Game Seven between the two teams with James Yap playing for Rain or Shine and Paul Lee leading the way for the Purefoods franchise?
That ought to be nice to see.
"It should be interesting," Norwood said of face-off between the two PBA superstars anf former University of the East Warriors, who swapped places in October 2016 in what to this day is regarded as the biggest trade in pro league history.
There's a reason why people feel that way about the trade to this day. Both Yap and Lee are proven winners - Lee winning two championships with Rain or Shine and Yap seven in 10 finals appearances with Purefoods.
Both happen to play their best in the most crucial situations, which should make the Game Seven showdown on Sunday at the Mall of Asia Arena all the most fun to watch, according to Norwood.
"Both of those guys are known for their big games in big situations," the Fil-Am ROS defender said. "Hopefully, James has a little bit better of a game."
Lee had the upper hand scoring-wise in Game Six, pouring in 18 points against Yap's 16. But the latter had the last laugh when Rain or Shine forced the decider with the 91-81 conquest of Magnolia on Friday.
Continue reading below ↓
Recommended Videos
Norwood believes that the winner-take-all Game Seven is but fitting given how tightly contested the best-of-seven semifinals series has been between the Elasto Painters and the Hotshots in the 2019 PBA Philippine Cup.
"It's awesome. We're living up to expectations. It's two teams hungry to win and match up well with each other," he said. "We're just competing at a high level and I think this is what everybody wanted to see, a Game Seven, and this is what they get."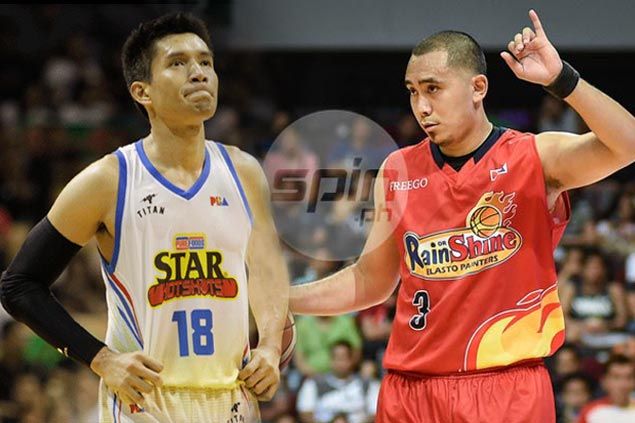 Lee has had far more success since the mega deal: The former Rookie of the Year awardee has been to the finals twice and won a maiden championship with Magnolia in last season's Governors Cup.
As for Rain or Shine, it hasn't been to the finals since winning its last championship with Yeng Guiao in the 2015 Commissioner's Cup - a year before Guiao left for NLEX and ROS pulled the trigger on the Yap-Lee deal.
That's far too long to be out of the finals for a proud independent franchise like Rain or Shine, said Norwood.
And the drought should end in due time with 'Big Game' James leading the way.
"I think we're hungry for it," Norwood said. "Game Seven is just coming down to putting the ball up and seeing who wants it more. Both teams will come out and fight hard so it should be fun."