ROMEO Travis said he understood why Magnolia and Rain or Shine struggled to make shots in their PBA Governors' Cup face-off at the Mall of Asia Arena on Friday night.
The Hotshots nipped the Elastopainters, 69-68, in a low-scoring game that saw Magnolia make only 32.6 percent of its shots from the field and Rain or Shine fare even worst at 31.6 percent.
How bad did both teams do?
Well, Magnolia led Rain or Shine, 11-6, after one quarter as the Elastopainters failed to make any of its 16 attempts from the field. The Hotshots didn't do much better, making just five out of their 23 attempts in the first period.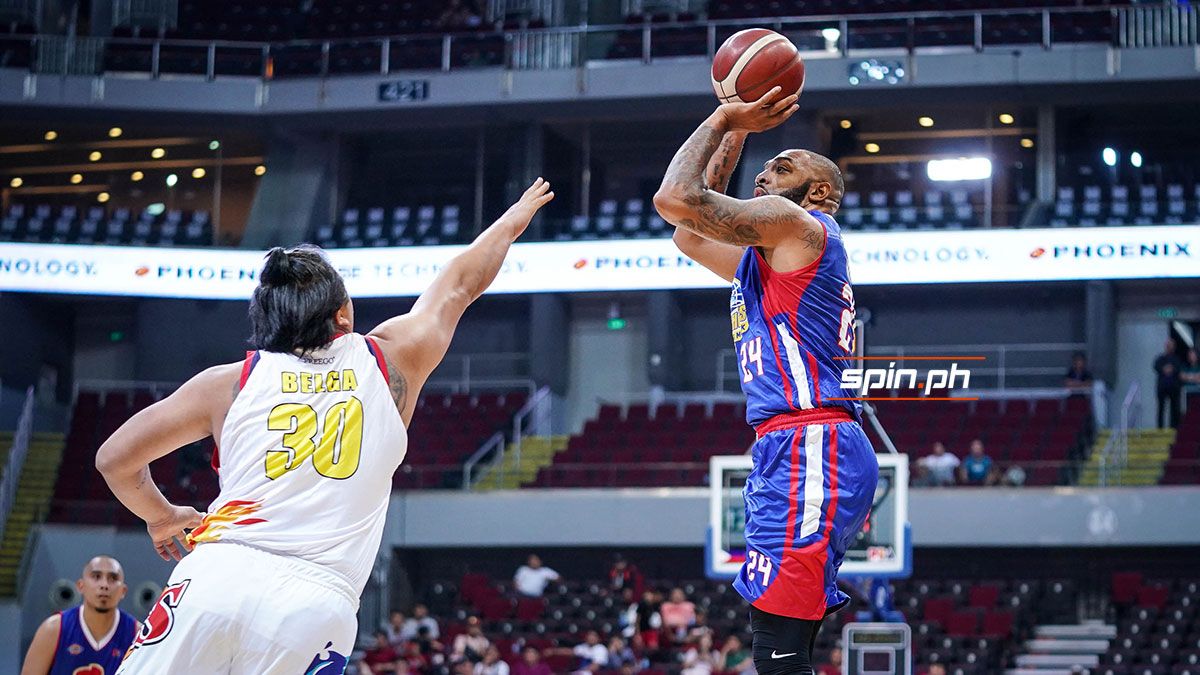 Travis was not spared from the struggles from the field in the first quarter despite his double-double effort on Friday as he shot just 2 of 7.
Aside from being a defensive game, the Magnolia import said the struggles can also be attributed to the players' unfamiliarity with the Mall of Asia Arena, a much-bigger venue than the Smart-Araneta Coliseum.
ADVERTISEMENT - CONTINUE READING BELOW ↓
"It's different playing in MOA," Travis said. "It's just that the arena is different from Araneta. It's different from everywhere else. The depth perception is different, the crowd is different, the seating is different, so it's going to take a while to get a rhythm here."
"I don't play here a lot. This is maybe my third game, fourth time here, playing here total. For me, personally, it was difficult for me to make shots here," said Travis.
Travis finally got his offensive rhythm as the match went along and finished with 26 points and 14 rebounds. He also made an impact on defense when he swiped the ball away from Rain or Shine import Kayel Locke, leading to one free throw by Mark Barroca to break a 68-68 deadlock with 58 seconds left.
"I'm just glad we were able to come out with a win. We played good defense all day today. We got a stop and we just defended when it counted. It's definitely a big character win for us and we just try to build some momentum during this conference," said Travis.
On his steal, Travis said: "We just played great team defense. Just try to play my role and bait him to a crossover. I just went for it. He got me a couple of times with the same move. I reached and got a piece of the ball and I dove for the ball, gave it to Mark, and he made one of two."
Travis said he expects Rain or Shine to be in the hunt for a playoff spot despite falling to 1-3.
"They are a great defensive team. All year long, they are going to be great. All-Filipino, they are in the semis I believe. Last conference, they were in the playoffs. They are going to be in the playoffs because they are a great defensive team," said Travis.