FOR a franchise to make a boxer as its first-ever pick in the PBA speaks volumes about the Kia ballclub's eye for talent.
Entering the PBA in 2014 as an expansion team, Kia got off to a controversial start when it selected Manny Pacquiao as its first choice in that year's rookie draft. And in its three-year stint so far, the franchise hasn't really been well known for spotting and keeping top players.
To be fair, LA Revilla has been with the ballclub since it started in the PBA and has since found his footing after a forgettable debut with GlobalPort the season before he went to Kia.
From averaging just 0.7 points in a three-game stint all season with the Batang Pier, Revilla has thrived as a starter for Kia, bumping up his career averages to 8.9 points, 3.9 assists, 3.7 rebounds and 1.2 steals in 26 minutes per game.
Sadly, the former La Salle standout has arguably been the lone bright spot in a franchise that has had some questionable player movements in its young history - the latest being the proposed trade of the No. 1 pick in the coming PBA draft to SMB for three rarely used relievers.
Continue reading below ↓
Recommended Videos
Winning just 28 of its 101 games in three seasons, Kia has found little success in the PBA, with only one playoff appearance in 2016 Governors' Cup. Much of this has to do with its lineup lacking in talent.
But then again, when Kia was good enough to contend for fourth spot in the last year's season-ending conference, the franchise went back to what it does best before the new season began.
That is, giving talent away.
Kia has found a new way to apply an old adage: If it's not broken, break it. Here's a list of serviceable to stellar talents the franchise has given away via trades or let go through free agency.
Notable mentions: Gary David (free agent), Jeric Teng (free agent), Rey Guevarra (free agent), Alex Nuyles (free agent), Kyle Pascual (trade), Reil Cervantes (trade)
SLIGHTLY SERVICEABLE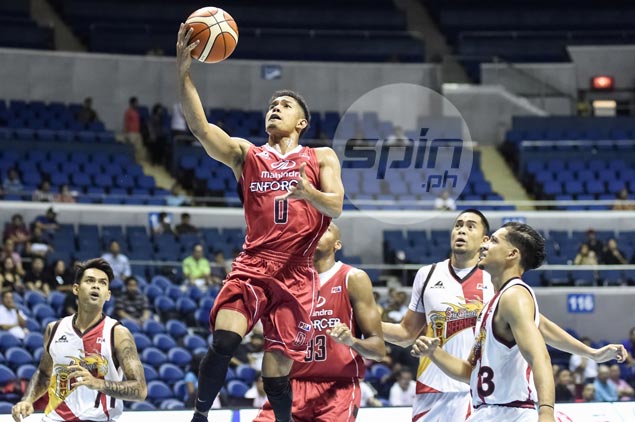 Paolo Taha (trade to Ginebra for Franklin Bonifacio, Denice Villamor, before 2016-2017 Philippine Cup)
2017 Governors' Cup stats: Eight games – 2.8 pts, 1.8 rebs in 6.8 mins
Taha was one of four players from the Mahindra core that got to the 2016 Governors Cup playoffs who found new homes shortly after that milestone. In Ginebra, Taha has barely cracked the Gin Kings rotation.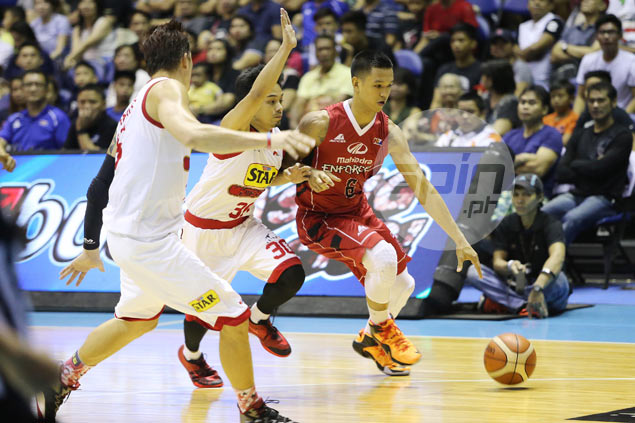 Karl Dehesa (trade to GlobalPort for Paolo Taha, Jonathan Uyloan, 2016 Commissioner's Cup)
2017 Governors' Cup stats: 11 games - 3.6 pts, 1.8 rebs, 1.1 asts in 12.9 mins
Dehesa stood out with Kia, enjoying 24 minutes of action each game as he proved a lethal three-point shooting threat. But he didn't find the same success at GlobalPort, which dropped him as a free agent before Phoenix picked him up for the 2017 Philippine Cup playoff push. With the Fuel Masters, Dehesa has only managed to play half of his playing time with Kia, and his outside shooting hasn't been as effective.
STILL SOLID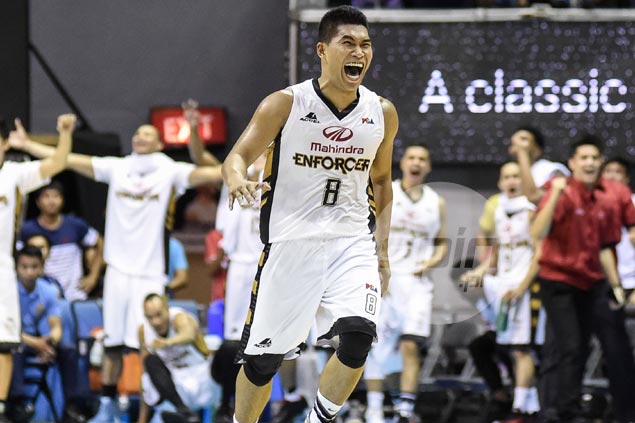 John Pinto (dropped to free agent list before 2016 Governors' Cup playoffs, picked up by Blackwater)
2017 Governors' Cup stats: Nine games – 4.8 pts, 2.2 asts, 1.8 rebs in 16.7 mins
Pinto was one of the solid contributors for Mahindra's one and only playoff run so far, but the sad part was, he was dropped just as the playoffs began. Fortunately for him, Blackwater picked him up quick and has been a key reserve in helping the Elite's resurgence in this year's season-ending tournament.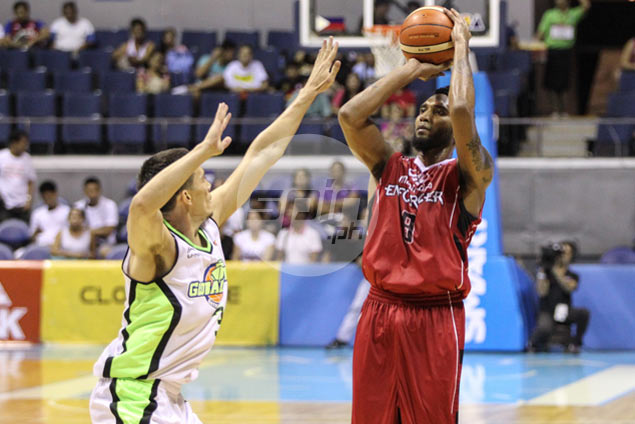 KG Canaleta (contract not renewed before 2016-2017 Philippine Cup, picked up by GlobalPort)
2017 Governors' Cup stats: 11 games – 5.6 pts, 1.5 triples, 2.7 rebs in 16.8 mins
Canaleta was thought to have found a home in Mahindra after helping the franchise to its first playoff appearance. But he was also among those let go following that feat, ending up with GlobalPort before the journeyman found himself in Blackwater to be a key contributor off the bench.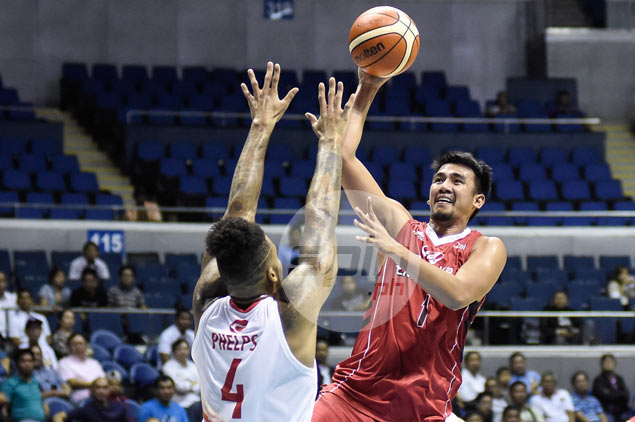 Aldrech Ramos (three-team trade with Star, SMB for Alex Mallari, Ryan Arana before 2016-2017 Philippine Cup)
2017 Governors' Cup stats: 11 games – 8.2 pts, 1.2 triples, 2.9 rebs in 13.6 mins
Ramos, the sweet-shooting big man, teamed up with Canaleta and Revilla to give the young Mahindra import James White ample scoring support to reach the 2016 Governors' Cup playoffs. However, he was also the first to go in a shocking trade after the playoff appearance. Ramos' stint with Star, however, has been inconsistent, despite being one of the first bigs off the bench.
KEY CONTRIBUTORS
Joseph Eriobu (trade to Phoenix for Prince Caperal, 2017 Commissioner's Cup)
2017 Governors' Cup stats: 11 games – 8.3 pts, 4.7 rebs in 18.7 mins
The Mapua standout was Kia's first-round pick last year but lasted only one conference with the squad. Eriobu, though, has played inspired basketball since the move to Phoenix, proving his worth as an all-around contributor for the Fuel Masters.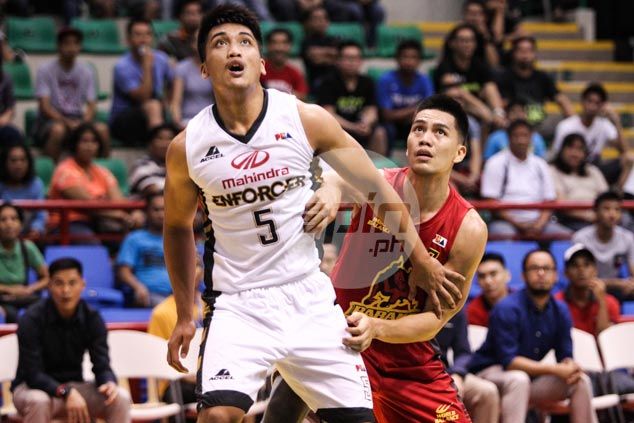 Bradwyn Guinto (trade to NLEX for Reden Celda, Jeckster Apinan, before 2016-2017 Philippine Cup)
2017 Governors' Cup stats: 11 games – 7.3 pts, 5.5 rebs in 21.7 mins
Guinto has been traded twice in his two-year PBA career so far, but he has managed to contribute wherever he played. With GlobalPort, he fills a need for interior toughness and rebounding in an undersized Batang Pier frontcourt.
TOTGAs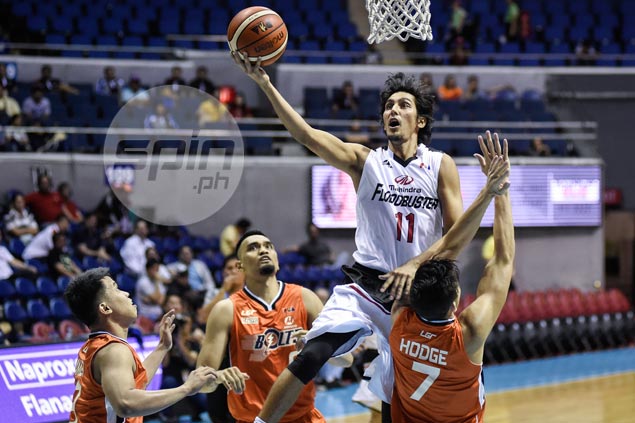 Alex Mallari (trade to NLEX with Kenneth Ighalo for Glen Khobuntin, Eric Camson, 2017 Commissioner's Cup)
2017 Governors' Cup stats: 11 games – 10 pts, 4.8 rebs, 3.5 ast in 24.3 mins
Mallari has always teased his potential in his limited role when he started with the Purefoods franchise, and he did show his worth in his first conference with Kia. The lefty guard averaged 17.8 points, 7.1 rebounds, 4.9 assists and 1.7 steals in the 2017 Philippine Cup. Things went downhill from there, as tension developed between him and coach Chris Gavina the next conference, boiling over in a trade that sent Mallari to NLEX. With the Road Warriors, Mallari has formed a lethal backcourt with Kevin Alas and Carlo Lastimosa to turn around what was a miserable season.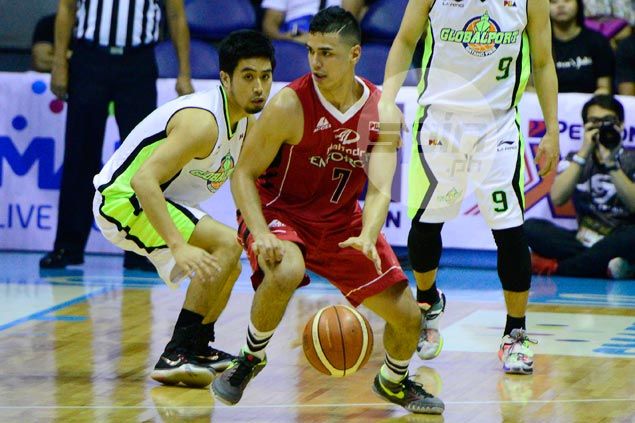 Mike DiGregorio (dropped to free agent list before 2017 Commissioner's Cup, picked up by Blackwater)
2017 Governors' Cup stats: 11 games – 14.8 pts (top local scorer), 2.5 triples, 3.3 rebs, 1.3 ast in 33 mins
After an impressive debut in the 2016 Philippine Cup, DiGregorio has seen his production dip to the point that Kia didn't offer him an extension when his contract expired just before the 2017 Commissioner's Cup. Blackwater immediately picked up the free agent, and the Elite found a gem in DiGregorio. The 6-foot-1 guard saw a big jump in playing time, taking over the starting shooting guard position, and in turn, led all the Elite locals in scoring even with the arrival of Allein Maliksi.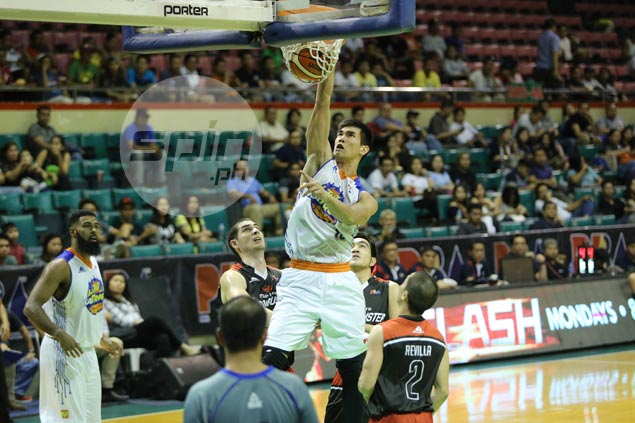 Troy Rosario (three-team trade with TNT, NLEX for Aldrech Ramos, KG Canaleta, Rob Reyes, before 2015-16 PH Cup)
2017 Governors' Cup stats: Nine elims games - 10.8 pts, 8.1 rebs, 1.1 asts in 28.3 mins
The biggest one that got away for Kia is one who never suited up for the Picanto. Owning the second overall pick in the 2015 PBA draft, Kia chose NU star Troy Rosario and sent the rights to TNT in a draft-day trade, which is even more head-scratching in hindsight since the franchise have already given away the players they got for this deal in Ramos and Canaleta. Therefore, Kia gave up a perennial All-Star for essentially nothing.