BLACKWATER and Converge are about to get back players who previously suited up for them.
The two teams began 2023 by entering in a trade deal that will have the Bossing reacquiring Mike DiGregorio, and Barkley Ebona going to the FiberXers to reunite with former mentor Danny Ildefonso.
Trade papers will be sent to the PBA on the first day of office for the year, according to SPIN.ph sources.
The 31-year-old DiGregorio played his best years with the Blackwater franchise, where he averaged 12.4 points on 39 percent shooting from three-point range during the 2017-18 season on the way to being named Most Improved Player.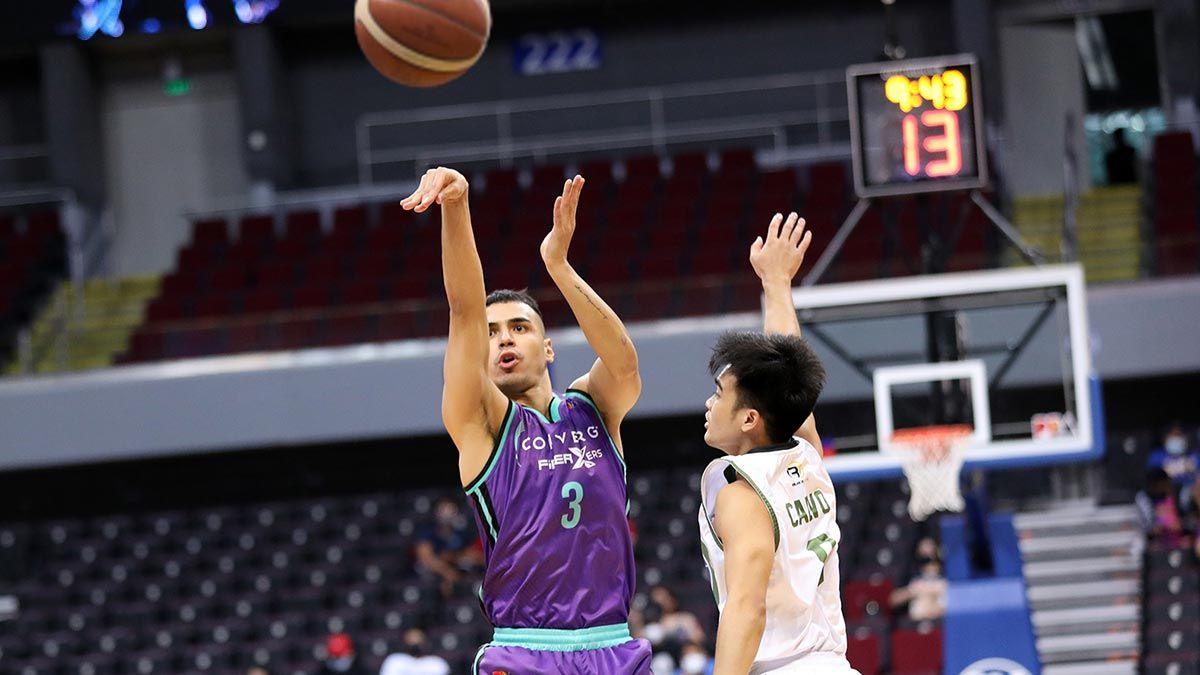 But in 2019, he was traded to TNT for Brian Heruela as then active consultant Mark Dickel had his eyes set on the shooting guard out of McKendree University.
His stint with the telecommunication franchise lasted for just a conference though, as he was shipped again at the start of the 45th season for Simon Enciso to Alaska, the same team which Converge would later acquire lock, stock, and barrel.
ADVERTISEMENT - CONTINUE READING BELOW ↓
Ebona meanwhile, was a first round pick of Alaska in the 2019 draft (no. 4 overall) and whose marked improvement playing under the boards was credited to the work and training he did under Ildefonso, then the Aces' big man coach under Jeff Cariaso.
The 6-foot-6 Far Eastern University product however, only played for a year and a half with the Aces, who would trade him to the Bossing along with JVee Casio for Mike Tolomia and a 2022 second round pick midway through the 46th season.