ABE (Abraham Columbus) King has built a reputation as one of the top defensive players ever in PBA history.
But many times in the past, the retired power forward proved, too, that his offensive arsenal was just as good.
Just like the one on the night of June 21, 1979.
The former San Beda Red Lion exploded for 60 big points exactly 41 years ago on this day in only his third year with a stacked Toyota squad during the PBA All-Filipino conference.
While the Tamaraws lost to rival Crispa Redmanizers, 172-142, the number ranked second-highest all-time individual scoring record back then among local players, topped only by the 64 points of 7-Up's Danny Florencio registered in 1977.
King shot 51 percent from the field - there was no three-point line during that time – scored 54 points from two-point baskets, and the rest from the free throw line. He made 39 of his points in the second half, the fifth most scored in a half by any Filipino player.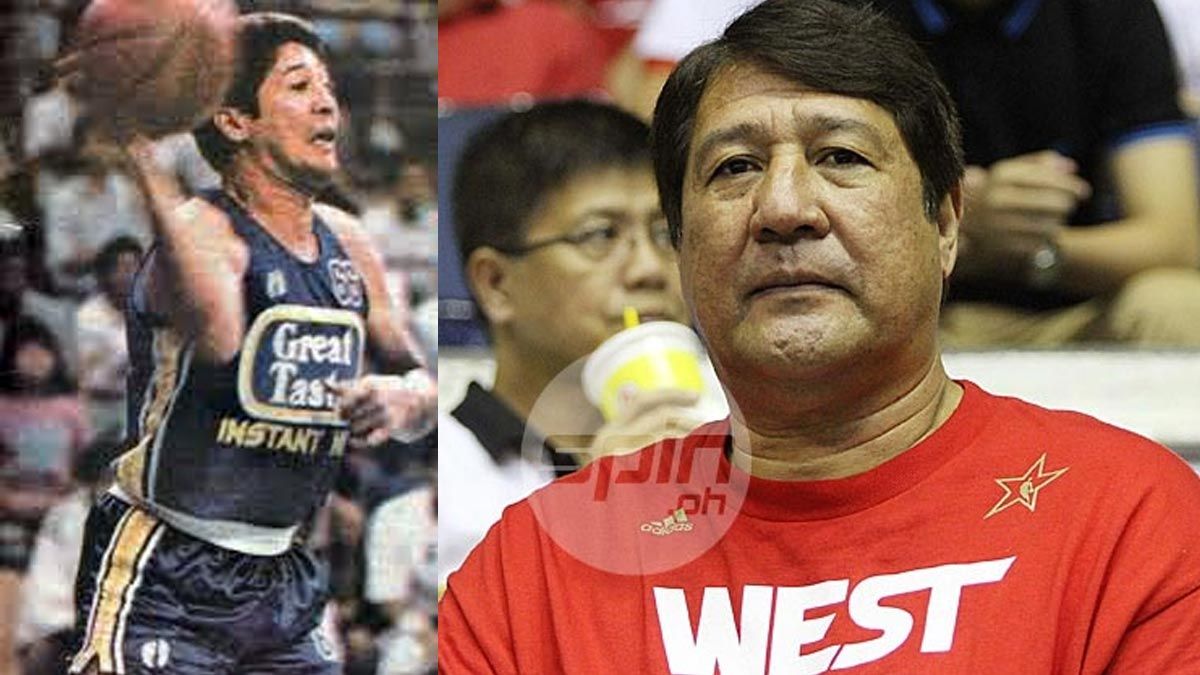 Continue reading below ↓
Recommended Videos
The exploit was quite a feat back then as imports were mostly the ones who ended up scoring in the 60s and above.
Not even King's contemporaries like Ramon Fernandez, Atoy Co, Robert Jaworski, Philip Cesar, Abet Guidaben, or dead-shot players like Lim Eng Beng, Ernesto Estrada, and Adriano Papa were able to score 60 or more points in their stellar careers.
King's record stood the test of time as it still ranks sixth in the highest individual scoring record among locals until now – tied with former Northern Consolidated Corp (NCC). standout and current San Antonio Spurs assistant coach Arthur Engelland – just behind Allan Caidic (79 pts), Bong Alvarez (71), Caidic (68), Florencio (64), and William 'Bogs' Adornado (64).
The 'King Bedan' ended his 18-year career with a total of 7,851 points for No. 32 on the all-time list.
Not bad someone who was known more for his defense. King, 62 and now US-based, was known as tough defender who broke his nose four times while matching up either with the import and other top players of the opposing side.
His forte was rebounding and his ferocity off the glass earned him the nickname 'Chairman of the Board.' King wound up among the Top 10 in all-time total rebounds (No. 8 with 5,222), most defensive rebounds (No. 10, 3,280), and most offensive rebounds (No. 7, 1942) despite only standing at 6-foot-3.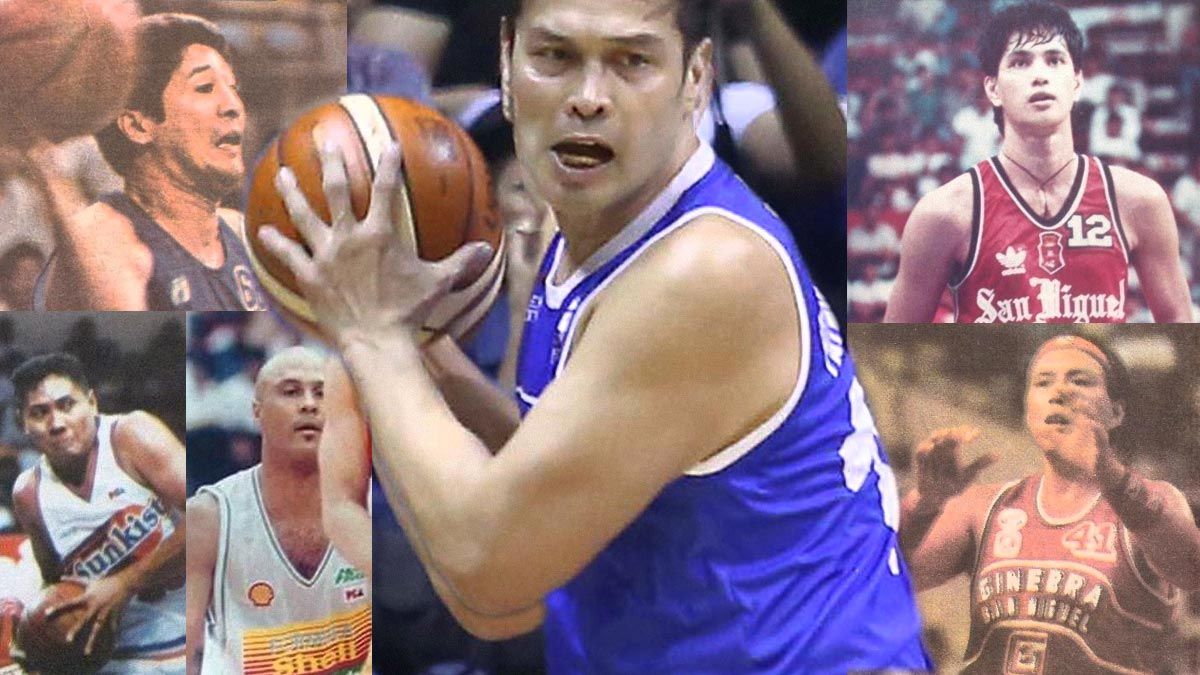 The PBA didn't name an All-Defensive Team until the 1985 season, or eight years after King was signed by Toyota in 1977 from its team in the defunct Manila Industrial Commercial Athletic Association (MICAA) where he steered Crown Motors to the 1976 championship. But he did make the league's first All-Defensive unit, a feat he would replicate two more times.
King, who heads the PBA Legends Foundation USA, went on to win a total of 13 championships - including seven with Toyota – the last two coming with Purefoods as back-up to star players Alvin Patrimonio and Jerry Codinera.
Olsen Racela, current Barangay Ginebra deputy, vividly remembers having King as teammate in his rookie year back in 1993. It was such as big deal for him, since he admitted being an avid Toyota fan growing up.
The former Ateneo standout considered his first personal meeting with King as one of his memorable PBA moments.
Racela, 49, attended his first practice session with Purefoods as the team's second round pick, and who would he encounter first at the Reyes gym lounge when he entered the practice facility?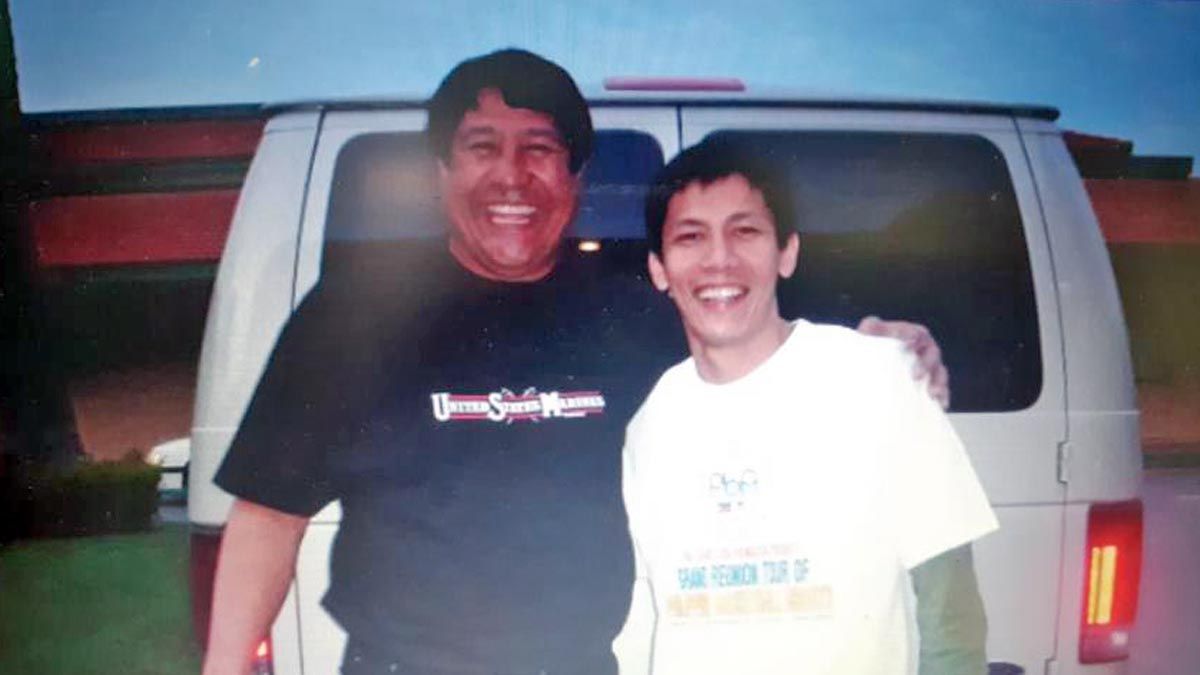 "Ang unang nakita ko si Abe King. Toyota fan ako e, kaya (na) star-struck ako," he recalled. "Hindi ko alam kung ano ang sasabihin ko sa kanya, kung Tito, Kuya, or Sir."
The entire Purefoods team would eventually refer to King as 'Kuya Abe,' someone who helped guide the Hotdogs as a senior player in his two-season stint with the franchise.
"Yun ang PBA moment ko na naging teammate ko yung isang tao na pinapanood ko growing up."
It's been 26 years since King retired, but his scoring exploit in 1979 remains up there among the most memorable in PBA history.