TNT earned its way to keeping its unbeaten slate after winning over NorthPort, 103-100, on Wednesday in the PBA Governors' Cup at the Cuneta Astrodome.
Troy Rosario drilled a corner three from right with 1:06 left in the fourth to regain the lead, 101-100, and the KaTropa were able to maintain that gap to claim the victory.
The KaTropa stayed unbeaten in five games, but had to earn the victory after losing their lead that reached as high as 13 points.
KJ McDaniels had 30 points and 18 rebounds in another stellar performance by the TNT import. But it was Rosario who played the hero's role in sending NorthPort to its fourth consecutive loss to drop to 1-4.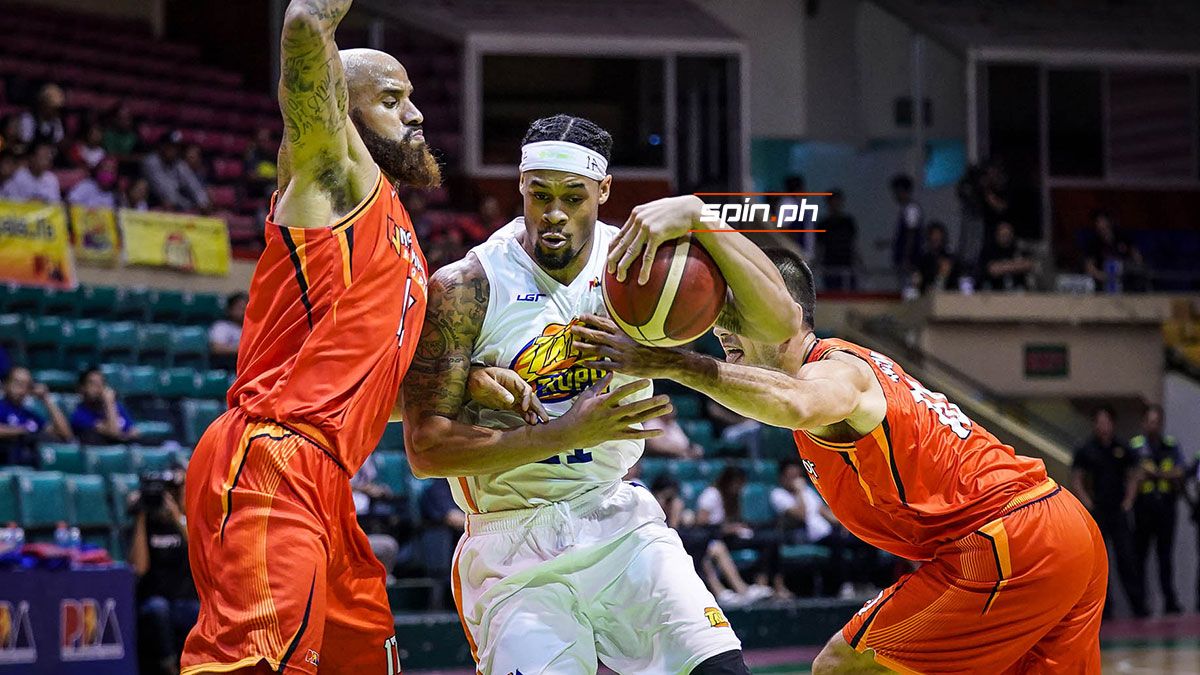 Continue reading below ↓
Recommended Videos
Rosario ended up with 22 points, but his shot that turned out to be the game-winner came off an offensive rebound, and he stepped back for that three to give his team the lead.
Rosario also hit two free throws with two seconds left to increase the lead to three. Sean Anthony missed a triple at the buzzer in NorthPort's final possession.
"Another tough game for us," said TNT coach Bong Ravena after his team won over Columbian by just five points last Saturday. "NorthPort gave us a really tough game. A little improvement on our defense especially on the later part of the game, we made stops. We really have to continue working hard especially on defense.
The Batang Pier failed to protect an 84-77 lead as Rosario clustered six straight points to cut the deficit to one point to set up the thrilling finish.
Jayson Castro's jumper gave TNT a 98-97 lead, but Kevin Ferrer answered with a triple to regain the advantage for NorthPort, 100-98, with 1:30 left in the fourth.
The loss spoiled Garvo Lanete's best game as a Batang Pier after he finished with 23 points. Mychal Ammons had 14 points and 13 rebounds, but his putback attempt in the dying seconds was swiped by Ryan Reyes.
The scores:
TNT 103 – McDaniels 30, Rosario 22, Pogoy 17, Trollano 10, Castro 10, Reyes 6, Heruela 2, Carey 2, Magat 2, Vosotros 0.
NorthPort 100 – Lanete 23, Ammons 14, Bolick 12, Ferrer 11, Taha 10, Anthony 8, Mercado 6, Tautuaa 4, Cruz 4, King 3, Escoto 3, Elorde 2.
Quarters: 24-18; 46-38; 65-70; 103-100.