THE TnT Katropa management is giving former PBA MVP Kelly Williams the chance to explain his actions after leaving the team in the middle of its training without notice and later announcing his retirement.
Team manager Gabby Cui said the franchise is awaiting word from the 38-year-old Fil-Am, who hasn't communicated with the franchise since bolting the Katropa bubble workout at the Inspire Sports Academy in Calamba, Laguna last Sept. 2.
Five days later, the veteran forward posted on his social media platform about his decision to finally call it a career to the surprise of management.
"Kelly Williams left our training camp without any notice or explanation until now," said Cui on Thursday. "He has not reached out to us ever since. We learned about his decision to retire via social media."
While Williams officially declared himself retired, TnT considers him an AWOL (Absence Without Official Leave).
"We are currently waiting for his notice to explain regarding his actions on going AWOL," added Cui.
Williams was able to go back to Manila as each player brought their vehicles with them.
The Katropa just wrapped up their two-week bubble in Laguna on Wednesday.
In an interview with The Ultimate Fan Hub podcast a day after his retirement, Williams didn't exactly mention the main reason he decided to hang up his playing jersey despite admitting, "I could still play for the next four or five years strong."
Continue reading below ↓
Recommended Videos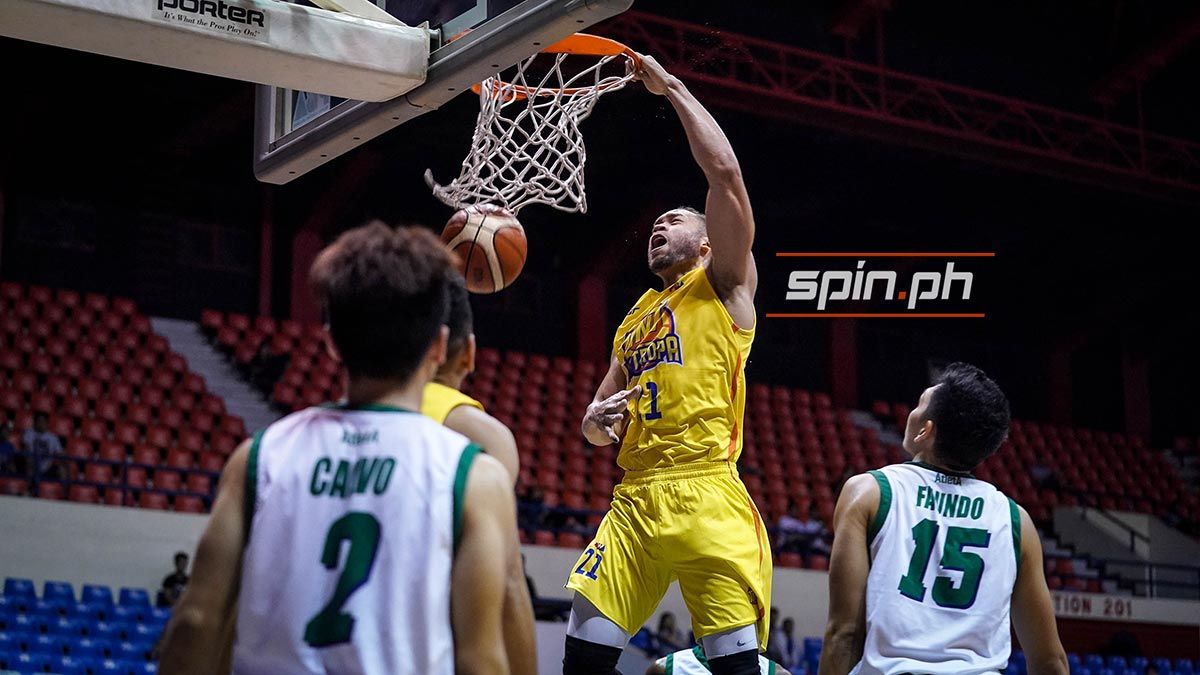 Somehow, he dropped a cryptic hint about what made him arrive at his decision.
"But sometimes, some things are out of your control, and there's a lot of things and intricacies within the business that sometimes you just got to deal with the best way you can. So I think that weighed a lot on my decision," said Williams.
He also stressed neither COVID-19 pandemic nor health issue had anything to do with the move.
"The pandemic has nothing to do with my decision. People who are close to me know that I've been up and down about retiring and playing. It kind of been that way the last few years for me," he said.
He also disregarded a past health issue after being diagnosed with a rare blood disorder in 2009 which abruptly stalled his playing career.
"My (blood) levels are normal. I'm not living on any medication. I don't consider my condition anymore. I don't think of the past," said the product of Oakland University. "The only time I bring up ITP (Idiopathic Thrombocytopenic Purpura) or blood platelets is when I'm having a talk and trying to educate people about it and give them background of my story.
"So it had zero impact on my health. My health had nothing to do with my decision to retire," he added. "It was more of a business plus life realization that the decision was made for me."
Williams added he'll likely go into detail in the next book he'll be writing.
Whatever it is, Cui said Williams, one of 40 Greatest Players in PBA history, should have directly talked to management or any member of the coaching staff.
"The professional thing for him to do is to talk to coaches and management before leaving like that," said the TnT executive. "We are all there in the bubble.
"We are always open to talk to him personally. But what he did was just leave, without any notice to coaches and management."
Williams' contract with the team has been extended until the final day of Dec. 2020.
"We hope he can give us an explanation," said Cui.