CHICAGO - Toting really good imports, some with legit NBA legit credentials, five teams have emerged as title contenders in this ongoing Governor's Cup conference.
But for TNT head coach Jojo Lastimosa, Justin Brownlee of powerhouse Ginebra remains as the "yardstick" with which success will ultimately be measured.
Which is largely the reason why the Tropang Giga - tied atop the leaderboard alongside Converge and San Miguel on 5-1 records - decided to sideline Jalen Hudson in favor of Rondae Hollis-Jeferson.'
A dynamic scorer, Hudson was averaging 33.8 points, 9.3 rebounds and 4.1 assists per while shooting 51 percent from the field and 41 percent from 3 in six games.
But Jefferson's ability to "cover more ground" as a 6-foot-6, 217-pound big with a 7-foot-2 wingspan seduced TNT into making a switch.
But why just now and why not acquire Rondae before the conference started?
ADVERTISEMENT - CONTINUE READING BELOW ↓
"He just got released, and at the start of last season, we really wanted a big. But it's hard to get a big that's 6-foot-6 or shorter," Jolas told me over the phone.
The hope is for Hollis-Jefferson to assert himself in the paint and unleash TNT's pack of lethal wings that include the dangerous 1-2 punch of Mikey Williams and Roger Pogoy.
Even after being blown out of the Mall of Asia by Magnolia last Sunday, 118-88, the banged up 3-1 Gin Kings are viewed as the team to beat given their depth in all positions.
And when you consider Brownlee's proven worth plus the genius of Tim Cone, it's hard to imagine Ginebra not among the Top 2 left standing when the Finals comes around.
TNT recognizes that and has taken the necessary steps to stand on firmer competitive ground against a longtime nemesis.
Will this be enough?
SMOLDERING HOT HESTER
Flirting with early elimination after an uncommon 0-3 start, Magnolia has suddenly strung together two wins to stay in contention.
Two words are largely responsible for the abrupt change.
Antonio Hester.
In leading the Hotshots' turnaround, Hester has gathered a combined 56 points, 30 rebounds and 15 assists in wins over Phoenix and Ginebra.
"He is a keeper," coach Chito Victolero told me of his new import who replaced the underwhelming Eric McCree.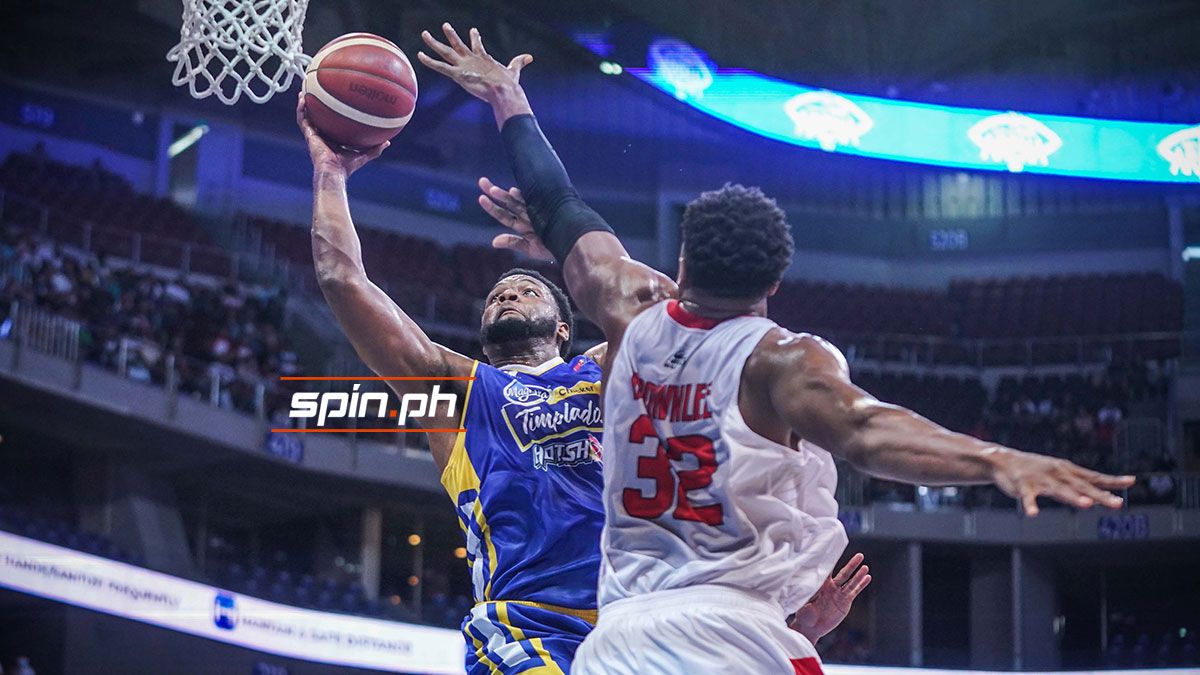 ADVERTISEMENT - CONTINUE READING BELOW ↓
"Hester is a game-changer. He opens up opportunities for other players, lalo na 'yung guards namin. Kung mapansin mo sir ang ganda ng ball movement namin the last two games," Victolero said while emphasizing that Magnolia is averaging 28 assists per game since Hester's arrival.
"His presence on the defensive end creates positive results as we continue to consistently execute our system where ball pressure, rebounding and help defense are important," Victolero added.
Besides his on-court tangibles, Hester is apparently an ace off the court as well.
"Very unselfish player. Very humble. Everybody loves him."
Hard to argue with the results.
Looks like Magnolia found its gem.
NO 'RIGHTS' TO PLAY.
Former NBA player Shabazz Muhammad would love to play in the PBA this conference where several teams were eyeing his services.
But he is forced to stay on the sidelines.
"San Miguel won't release my rights," he told me via text message last Saturday.
ADVERTISEMENT - CONTINUE READING BELOW ↓
Too bad. He would have added more spice to the Governor's Cup.
Get more of the latest sports news & updates on SPIN.ph