FIL-AM guard Jared Dillinger is finally set for a return after a five-month injuy layoff, a development that augurs well for the rejuvenated Meralco Bolts in the PBA Governors' Cup.
Dillinger was acquired by the Bolts from sister team Talk 'N Text in a three-team trade also involving Barako Bull last June but has yet to suit up for the team owing to a pelvic injury suffered in a car accident last April.
[For full story, see Dillinger to undergo surgery, out for season)
No less than Meralco coach Ryan Gregorio confirmed the return of Dillinger, who is scheduled to board his plane to Manila from California on Thursday.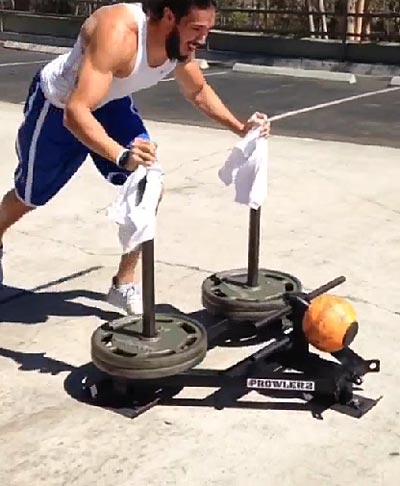 "I received a text from Jared, he'll be ready to fly in on the 19th," bared Gregorio. "He told me that as soon as he hops out of the plane he is ready to go."
"I am hoping he is in tip-top shape which I am certain of because of his attitude in this game … he does not go out of shape," added the youthful mentor.
Dillinger confirmed his arrival in an overseas conversation with Spin.ph.
"Yeah, I am leaving here on Thursday. I feel good! I don't know what management has planned for me but my intention is to play and help the team as soon as I arrive," Dillinger said from California.
Spin.ph has also seen some videos and pictures of the 6-5 wingman doing some plyometrics routine and other conditioning regimen during his rehabilitation.
"(During my recovery) I worked mainly on my legs and core in functional type workouts," he added while trying to divert attention from his vastly developed biceps, saying, "I didn't want to get too big lifting weights."
The former University of Hawaii Air Force Academy stalwart expressed his eagerness to don the orange and white jersey of the bolts.
""I'm really excited to become part of the team," he said. "They are playing well. I have been keeping up with (team manager) Butch (Antonio) and coach Ryan. We are all excited!
"I am focused. I am hungry. Mike (Cortez) and Chris Ross have been texting me to hurry up (laughed)," he added. "I am excited to see all the guys! I'm just not that excited for the long 16-hour plane ride (laughed)."
Dillinger hopes to regain his old deadly form in no time while sporting a new bearded look.
"I started growing (this beard) before the birth of my daughter (Haven Sovereign, now three months old). At this point I want to keep it (beard), I like it now," bared the new dad.
The second pick overall of the 2008 rookie draft also hopes his former team can bounce back from its current slump.
"TNT is resilient. They can overcome this challenge. They have one of the best coaches in the league. The guys over there are a special bunch," he added.
For video of Dillinger's training, click here.
As for his take on his new team, which currently totes a 5-3 record, Dillinger is full of optimism.
"We got a good group of guys that play with a chip on their shoulder with something to prove," he said. "I could tell they are hungry."
Gregorio is confident that Dillinger can make an immediate impact for the Bolts.
"Of course, it's not gonna be easy because we're talking about game shape not just physical shape," he said. "There's zero pain now. Hopefully he gets the necessary playing time he deserves."