NOT a lot of people can still recall it, but there was a time that Tim Cone was actually banned from the PBA.
"I was actually banned from the PBA for one conference," he reminisced in his colorful Coaches Unfiltered guesting on Thursday. "Through 1990, we had the big BCAP case which went all the way to the Supreme Court. That's what they've been using for other foreign coaches who came in, but it started with me."
Cone was the subject of a landmark case filed by the Basketball Coaches Association of the Philippines (BCAP) after he was hired as the Alaska head coach in 1989.
The BCAP filed a case that questioned the Department of Labor and Employment's issuance of an alien employment permit to Cone in February 1990.
The group cited Article 40 of the Labor Code which only allows the hiring of a foreigner after "a determination of the non-availability of a person in the Philippines who is competent, able and willing at the time of application to perform the services for which the alien is desired."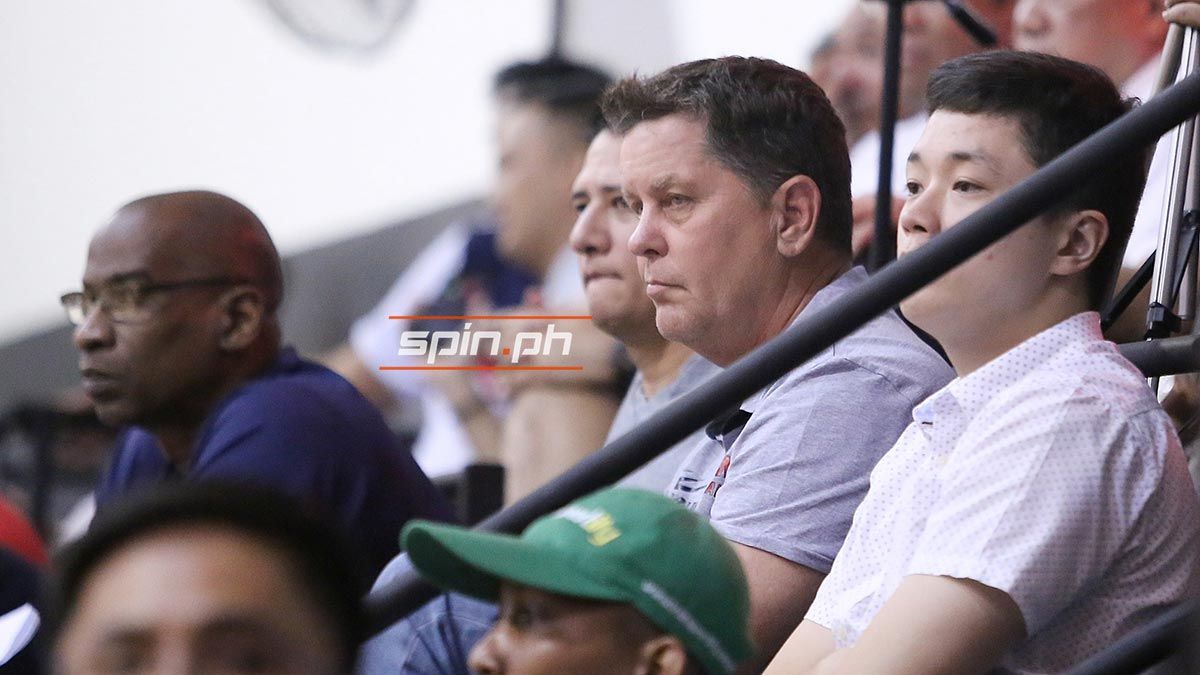 Continue reading below ↓
Recommended Videos
General Milling Corporation, then the parent company of Alaska, came to Cone's defense and filed a motion for reconsideration and two more supplemental motions, but those were later denied.
The Supreme Court eventually sided with BCAP in April 1991.
It was a tough predicament for the young Cone, an American who basically grew up in Baler, Quezon and lived in the country almost his entire life.
"Even though I grew up here and learned basketball here, still there was the fact that I was an American," he said.
Cone, then only 33 years old, had to abdicate his spot and allow his assistant Chot Reyes, who was only 27 at that time, to take the reins for the Milkmen in the 1991 All-Filipino Conference.
"Chot Reyes took over for a conference while I sat from the stands the whole time. I don't know if everybody remembers that, but Chot was my assistant back then. And talk about youth, he was coaching that team and he was much younger than me. He was the youngest guy in the whole organization and he was coaching that team," he said.
With Reyes calling the shots, Alaska finished in fifth place in the eliminations with its 6-5 record to advance to the semifinals and even snared third place after besting San Miguel in a best-of-three series.
It wasn't long before Cone was back in the saddle as he gained permanent resident status after marrying his Filipina girlfriend Cristina Viaplana, who was the daughter of former La Salle coach Carlos and sister to player Eddie.
In a previous interview, though, Cone reiterated that the marriage wasn't just because of his job and even said that they even pushed back their wedding from May to August.
"The court decision came down in April and Cristina and I were set to be married in May. We decided to postpone our wedding to August so it wouldn't seem like I got married to resume coaching in the PBA. Cristina and I had been dating seven years before we were married," he told Quinito Henson of the Philippine Star back in 2017.
Cone also came back to Alaska with a bang, guiding the Milkmen to their first PBA title in the 1991 Third Conference behind import Sean Chambers and locals Bong Alvarez, Jojo Lastimosa, Frankie Lim, Eugene Quilban, and Biboy Ravanes.
The championship turned out to be the first of many as he soon cemented himself as the winningest mentor in league history, owning 22 PBA crowns across three franchises, as well as two grand slams under his belt.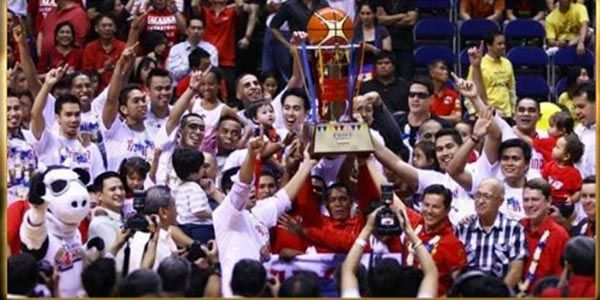 That year, however, was a roller-coaster ride for Cone, to say the least.
Lucky for him, Alaska team owner Wilfred Steven Uytengsu, who he considered a mentor, stood by him every step of the way.
"Fred Uytengsu was my mentor. He taught me so much about the idea of discipline and work ethic. I had some really down times, I had some real controversial times, the BCAP was something he could just let go of me and say, 'Never mind. I don't wanna battle this,'" Cone said.
"But he battled it all the way to the Supreme Court and so he wasn't just a great mentor but a great friend as well."