TIM Cone steers his teams to championships on the court. He drives a sleek midsize SUV off it.
The PBA's most successful coach is now a car endorser, becoming the face of the top-selling 2017 Mitsubishi Montero Sport GT.
Cone, who won his 20th title after leading Ginebra to back-to-back Governors' Cup titles, appears in TV commercials where he drives a black version of the latest model of the Japanese carmaker's midsize SUV.
"I'm honored they chose me," the two-time grand slam coach told SPIN.ph. "I don't think of myself as an attention-grabber. It's kind of a little bit hard for me to see it."
Mitsubishi does see it, so much so that they even put Cone up in a couple of billboards to promote the car.
"It's dyahe," Cone said with a smile when asked how he feels seeing his face up those giant billboards. "I'm kind of embarrassed about it, but what can I say?"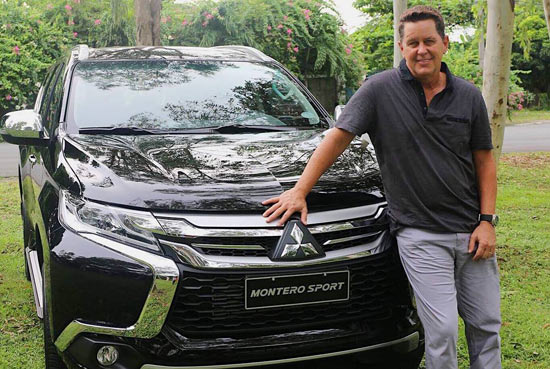 "The first time I heard of it, a friend of mine texted me and said, 'You have a billboard.' And I was like, 'Really?' I didn't even know," he added. "I didn't know they were going to do billboards. They didn't put it in the contract."
What he's not shy about is the way the newest Montero drives to his standards.
"It drives well," Cone said. "It's quite beautiful. It's the same one in the commercial."