THE 25th anniversary of his first-ever PBA championship - one that became the foundation for the most accomplished coaching career in league history - came and went without Tim Cone noticing.
"Wow, 25 years. It seems like it's gone so fast," said Cone when SPIN.ph told him about the silver anniversary of his first championship. "I don't know what to say. I've been around for so long. I didn't get my first championship until I was two years in the league."
He may have forgotten about the date, but Cone vividly remembers the details.
Back then, a young Cone, still new to the triangle offense but already wearing his signature long sleeve polo with matching necktie, steered the Alaska franchise to its very first league title in the 1991 Third Conference against the team which, ironically, he's now handling - Ginebra.
Jojo Lastimosa, Bong Alvarez, and import Sean Chambers were the top guns of an Alaska team which overcame a scrappy Ginebra side whose popularity was at its peak behind charismatic leader Robert Jaworski and reinforced by a talented import in former NBA player Wes Matthews.
The Milk Kings won the best-of-five series, 3-1, a day after Cone turned 34 years old.
Now 59, Cone went on to win 13 titles with Alaska and later, added five more when he moved over to Purefoods following an end to his 22-year partnership with the Uytengsu-owned franchise. Just two months ago, he clinched his 19th championship in the league – the most by any PBA coach - by guiding Barangay Ginebra to the Governors Cup title.
In all, the Oregon native had been to the finals 30 times and distinguished himself as the only coach in league history to win grand slams with different teams in Alaska (1996) and Purefoods (2014).
He has also long surpassed the late great Virgilio 'Baby' Dalupan as the most successful mentor of all time.
While he's been very grateful for the success he has had as coach the past 27 years, Cone said he doesn't usually look back at past achievements.
"I'm really a guy who tries to move forward and look forward. I don't try to look back. I think that's one of the secrets of my success," he said.
On persistent prodding though, Cone, for once, went a bit nostalgic and tried his darn best to name the five most memorable championships of his coaching career.
Below are Cone's choices and a bit of his memories about the historic moment.
1. 1991 Third Conference – Alaska vs. Ginebra (3-1)
Cone: "Twenty five years is a long time but that championship still such had an impact on me because it's the first. It's still very fresh in my mind. I can remember details about that. I can't remember details about my third or fourth championship, but I can remember details about that first one."
2. 1996 Commissioner's Cup – Alaska vs. Formula Shell (4-3)
Cone: "There was that championship against Shell in the grand slam year of 1996 in the middle conference. It always keeps coming back on my mind. That was such a tough one to win against Chito Narvasa (back then the coach of the Turbochargers). That one I really remember well."
3. 2014 Governors Cup – San Mig vs. Rain or Shine (3-2)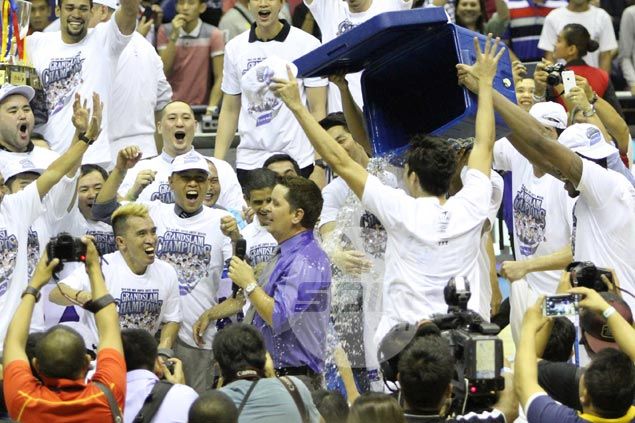 Cone: "The Purefoods championship against Rain or Shine to win the grand slam. They (Elasto Painters) missed two three-point shots (Paul Lee and Jeff Chan) that would have tied the game. It was wide-open 3s, and they missed them both."
4. 2016 Governors Cup – Barangay Ginebra vs. Meralco (4-2)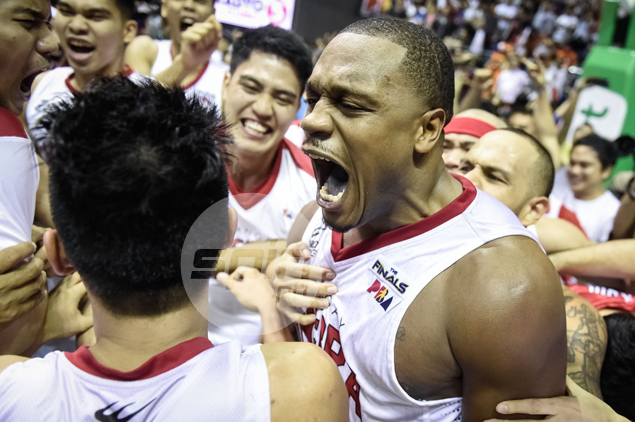 Cone: "The last one, that's for sure. That was almost as remarkable as the first one (1991)."
5. 1990 Third Conference – Purefoods vs. Alaska (3-2)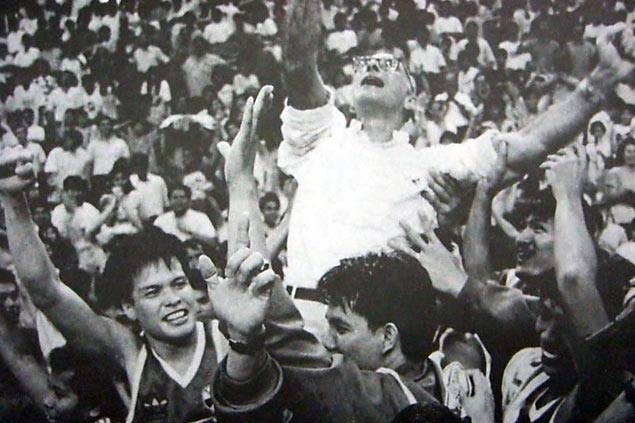 Cone took exception to this one since as he said, "the things I remember more are the tough losses rather than the big wins."
By that, he meant the first finals appearance of his PBA career - and his first against the great Baby Dalupan - when 'The Maestro' led Purefoods back from 0-2 down to win the 1990 Third Conference championship.
Cone: "The first finals appearance with Baby Dalupan when we were up 2-0, then we lost three in a row. That's still very fresh."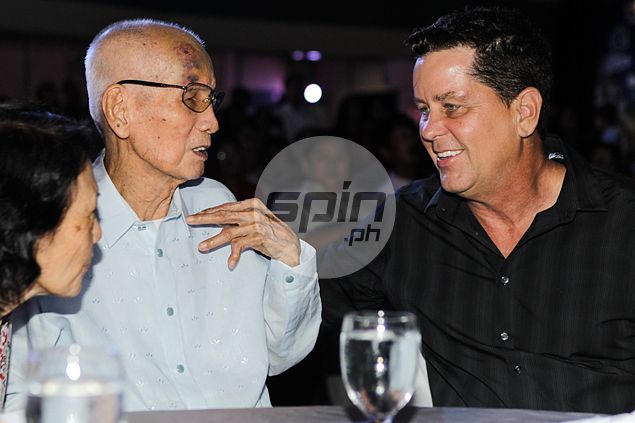 In a parting shot, Cone said lessons learned from past losses paved the way for his success.
"It's been a lot of them. It's 30 finals appearances, but I kind of remember the 11 losses more than I remember the 19 wins," he stressed.