IT'S done.
San Miguel Corp. boss Ramon S. Ang has confirmed that Tim Cone will be the new coach of Barangay Ginebra, saying the PBA's most successful coach's transfer from Star will be finalized upon his arrival from the US.
"Yes, Tim Cone is moving to Ginebra," Ang told Spin.ph in an interview on Monday.
"He'll get his memo upon his return to the country," Ang added of Cone, who is set to return from the US on Tuesday from a scouting trip in the NBA Summer League in Las Vegas.
[See Tim Cone says move to Ginebra 'possible:' 'I serve at the pleasure of Mr. Ang']
Ang's statements confirmed a stunning rigodon of coaches in the San Miguel camp that will see the ascension of Jason Webb to the Star top job and the departure of Frankie Lim from Ginebra after just one conference in charge.
Cone's arrival is expected to invigorate a Ginebra side that has not won a league championship in eight seasons, leading to changes that should now extend to player personnel as the two-time grand slam coach brings in his pet triangle offense.
Ang, however, was quick to temper expectations, saying he expects Ginebra to be a 'formidable team' under Cone but warning that success won't come overnight.
Continue reading below ↓
Recommended Videos
"Ginebra is expected to become a formidable team, but I would like to manage the expectations of fans in the first two years," said the SMC big boss. "Di ganoon kabililis 'yan."
Cone, owner of a record 18 championships, is expected to bring with him longtime assistant Richard del Rosario to the Ginebra camp, where assistant coaches Olsen Racela and Freddie Abuda will likely be retained.
Webb, who has no previous coaching experience before joining Purefoods as an assistant coach last year, will now be inheriting the coaching job in a Star team which Cone led to five championships including a first grand slam in four seasons.
Spin.ph first dropped hints of the coaching changes in a series of tweets early in the month, shortly after Ginebra was bundled out at the quarterfinal stage of the Governors Cup by Alaska.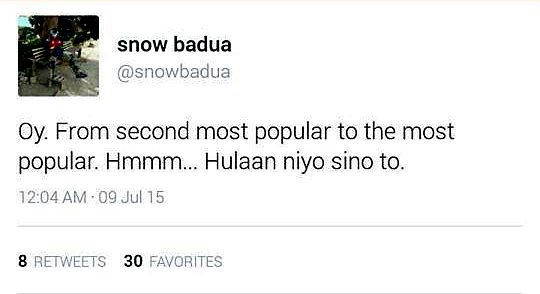 Although Ang declined comment on Lim's premature exit, insiders said his actions in Ginebra's final game of the season when the former San Beda coach was fined P50,000 and suspended one game for hitting Calvin Abueva hastened his departure.
Lim will most likely be left in a 'floating' status, insiders added.
[See Lim suspended one game, fined P50,000 for hitting Abueva]
Sources said a revamp of the Ginebra lineup is also forthcoming as Cone puts the pieces together on a team that will have three months to adopt to his triangle offense.
Cone is expected to get blanket authority at Ginebra and full support from Ang, who said he wants to see the league's most popular team match, if not surpass, the success of sister teams San Miguel and Star in recent seasons.