TIM Cone shot down talk of him possibly taking on a role in La Salle's men's basketball team following the move of Green Archers coach Aldin Ayo to University of Santo Tomas.
Asked to comment on reports that he's being eyed as a consultant for the Green Archers, the multi-titled PBA coach said on Thursday there's no truth to it.
"Nothing to it," Cone said in a text message a day after the news broke.
Gin Kings assistant coach Richard del Rosario, Cone's top deputy who according to sources is being groomed to be the Green Archers' next coach, also declined to make a comment.
"I'm just learning about the developments the same way as you. Hope you understand," Del Rosario said.
Chatter of Cone's involvement with La Salle grew loud in the wake of Ayo's sudden change of heart and departure that left the Green Archers post vacant.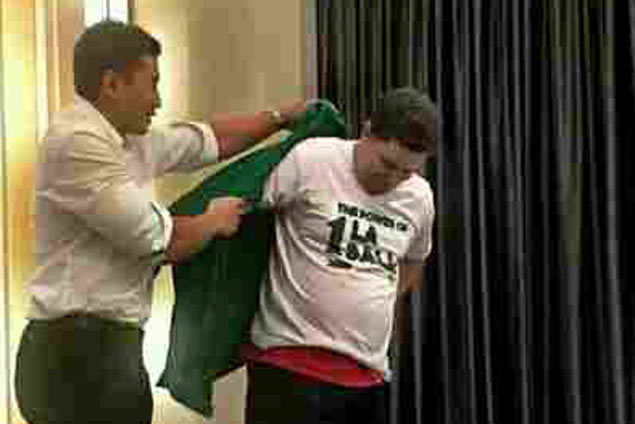 But there have already been speculations as early as before the start of the last UAAP season when a photo surfaced of Ayo putting a green jacket on Cone.
Cone dispelled the speculation then.
"Nothing going on with me and La Salle," Cone said in a previous interview. "I was just invited as a speaker to speak to the players before the UAAP season began. They gave me a green jacket as a gift. Nothing more than that."