TIM Cone was the least surprised with yet another triple-double posted by Barangay Ginebra import Justine Brownlee.
"That's becoming a norm for him. It's kind of surprising if he doesn't do a triple-double," gushed the outspoken mentor of Brownlee's all-around effort in the Kings' 129-124 victory over previously unbeaten San Miguel Beer in their PBA Governors Cup showdown Sunday at the Smart Araneta Coliseum.
Brownlee posted 28 points, 14 rebounds, and 14 assists in the victory that halted the Kings' two-game skid and evened their record at 2-2 overall.
His feed off a cutting Japeth Aguilar from the corner resulted in a two-handed slam for the Ginebra big man, giving the team a 122-114 cushion in the final 2:11 mark to stay on top for good.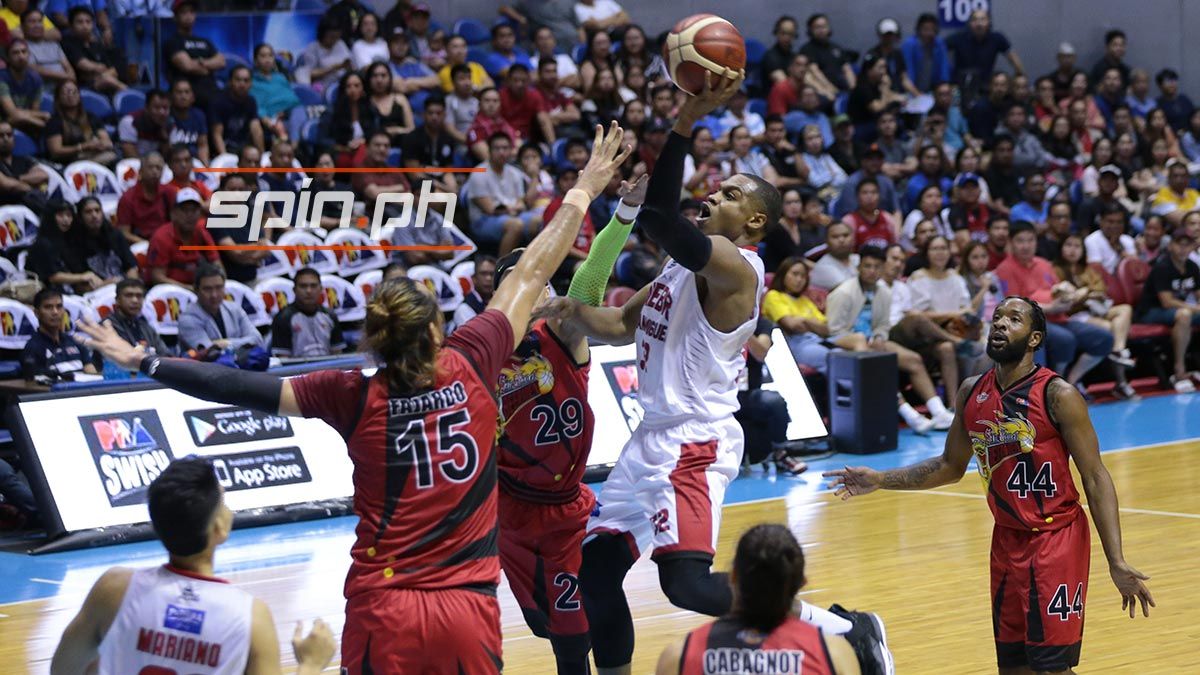 Continue reading below ↓
Recommended Videos
It was the second straight triple-double for the 31-year-old Brownlee who did the same feat in a losing cause against NLEX last week with 42 points, 20 rebounds, and 10 assists.
He became the first player in the league to produce a triple-double in back-to-back games since TnT Katropa's Terrence Jones did the feat in the last Commissioner's Cup.
For Cone, it's just Brownlee being Brownlee.
"I was just trying to keep him fresh, which is impossible to do because he plays with such heart all the time. He's not one of those guys who kind of coast for a little bit, then plays hard, and coast a little bit, saves his energy. He just goes all-out and just gives his all all the time," said the Barangay Ginebra coach.
Brownlee has been a workhorse of a player that Cone partly blames himself for the reason why the import usually suffers cramps in the endgame same way he did in that 113-111 overtime loss to NLEX in Dubai.
"It's really on me, it's me, I'm the one to ask to really hold him back and make sure I give him rest, because he can't do it himself. It is not just in his nature," said Cone
"So it's really on me to find time to pull him out of the game. It's hard for me discipline-wise, because I want him out there all the time. But I have to stay disciplined and keep reminding myself that we need him for the last six minutes," added the champion mentor. "But I tell you, it's hard for me to do that because he's such a wonderful player."