THE PBA ban on Calvin Abueva may be one of the most high-profile cases in league history involving a star player.
But a decade earlier, the league came close to handing out a sanction as hefty as Abueva;s – or perhaps much worse - on two popular figures if an endgame incident with a basketball fan wasn't averted.
That was when two-time MVP Danny Ildefonso and Marc Pingris went after a heckler moments after Game Two of the 2009 Fiesta Conference finals between San Miguel Beer and Barangay Ginebra at the Smart Araneta Coliseum.
As the final buzzer sounded to the Beermen's 95-78 victory, Ildefonso ran from one end of the court to the other then charged to the Big Dome stands to go after the Barangay Ginebra fan.
Upon seeing the onrushing Ildefonso, Pingris tailed him and likewise sought a piece of the heckler.
Ildefonso, all of 6-foot-6 and weighing more than 200 pounds, looked like a man possessed, going over the railing and pushing away chairs along his path as he tried to get a hand on the foul-mouthed fan.
WATCH:
If not for the timely intervention of then San Miguel deputy Art Dela Cruz – and other teammates such as Samigue Eman and Dorian Pena, along with coach Siot Tanquingcen - who knows what might have happened, according to former commissioner Sonny Barrios.
Continue reading below ↓
Recommended Videos
"He (Dela Cruz) did not let go of Danny I and prevented injury to be caused on the fan. (So) there was no physical contact," recalled Barrios, who was in his second season as PBA chieftain when the incident happened.
In his guesting in the program Hotseat, Pingris pieced together the events that led to the endgame episode, saying it was actually Jay Washington who the fan was initially cursing.
"Nagmumura or sinisigawan talaga si JWash. Tapos nung napalingon si Danny I, dinuro siya, dinamay na rin siya," Pingris said.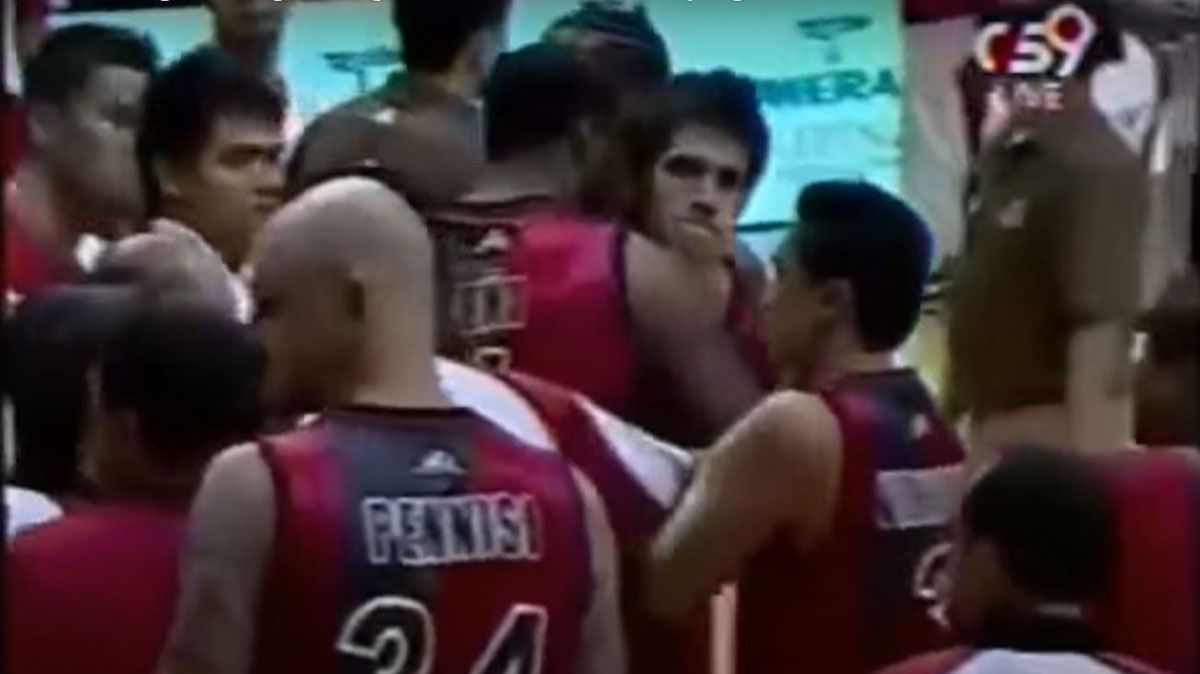 It didn't help any, according to the veteran forward, that 'Lakay' was going through something during those days.
"Nung time na yun may sakit yung anak ni Danny I. So parang dinamay. Doon nagalit si Danny I. Sobrang galit na galit talaga," said Pingris of his fellow Pangasinense.
"Nakita ko kasi napaiyak na sa galit si Danny I nun. At ang isang lalaki pag napaiyak sa galit, alam mo na."
Ildefonso, 43 and now a deputy coach at Alaska, was in a fit of rage, added Barrios.
"The way he furiously went after the fan, even trampling and overturning the fans' seats showed his uncontrollable anger and rage within him," said the commissioner.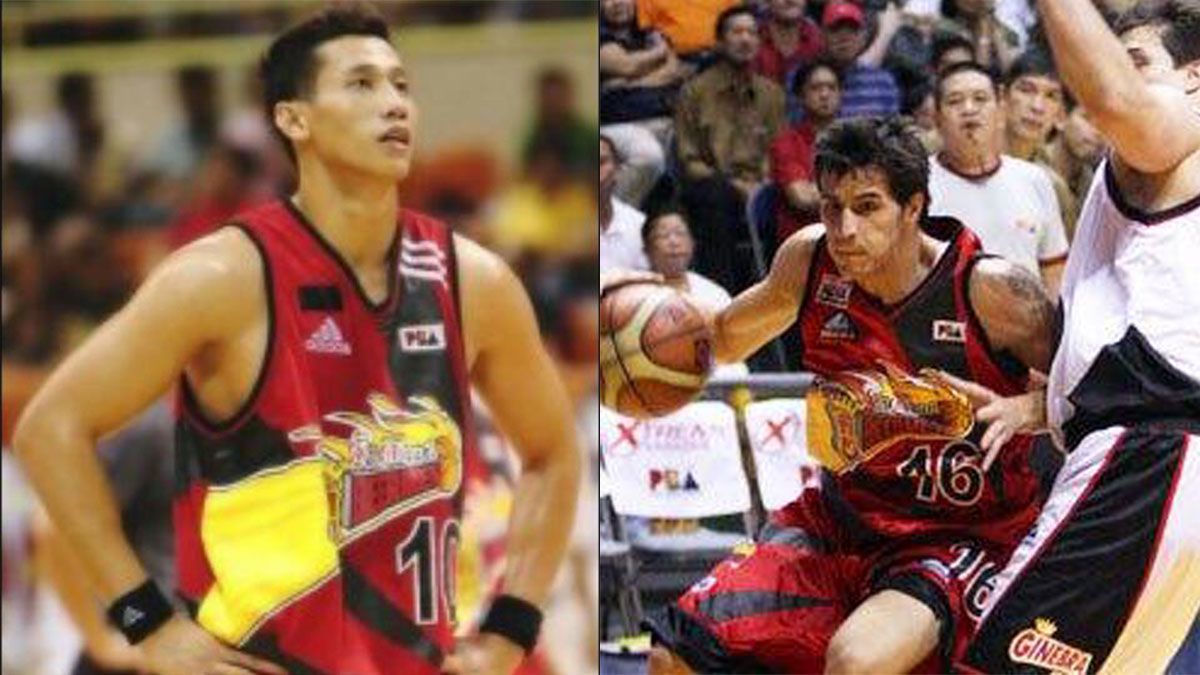 "I told him, 'Kung inabot mo yung fan, Danny, tiyak durog siya sa laki ng galit mo," added Barrios, recalling what he told Ildefonso when he and Pingris appeared at his office to explain their side.
"Danny was super fortunate for the determined intervention of coach Art."
Pingris claimed he was just trying to pacify Ildefonso, but eventually got into the act when the fan started cursing him as well.
"Aawat ako, tapos biglang minura ako. E, nagalit na rin ako, bakit ba ako nadamay," he said in the Hotseat.
Barrios suspended the two Beermen a game each that made them miss Game 3 of the title series. Ildefonso was fined P30,000 and Pingris P10,000.
It was really fortunate that no physical contact nor harm was done to the fan. Otherwise, the commissioner said Ildefonso could have face a heavy consequent.
"Malaking sakuna yun," admitted the ex-commissioner.
Would it commensurate to a season ban?
"Hindi ko masasabi, pero siguradong malaking penalty," Barrios said. "And demanda ang haharapin niya for serious physical injury."
The two players later publicly apologized to the fan, San Miguel management, the PBA, and to the public in general.
But after all has been said and done, the incident did have a happy ending.
Aside from meeting the two players involved, Barrios also talked separately with the Ginebra fan to hear his side. And the good thing about it, he admitted heckling and shouting insulting tirades at Danny I, for which the fan apologized.
"Instead of complaining, he was even apologetic for his uncalled for remarks," said Barrios of the fan.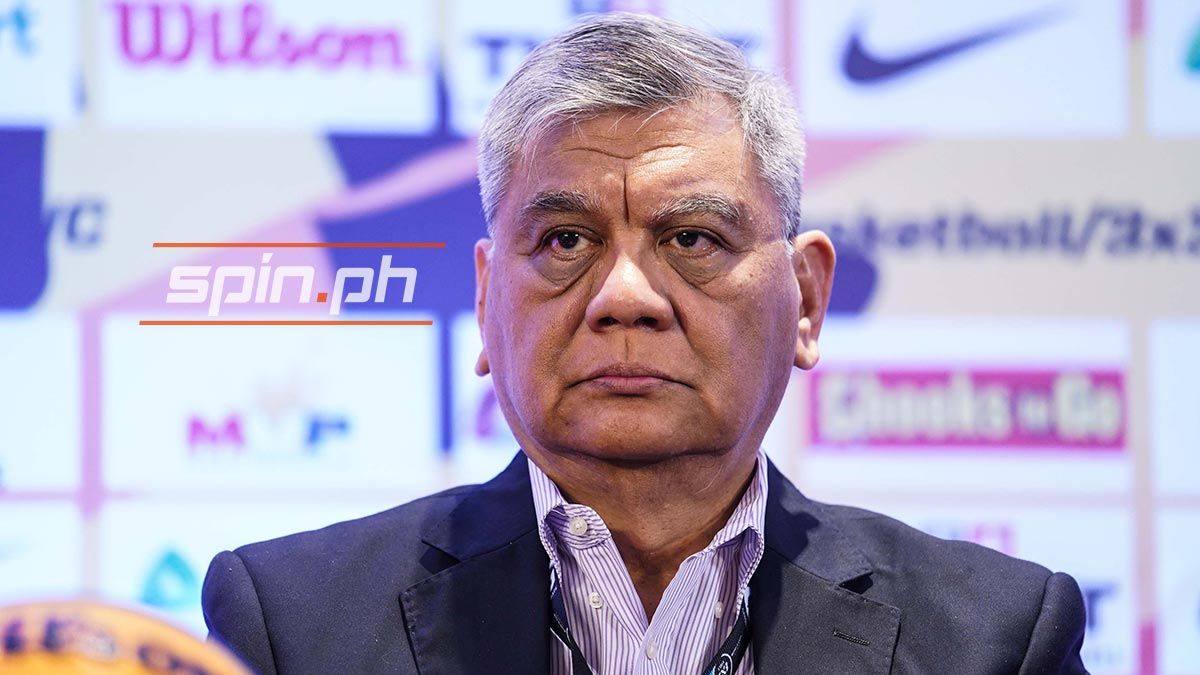 Upon learning from newspaper accounts of Ildefonso and Pingris extending their apologies, the fan arranged a meeting with Barrios and former league operations chief and technical director Rickie Santos in a coffee shop near the Big Dome to ask for a personal dialogue with the two players hours before Game 4 of the finals.
When they were finally settled, Barrios made a call to then San Miguel team manager Hector Calma to bring along Ildefonso and Pingris to the coffee shop.
Face-to-face again following the incident, there was no more tension among the three as they apologized to one another and owed playing a part for what happened.
"Nagka ayos-ayos din kami nun. Inayos din ng commissioner and inayos din ng mga big boss natin sa San Miguel na nagkaharap-harap kaming lahat," said Pingris.
Barrios also gave a fatherly advice to the fan.
"I told him not to be too personal in yelling remarks against players of the opposing team," said the former commissioner. "I am reminded of the advice of founding commissioner Leo Prieto that many fans believe that part of paying for game tickets (give them) the right to curse at opposing team players.
"(So) PBA players must exercise maximum tolerance with fans and must hold themselves in check at all time (because) the fans are the lifeblood of the league."
Pingris, 38, agrees with it 100 percent.
"Sa totoo lang, ang fans ang bumubuhay sa PBA. Ang fans talaga ang bumubuhay, hindi mga players. Kasi pag walang fans, hindi kami mabubuhay na mga players," said the Magnolia forward.
But Pingris added heckling and jeering by fans should not be too personal, either.
"Ok lang yung sabihin na bano kang maglaro, wala kang kuwentang maglaro, hindi ka magaling. Tanggap ng mga player yun," he stressed. "Pero kung minumura mo yung player, minumura mo yung pamilya namin, doon kami nasasaktan na hindi rin naiintindihan ng fans."
The incident according to Barrios, made him know more about Ildefonso and Pingris personally, that he became good friends with the two players.
"For some reason, all the players I have penalized over the years have become quite close to me and have developed mutual respect for each other," he said. "I count this as one significant blessing in my PBA career."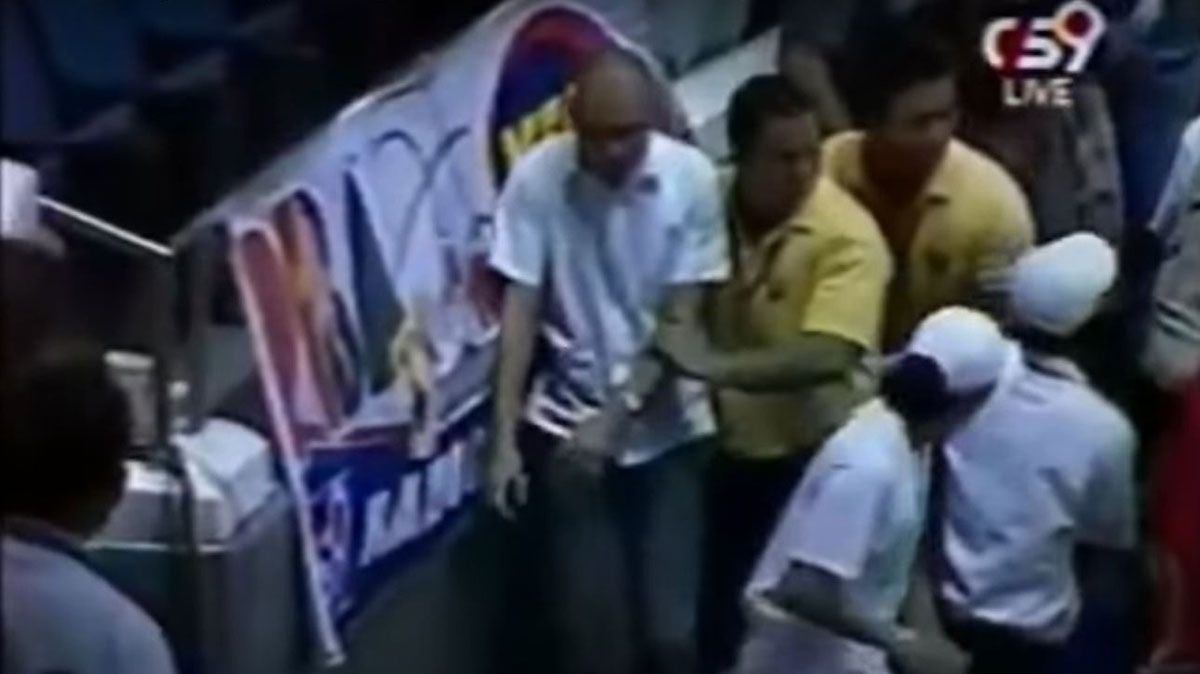 POSTCRIPT: With the suspension of Ildefonso and Pingris, San Miguel lost Game 3 of the series, 116-103, but bounced back and tied the Finals at 2-2 with a 106-104 cliffhanger the following game when the two Beermen returned to action. Ildefonso finished with 15 points and eight rebounds in the Game 4 victory. San Miguel eventually won the championship of the series that went the full route.
*A conference after the Finals incident, Burger King's Wynne Arboleda attacked a cursing fan at ringside of the Big Dome in the second quarter of team's game against guest ballclub Smart Gilas Pilipinas. He was later suspended without pay for the rest of the 2009-2010 season and was hauled to court by the aggrieved party on counts of physical injury. Arboleda appealed his case and was granted a reprieve by Barrios, paving the way for him to play again after seven months and doing community work. The case against him was likewise dismissed after both parties agreed on an out-of-court settlement during a mediation proceedings.
*If Pingris remembered it right, it was shortly after the episode against the Ginebra fan that the league began being strict to hecklers inside the venue. "Dun yata pinagbawal yung mga nagmumurang fan sa PBA," he said. The league has since included the guideline in the list of do's and dont's written at the back of each PBA ticket. Coliseum barkers also always remind fans about the policy just before the start of every game.