ACTION in the PBA resumes as the 2016 Commissioner's Cup got underway Wednesday, and the teams are all raring to take on the court with renewed hopes as they flaunt reinforcements to help their championship dreams this time around.
Then again, there are players who step into the battle carrying more weight after all that's happened in the season so far. Some are looking to bounce back from a disappointing finish or an injury-derailed rise in the last Philippine Cup. Some are looking to build on their impressive performance and prove that their early success is no fluke.
Each team and every player has something to prove this conference. But SPIN.ph ranks the men with the biggest chips on their shoulders, guys who are extra motivated to play, which makes them the most interesting players to watch in the mid-season conference.
Vic Manuel (Alaska)
Manuel can be modest about his feelings after the Aces' historic loss in the all-Filipino conference Finals for what could've been his first PBA title and possibly, first Finals MVP. But such heart-breaking defeat can only push a person in two directions: sulk and sink, or rise and bounce back stronger. The Muscle Man looks more like the hulking than sulking type. After more than doubling his points, rebounds, and steals averages from a year ago and even stepping up in the playoffs as Alaska's main man, the 28-year-old forward is looking to be stronger this time so he and the Aces won't lose their grip when another opportunity for the crown comes around.
Continue reading below ↓
Recommended Videos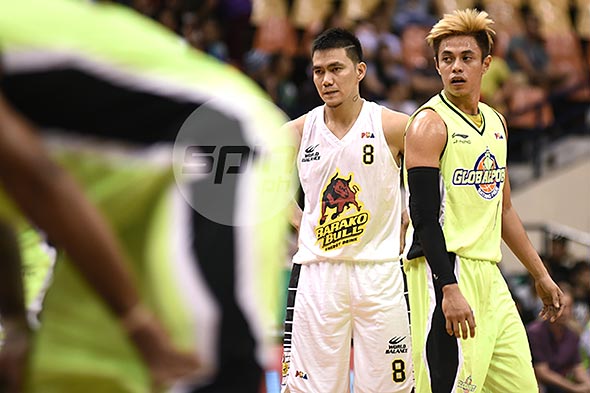 RR Garcia (Phoenix)
RR Garcia's promising breakout season was derailed by an injury. Garcia found his groove back after taking the reins over the then-Barako Bull team, taking his scoring average from 9.5 last year to 17.1 in eight games during the Philippine Cup. He'd scored 22 in his final game against Jayson Castro and the Talk N Text team, before dislocating his shoulder. Garcia should be extra motivated to prove his breakout was no fluke, especially with the team's new management expressing its confidence with his leadership. And hiring a rebounding and defensive specialist for an import in Kenny Adeleke only gives Garcia the green light to carry the Phoenix team's offense in the second conference.
Terrence Romeo (GlobalPort)
The second-leading scorer in the Philippine Cup for both the eliminations and the playoffs, Romeo led the Batang Pier to the franchise's deepest playoff run so far. But after his career-high 41 in their Game 1 win in the semis series against Alaska, Romeo got the ire of the Aces' second-best defense in the playoffs and eventually led to GlobalPort's downfall. He says it was a great learning experience and look for him to apply the lessons in the Commissioner's Cup, where last year he was the only local to crack 20 points per game in a tournament dominated by imports. Romeo's improved scoring arsenal will be on display once again when the Batang Pier hit the court.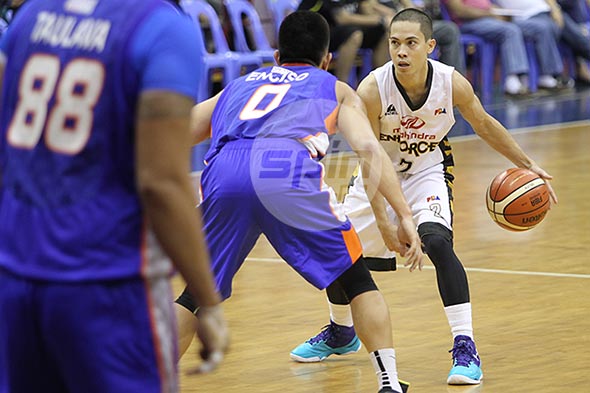 LA Revilla (Mahindra)
LA Revilla has finally found his footing in Mahindra as its lead playmaker and possibly, the face of the franchise with an impressive Philippine Cup outing. The team could have arguably made the playoffs if Revilla didn't suffer a hip injury late in the eliminations. But that's in the past for him and the Enforcers. What's up ahead for them is the Commissioner's Cup where they've chosen not to take advantage of having a 7-foot import this time around. It's a vote of confidence for the team's locals, particularly Revilla, after relying on mammoths like PJ Ramos and Hamady N'Diaye before and still fall short of the postseason. Revilla will look to prove his doubters wrong some more in leading Mahindra to new heights.
Raymond Almazan (Rain or Shine)
Just when the lanky Almazan was filling his 6-foot-8 frame and becoming the interior force the Elasto Painters needed, he goes down with an ankle injury and takes out the chances of the already undermanned Rain or Shine side in contending for a title. Last year, the Elasto Painters advanced to the Commissioner's Cup finals led by Wayne Chism even if Almazan was playing limited minutes. Rain or Shine can only top that this year with a healthy roster, which has star guard Paul Lee also on the injury list. The key, though, lies in Almazan building on his Philippine Cup performance and being the confident, athletic big man they need to have a frontcourt only few in the league can match.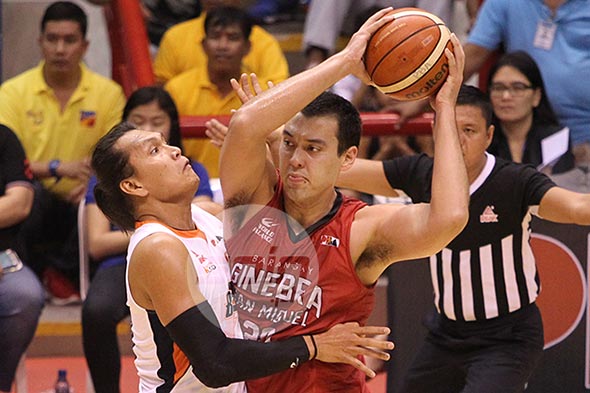 Greg Slaughter (Ginebra)
There's never been a question about Greg Slaughter's skill as soon as he entered the PBA. One thing though that's been constantly doubted is if he's assertive enough to take Ginebra on his wide shoulders. So far under coach Tim Cone, the Gin Kings giant has shown great improvement in becoming the team's main man, leading Ginebra in points, rebounds, and blocks during the Philippine Cup. Slaughter is quickly catching up with his rival June Mar Fajardo, and he looks to creep up some more in the MVP conversation with a standout performance in the Commissioner's Cup. Fortunately for him, Ginebra has versatile 6-foot-5 swingman Othyus Jeffers for an import, leaving the paint all for Slaughter to patrol.
Carlo Lastimosa (Blackwater)
Blackwater Elite found a gem in the offseason after trading for Carlo Lastimosa. The former St. Benilde wingman repaid the team's trust by becoming its top gun in the Philippine Cup. He averaged personal bests across his stat sheets and dropped career-high games en route to leading the team to its first taste of playoffs action. He even scorched the nets and the stingy Rain or Shine defense for 35 points in the franchise's only postseason game so far, which it unfortunately lost. Lastimosa will probably find scoring more difficult in the import-dominated Commissioner's Cup, but there's no doubt he'll gladly try to score in bunches with every opportunity he gets. Oh and by the way, he already dropped a new career-high 39 to open his second conference campaign.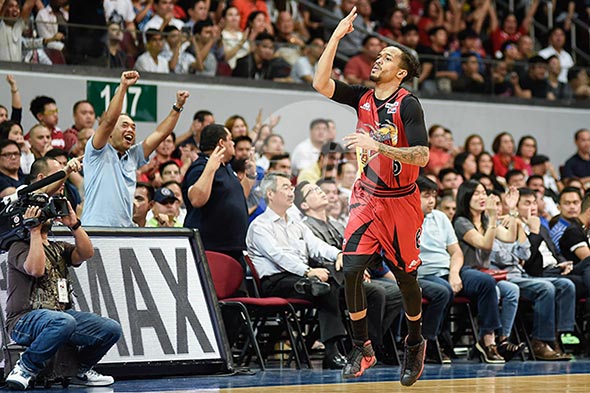 Chris Ross (San Miguel)
Lucky. That's one of the comments circulating about Chris Ross' Finals MVP-worthy performance in Game 7 of the Philippine Cup the Beermen won in historic fashion. Naturally, doubts crept in especially on his shooting as he missed his first 11 attempts from beyond the arc before making 4-of-6 in the final game. But the switch in roles from bench player to starter from Game 4 significantly gave Ross a boost not only in playing time but in confidence as well that helped his splendid shooting night. And Ross has all of the Commissioner's Cup to prove that it wasn't just one lucky game if he's to help the Beermen avert last year's disaster follow-up to their Philippine Cup conquest.
Jayson Castro (Talk N Text)
Jayson Castro hasn't been in sports headlines for quite some time, taking a backseat to players like June Mar Fajardo, Vic Manuel, and Terrence Romeo to name a few. But don't expect that to stay that way for long. With Tropang TNT set to defend its title with the same import in Ivan Johnson, the reigning Best Player of the Commissioner's Cup will take on much of the load for the shorthanded Texters. That means more scoring opportunities for Castro and more games for him to shine and take over. Best believe that Castro is more than capable of carrying TNT to another championship run as he matched Johnson in scoring over 23 points in last Commissioner's Cup playoffs even with a complete lineup.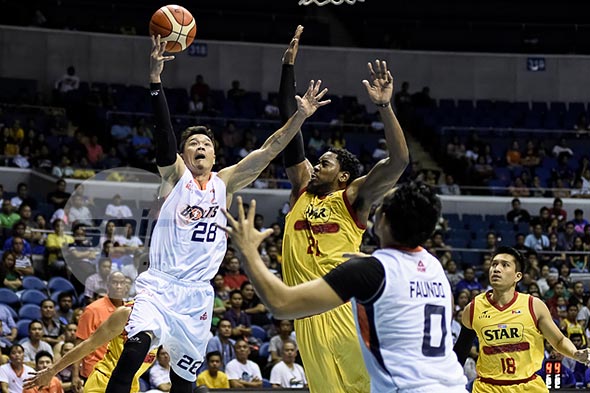 Gary David (Meralco)
Just when his numbers started to dip, Meralco's Gary David had himself a revival in the last Philippine Cup. He led his team in points (16 per game) despite the Bolts' underwhelming performance, which only had three players average in double-digit scoring (David, Cliff Hodge, and rookie Chris Newsome). For the Commissioner's Cup, the Bolts hope firepower will not be lacking with import Arinze Onuaku in tow. However, a recharged David, the second-best local scorer in the previous Commissioner's Cup, is vital if they are to improve in their semifinal finish last year.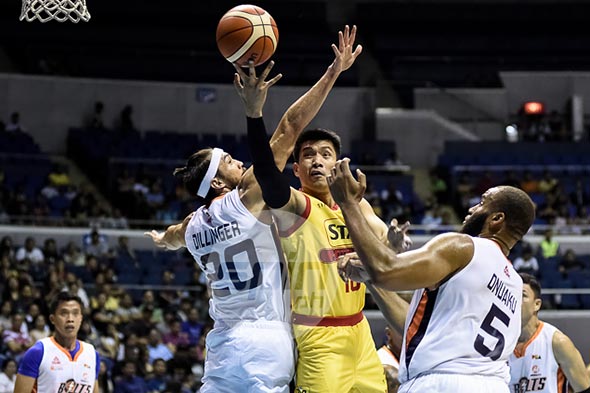 James Yap (Star Hotshots)
Speaking of revivals, James Yap bounced back really strong in the Philippine Cup under new coach Jason Webb after averaging career lows in the past two years. Then again, the fresh start ended with a bitter finish as he shot just 16 percent in their collapse against Ginebra during the Philippine Cup playoffs. Yap took the loss really hard and should be completely focused on making up for his dismal performance when he teams up with Denzel Bowles yet again to lead Star in the import-laden tournament. Can he sustain the resurgence? For sure, Yap is raring to find out as well.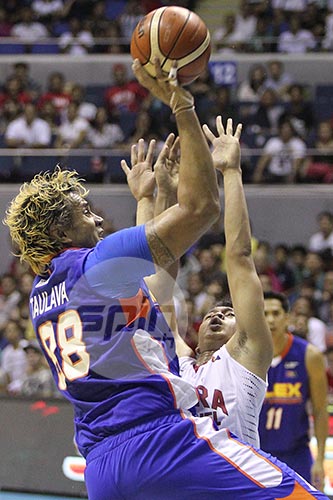 Asi Taulava (NLEX)
Asi Taulava is turning 43 next month. And that's important because a man of his age is surprisingly holding his own against far younger towers like Fajardo and Slaughter in the last Philippine Cup, averaging an eye-popping 19.7 points and 12.1 rebounds. He even averaged a double-double last year even as he battled younger, bigger, taller imports. It's just fun to watch how Taulava aims to keep beating Father time when he again teams up with Al Thornton to lead the Road Warriors in the second conference.