CALVIN Abueva is one of the most controversial figures in the PBA, a polarizing figure who has made more than his share of headlines in less than three seasons as a pro.
The Alaska forward is often labelled as a 'dirty player' who, depending on who's speaking, tries to deliberately hurt other players or merely preys on the psychological weaknesses of rivals to throw them out of their game.
But is he really a dirty player?
Spin.ph asked PBA technical consultant Perry Martinez, who said Abueva is one athletic and energetic player who is never afraid to thread the thin line between what is allowable inside the court and what is not.
Either way, Abueva is one of the best players in the PBA, he added.
"Calvin Abueva has always been like that ever since, I think everybody will agree whether you're an Alaska fan or not, that Calvin Abueva is one of the best players in the PBA today," said Martinez.
"I say that in terms of basketball aspect (and) his talent as a basketball player, and also his intensity."
Martinez, who also acts as a resource person for officiating in Sports5's television coverage of the Philippine Cup finals between Alaska and San Miguel Beer, said Abueva's game tends to look dirty because of his boundless energy.
"Si Calvin kasi siya yung uri ng player na parang tumatawid sa borderline ng sobrang aggressive at hindi katanggap-tanggap (ang laro)," he said.
Still, it is that energy that endears 'The Beast' to his fans, Martinez said.
"Either you hate him or love him, that's what's good about him. Ganyan gusto nating mga Pilipino, matapang. He has an immense level of intensity," added Martinez.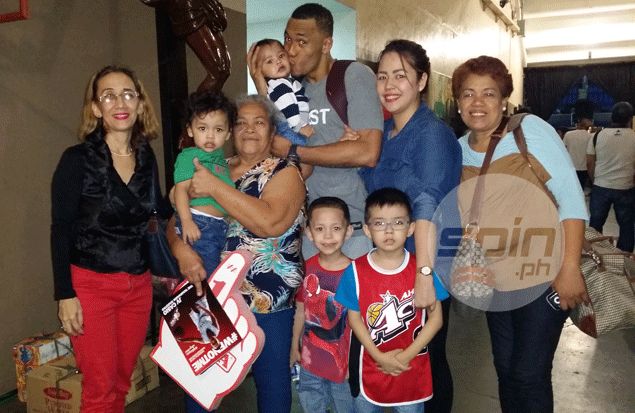 Whatever he does on the court, Martinez assured referees are there to make sure he plays within the bounds.
"Meron siya ginagawa na flop-flop, in terms of officiating, hindi natin tatawagan (ng foul) 'yun. We cannot deprive Calvin of how he wants to play his game, pero we will not allow him to go beyond what is allowed. I will guarantee that.
"Marami nagsasabi na marumi maglaro si Calvin, pero andun ang ating mga referees to validate that. He plays with intensity, no problem. Pero if he commits a violation, pipituhan siya … kung ano man yun. And he is not different from any other players in the league in that respect," said Martinez.
Martinez said Abueva's boundless intensity is exactly what fans want to see from players. And the fact that he's attracting so much attention can only mean he is making a difference during games, he added.
"I am not sure kung maraming nagagalit sa kanya sa laro niya, pero marami rin akong nadidinig sa kanya na gustong gusto siya. Either you like him or hate him," the league consultant said.
"Ibig sabihin, may ginagawa siya that makes a difference. Kasi hindi siya mapapansin kung hindi siya mahusay o effective. It means he is somebody," added the Laoag City administrator.
"Yung mga nagagalit na fans ng ibang team sa kaniya, tingin mo ba magagalit pa rin sila kung si Calvin ay naglalaro for them?"
The former PBA technical head also believes that Abueva is so naturally gifted that the former San Sebastian Stags star should be seriously considered for the still to be formed Gilas Pilipinas 3.0.
"Ako without pre-empting someone or a group, I think, Calvin will do good in international competition," said Martinez. "Yang mga ginagawa niya na 'yan … shoot na shoot yan sa mga international games.
"Performance and intensity wise, Calvin Abueva is good for the PBA and he is good for Philippine basketball."
Recommended Videos