THERE is no doubt in Yeng Guiao's mind that newly acquired guard Terrence Romeo can be a major asset for TNT KaTropa.
So long as he can learn to blend in.
Weighing in after the trade that sent the wantaway GlobalPort guard along with Yousef Taha to TNT for Mo Tautuaa and two future draft picks, Guiao said Romeo can blossom in a talent-laden, high-octane backcourt alongside Jayson Castro, Jericho Cruz, and Ryan Reyes.
But to do so, the flamboyant Romeo, Guiao said, must first succeed in seamlessly integrating his talent into a TNT ballclub that has had a long line of success behind a selfless style of basketball.
"There is no doubt about his talent. But the question is, can he play within the system and the culture of the team that he joined?" the multi-titled NLEX coach said.
"Whichever team he joins will have to find that formula to blend that talent," Guiao added, "if not, that talent will stick out like a sore thumb to the detriment of the chemistry of the team."
In four-plus seasons with GlobalPort since being taken with the No. 5 pick in the 2013 PBA draft, Romeo has distinguished himself as one of the most explosive scorers in the pro league by winning the league scoring title three times.
Continue reading below ↓
Recommended Videos
But success remained elusive as the Batang Pier struggled to strike team chemistry, beginning with their talented backcourt of Romeo and Stanley Pringle.
As a result, GlobalPort only had a mediocre 59-100 (37 percent winning percentage) since Romeo joined the team. The Batang Pier, in fact, had a winning record in only three of the 13 total conferences he played in, reaching the playoffs just seven times.
The Batang Pier got as far as the semifinals just once during that span.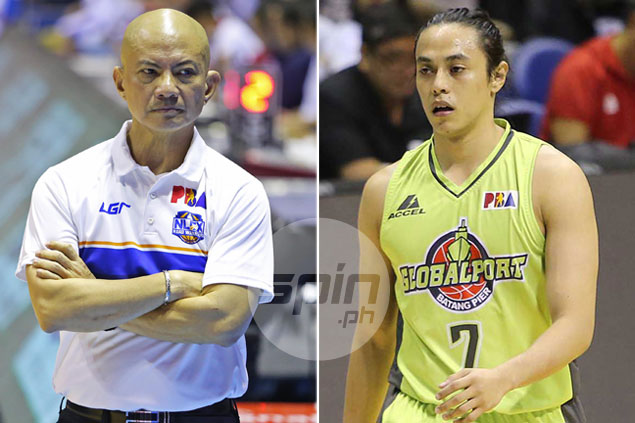 To change that, Guiao said the first step is for Romeo to defer to TNT's veteran leaders like Castro, Reyes and Kelly Williams.
"He has to defer to the veterans, to learn the ropes first from Jayson Castro and Ryan Reyes before he can blend in with the TNT culture," the NLEX coach said. "It will take humility to do that."
"Being overly talented isn't an automatic ticket to success. He has to find a way to blend that talent into the culture of the team he joined. Now he has to find that formula by deferring to the veterans of TNT.
"The problem with Terrence Romeo is that he is so talented that wherever he goes, his talent will dominate. But I'm confident the TNT culture will capture that balance," Guiao added.